Since 2019 Blue Bee have been working on several Government projects and are now an approved supplier on the G-Cloud framework. The Digital Marketplace is a HM Government incentive, with the purpose to help reduce their costs in the public sector while making it simple to receive digital services without a tender process. The G-Cloud framework forms part of this marketplace and provides public sector organisations a place to find appointed suppliers that can offer high end and trusted cloud hosting.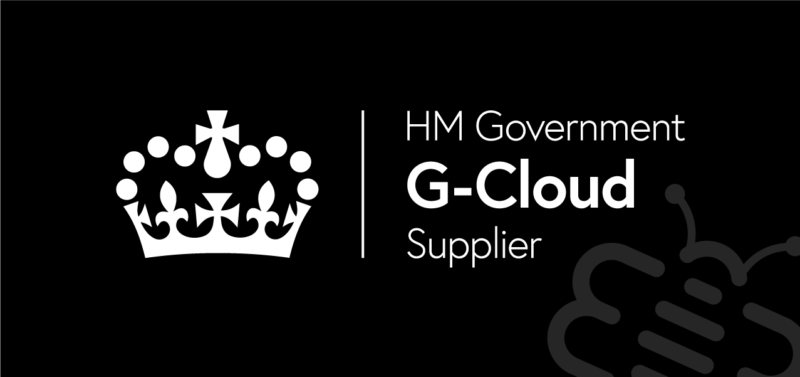 The G-Cloud 12 framework services have been divided into three lots for businesses to apply for:
Cloud Hosting
Cloud Services
Cloud Support
Cloud hosting is a type of web hosting which will use multiple servers to make sure the load time and uptime is at a maximum.
Mark Jackson, Director at Blue Bee, commented:
"Lots of hard work has gone into being awarded supplier status for the G-Cloud government framework. This allows us to showcase our expertise in Cloud hosting and continued work with the Government and their Digital marketplace. At Blue Bee we continue to push our boundaries and prove that small marketing agencies can win big marketing contracts too!".
Successful suppliers to the G-Cloud framework are forecasted to receive up to £2bn in business, and SME's have won 71% of contracts. Where Blue Bee are a full service digital marketing agency offering, web design, graphic design, digital marketing and hosting it means we can service public sector organisations throughout 2020 and 2021.
Public sector businesses can use the G-Cloud 12 framework to find approved appointed suppliers for digital services. If you are a public sector business and need some help or advice feel free to contact us at [email protected] or call us at our Salisbury office on 01722 775500.