We are very pleased to have been awarded the bronze award for our commitment as a company to support the armed forces and the Employment Recognition Scheme, following our signing of the Armed Forces Covenant last year in 2019.
The Armed Forces Covenant is an agreement between a range of organisations and the MOD to support and treat fairly, those who are or have been part of the military. The extract below is taken from the Gov.uk website to explain what the covenant is all about:
"By signing the Armed Forces Covenant (AFC) an organisation demonstrates its intention to support the Armed Forces community and provides the signatory with the opportunity to be recognised by the Employer Recognition Scheme (ERS) award. An ERS award shows that the recipient is delivering tangible support for the Armed Forces community. The Ministry of Defence (MOD), as the representative of HM Government, welcomes these commitments and is grateful for the support being pledged and provided."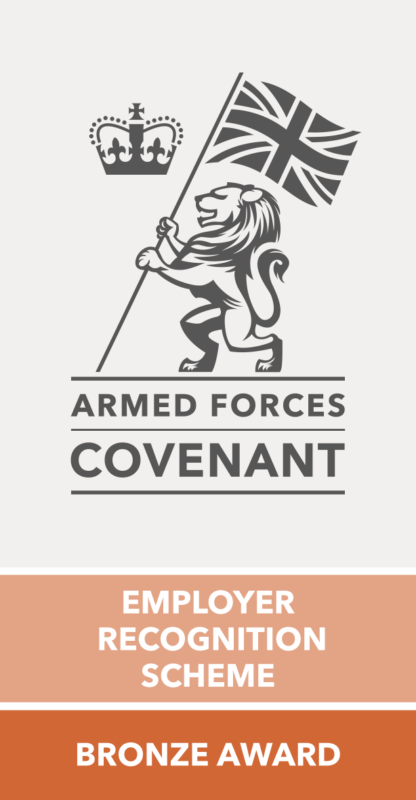 What does the Bronze Award mean and what is the Employment Recognition Scheme?
Last year in 2019, Blue Bee made a commitment to sign the Armed Forces Covenant and make our pledge to do all that we can to support armed forces personnel and veterans. We are situated in an area where we are surrounded by military organisations and are very accustomed to seeing the work they do in and around our communities as well as across the country and globe, and making the decision to join the covenant and support them and their amazing work was a no brainer.
In addition to this pledge, we applied to be recognised as an employer that works with army veterans – after all, we already employ someone who used to be in the military – Christoph! And in the future when we look to expand our team even further, we want potential applicants to know that we would certainly consider ex-service personnel if their skills can be applied to the roles we need to fill.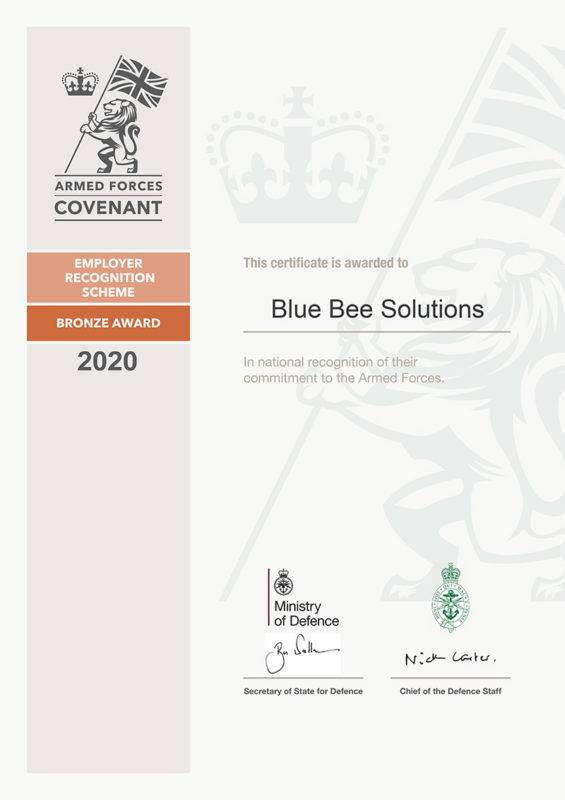 In July 2020, we were awarded the Bronze level award for being recognised as a company who:
"Promote being armed forces-friendly and are open to employing reservists, armed forces veterans (including the wounded, injured and sick), cadet instructors and military spouses/partners."
We are delighted to be given this award and proud to support the forces and veterans, who do a fantastic job of looking after us and our communities. We welcome working with military organisations, such as when we created a website a few years back for the Red Devils team, and we look forward to future applications from ex-service personnel as and when our company continues to grow.