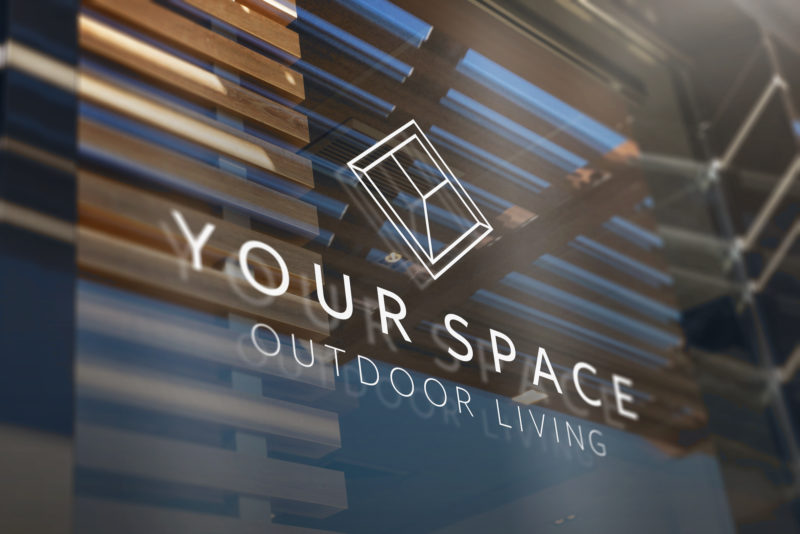 Initial meeting
Your Space Outdoor Living approached us to design their new logo, positioning them as the go-to for high-end bespoke outdoor living improvements. High quality, perfect finishes are what Your Space promises, and a logo that reflects this was important. We started this project with our initial scoping meeting, in which we sit with the client and go into more detail around who they are, who they aspire to be and the vision they have in mind for the brand. We want to get to the core of their values and create a design that fully reflects them.
The logo
The logo hints at a mitre joint, reflective of building materials and perfect finishes. Above this is a diamond shape which nods at high-end and will appeal to directly to the target market; the square shape also reflects a paving slab. The two small lines left and right form a level line, suggestive of a horizon-line and a level surface. The letter 'Y' is also visible in the centre of the icon serving to reinforce the brands name. With the clients target market in firmly in mind we developed a colour palette that would both appeal to them and position Your Space as a high-end and professional company. Paired with a clean typeface that positions Your Space as a professional and modern business the final logo we are excited to deliver our client with a clean and modern logo which works to represent their brand and reflect their business.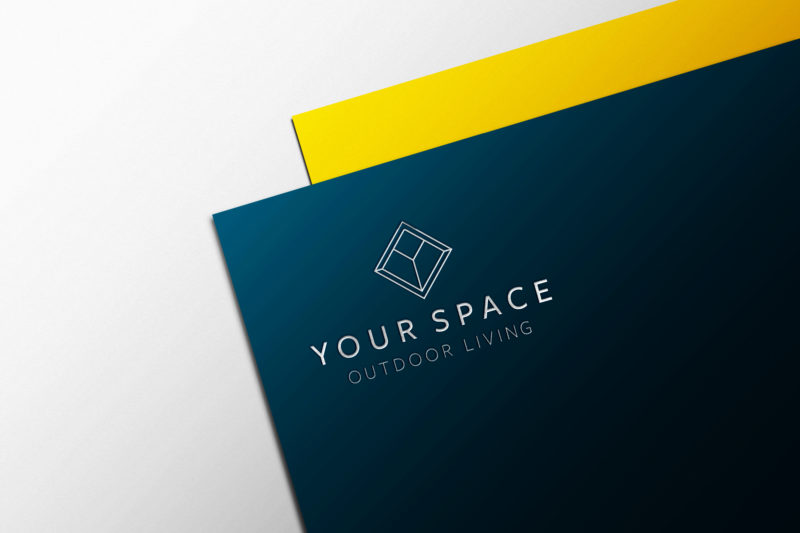 Application of brand
With our client more than happy with their new logo we are eager to get to work on their website to really bring the brand to life and showcase their new identity. Here is where we can begin creating a cohesive brand, using elements and colours from the logo and building a more recognisable identity for the client. Keep your eyes peeled over the coming weeks for the website!