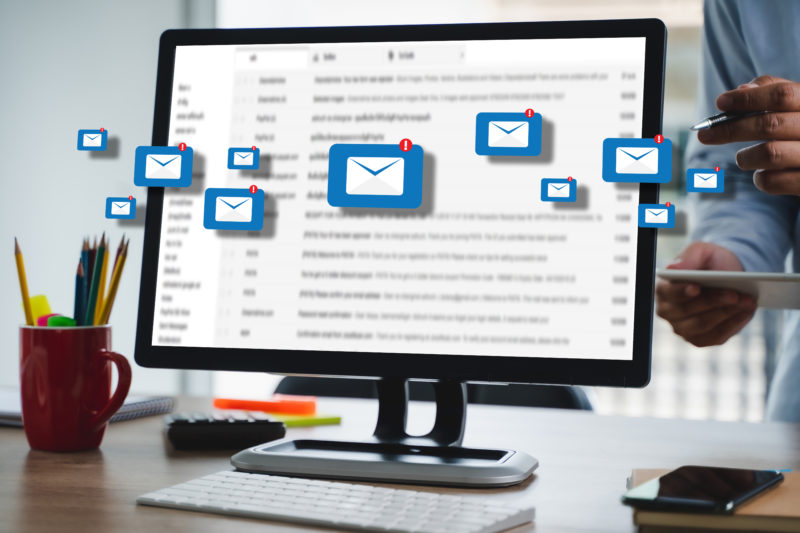 As the most-used channel of communication, email marketing should not be overlooked. Email provides you with the opportunity to communicate directly with potential customers who are often interested in your products or services already. 
Here are some of the best techniques to take your email marketing strategy to the next level.
Greet new subscribers with an engaging welcome flow
Initiate new subscribers into your brand with an automated welcome flow. When someone signs up to your mailing list, the first email in your flow should be sent immediately to thank them for subscribing, tell them what to expect from your email marketing and include any members' offers or discounts promised for signing up. 
The best welcome flows consist of a few emails that share your brand's story in short, engaging segments and communicate your business' key services or products. Your welcome flow can be a potential customer's first interaction with your brand, so it's vital to get it right.
Segment your audience
Segmenting your mailing list allows you to send targeted emails to different groups of customers. There are a host of ways to segment, from demographic factors like gender, age and location to consumer behaviour such as products previously purchased and how long it's been since their last e-commerce interaction. 
You can increase the likelihood of conversions by sending emails that will be of the most interest to different segments of your mailing list.
Retarget customers to boost conversions
A strong email marketing strategy will involve retargeting of customers who have shown an interest in your services. For example, if a customer adds a product to their basket but does not complete the conversion, you can send a follow-up email to remind them.  
Retargeting can take a myriad of forms depending on your business, but it often involves tracking user behaviour on your website.
Optimise your 
subject line and preview text
Your subject line and preview text is the most important copy in an email campaign – if people's interest isn't piqued, they won't open the email. Keep it short and sweet because if your subject line or preview text is too long, it won't be fully shown on PCs or mobiles.  
Optimise your subject line and boost open rates by creating a sense of urgency, highlighting enticing information or showcasing limited time offers. Don't be afraid to personalise your subject lines – by including the recipient's name, for example – or include emojis to make your emails stand out in an inbox. 
You can also A/B test different subject lines on a small percentage of your mailing list before sending the best performing one to the remainder of your audience. 
Create a flawless email design

To get the best results from your email marketing campaigns, you need a flawless bank of design templates. Once people have opened your email, the design determines if they will read it. Use captivating colours, fonts and call-to-action buttons that are cohesive with your branding to ensure your emails are engaging and look professional.  
Images can entice readers, but make sure they are a suitable resolution so that they look crisp but load quickly.
If you need help to elevate your email marketing strategy, get in touch with the blue bee team to discuss your requirements.