With Lockdown easing, and businesses returning to a level of normality, it is a great time to look at ways to market your business in these new (and possibly difficult) times.
It is safe to say Covid-19 has turned everyone's lives upside down, not to mention the massive impact on the world's economy! Businesses across the world are having to look at the way they move forward, and more importantly how to ride out the coming recession successfully. That means, as business owners and heads of marketing, it's the perfect time to review, rethink, and restrategize our approach to ensure our brands stay strong and the business healthy.
One of the biggest challenges during recessions is that people will take longer to make a buying decision, they will be more price-sensitive, and will most likely want to negotiate on costs.
We have come up with a few top marketing strategies to give you the best chance in the second half of 2020.
Look at your current client base
The easiest people to get sales from are those who already know your business. Having received your products or services before you've hopefully gained their trust, so you've already got your foot in the door. Also, if you've previously had to pay for marketing, you'll know it's always more expensive to create a new sales funnel to win new customers rather than marketing to your existing ones.
So, if you have a client base you can reach out to, do it! But be careful, they might be finding things hard right now, so be sympathetic. Most clients will be looking for you to just understand their needs, so you really need to think about how your product can help them and approach them accordingly!
Being good value for money is important during a recession but remember offering a service that ticks all of a client's boxes will have more of an impact on their buying decision.
A few tips…
Offer expert advice, and really listen to your client's needs.
Adjust costs for clients who are honestly suffering.
Offer the odd freebie, but always forecast your own cashflow first.
Create content to win and retain clients
You're a specialist in your field, and this gives you an opportunity to flex your industry muscles.
By using an array of channels, like social media, webinars, blogs, and email marketing, you can offer helpful content in a lot of different ways. Anything from a 'how-to guide' to a blog post with tips and tricks from the best in your business can make a difference.
Don't always think content needs to be created by a content professional. Being a specialist on a subject will mean what you say will have more of an impact. For example, if Dani (our senior graphic designer) wrote a blog on logo design, people would take note as they know how amazing she is and would want to learn and understand her thought process. That's why we often have content by different people from around the business, play to your strengths.
Keep asking for reviews
Never underestimate the power of great feedback! Using a platform where the world can see, such as social media, means you can get in front of a lot of prospective clients. New customers will always have a good snoop around when thinking of buying from a business, and reviews are a huge consideration on whether they might choose your product or service.
Ask yourself – Where should I ask my clients to leave a review?
Think about linking your business to these 4 platforms: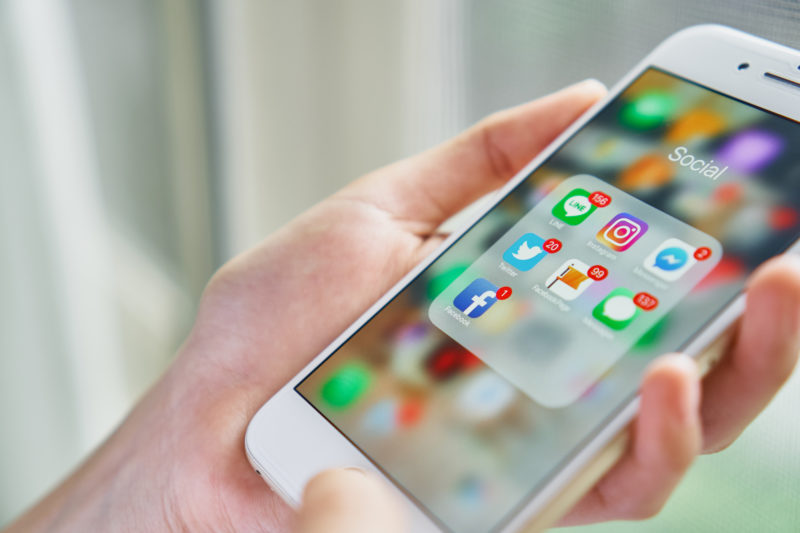 Google
LinkedIn
Yell
Trustpilot
They aren't just for household names, but are proven to improve your SEO and to build the strength of your brand. So remember to always ask for reviews, if you don't ask you won't always get!
Keep an eye on the competition
Competitor analysis is really important. Keeping up with other businesses, who offer the same services or products as you, means to can keep track of what is happening and what might work. How many times do you look at the competition, once in a while, all the time, never?
Well the answer should be all of the time. It takes one moment of losing that competitive edge and you could see yourself dropping down the rankings on Google, and that means less people will find your business. Here are a few tips on best ways to keep up with the markets.
List a few of your competitors
List a few of the types of companies you look up to that you don't compete with
Research these companies on all of the main social channels. Look at things like, if they post, how many times and when, who likes their posts, who comments, how many likes they have on their page.
Check any Google positions and where you all rank. Important – Always do this in an incognito window, this will give you a true position of Google rankings.
Keep an eye on their website (blogs, content, news)
Keep tracking your leads 
You spend too much time, money, and effort into marketing your business to not know what works best for your business? Always make sure you are keeping track of:
Number of enquires
Proposals sent (and how they came about)
Value of proposals sent
Number of sales
Value of each sale
Always ask how a prospective customer has found you. We use conversion tracking and Google Analytics to see where people come in from and the conversions that are generated from our marketing . This helps us know what works and where we might need to put more work and focus to create those desired leads, and ultimately sales.
Throughout this whole Covid-19 pandemic, one of the main things that has been clear is that the power of being digital can't be ignored. From the explosion in the use of video conferencing, to businesses having to move away from the physical, there are is a whole world out there that you can tap into to help grow your business.
The team at Blue Bee are on standby to always answer any questions you have and help to guide your business through tough times. Contact us at [email protected] or call one of our Salisbury marketing experts on 01722 775500.