What we delivered
TM Gray are a UK and Germany based company that sell industrial equipment for processing and packaging food on a large scale. They approached us to help make their brand stand out and make their website look as professional as their practices, whilst also bringing their site up to date.
Previously, TM Gray had an outdated site which was in need of some tlc. After a series of meetings with the business owners, we established a specification for what they needed and how they wanted to communicate their product ranges to their customers online. They wanted to make their business stand out above their competitors, add credibility to their business and promote their professional services using a modern and simple design which carries their brand identity into the digital realm.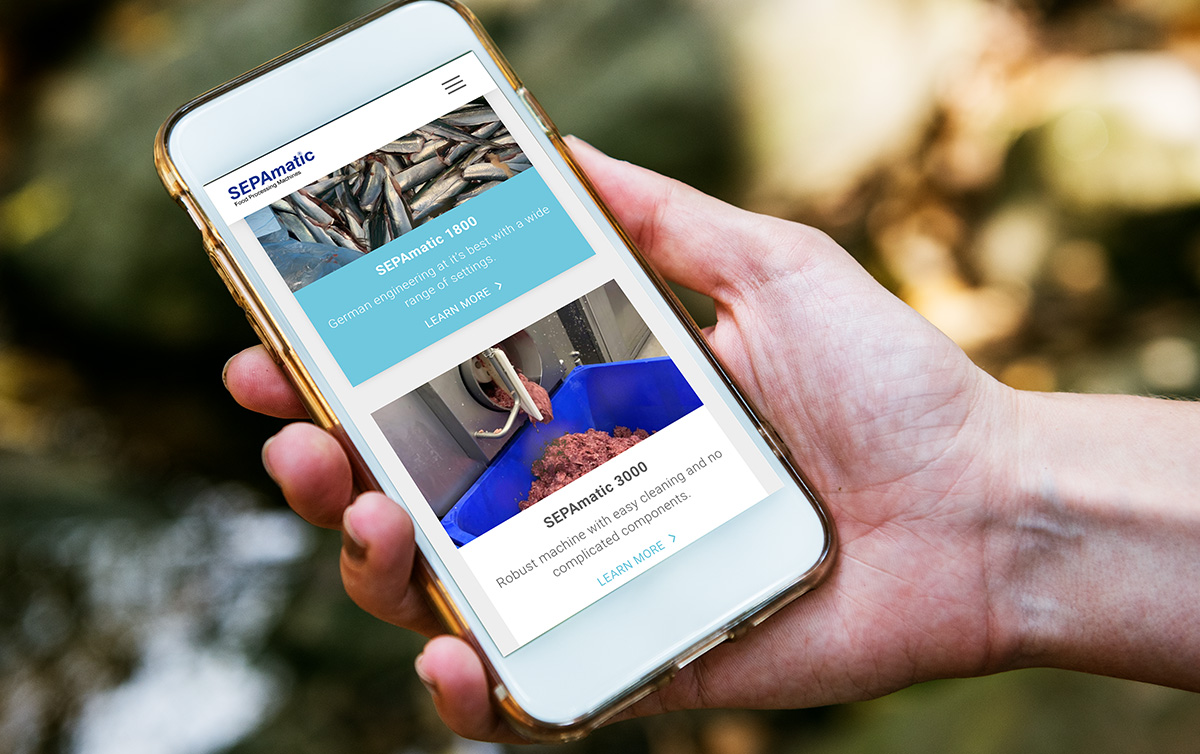 We produced a brand new, mobile friendly site for the company with a detailed service menu which highlights each of their key products and kept all the branding consistent across the site. We included their partners in the footer, with interactive links and also worked with the TM Gray team to ensure that the site uses relevant, high res imagery and a clean design to give the viewer a real feel for what the company is about.
Additional functionality included the use of a 'sticky menu' so that the main menu can be accessed from anywhere on the site, and also an interactive Whatsapp button to allow mobile users to message the company directly from the site via the Whatsapp app, as well as the standard contact form. This simple but effective design is functional, clean and gets the message across whilst also giving the company a strong and professional online presence.