New website design for ADS Surveys
ADS Surveys came to us as they required a brand new website. Their previous site was becoming outdated and no longer reflected their brand or company culture. They wanted to have a more modern and clean website, which is where we come in!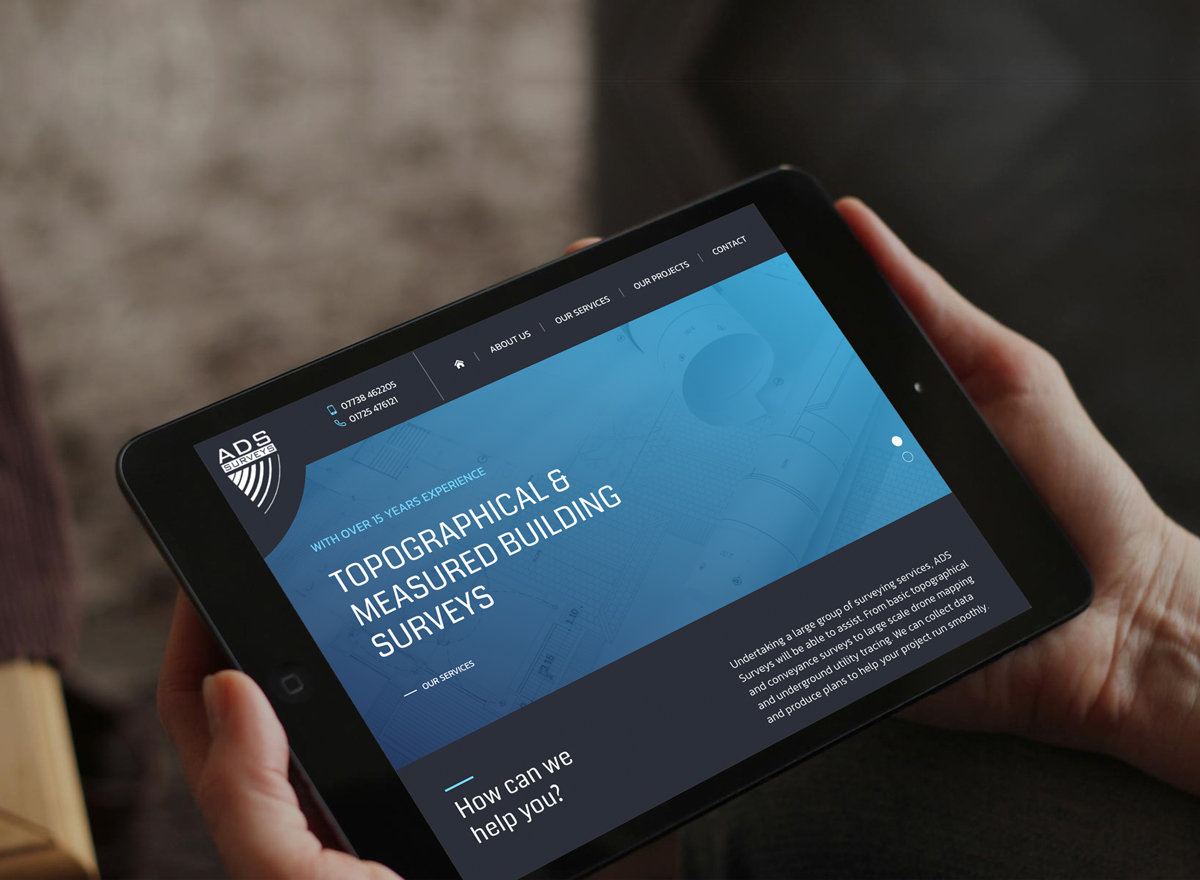 Improving brand awareness
ADS already had their logo in place and that wasn't changing, so our job was to make sure the new website worked in tandem with the brand, creating a cohesive look and feel.
We did this by anchoring the logo in the header with a bespoke shape that worked with the unique logo. We also incorporated a monospace google font style similar to that used in the logo to continue the brand awareness as you scroll through the site.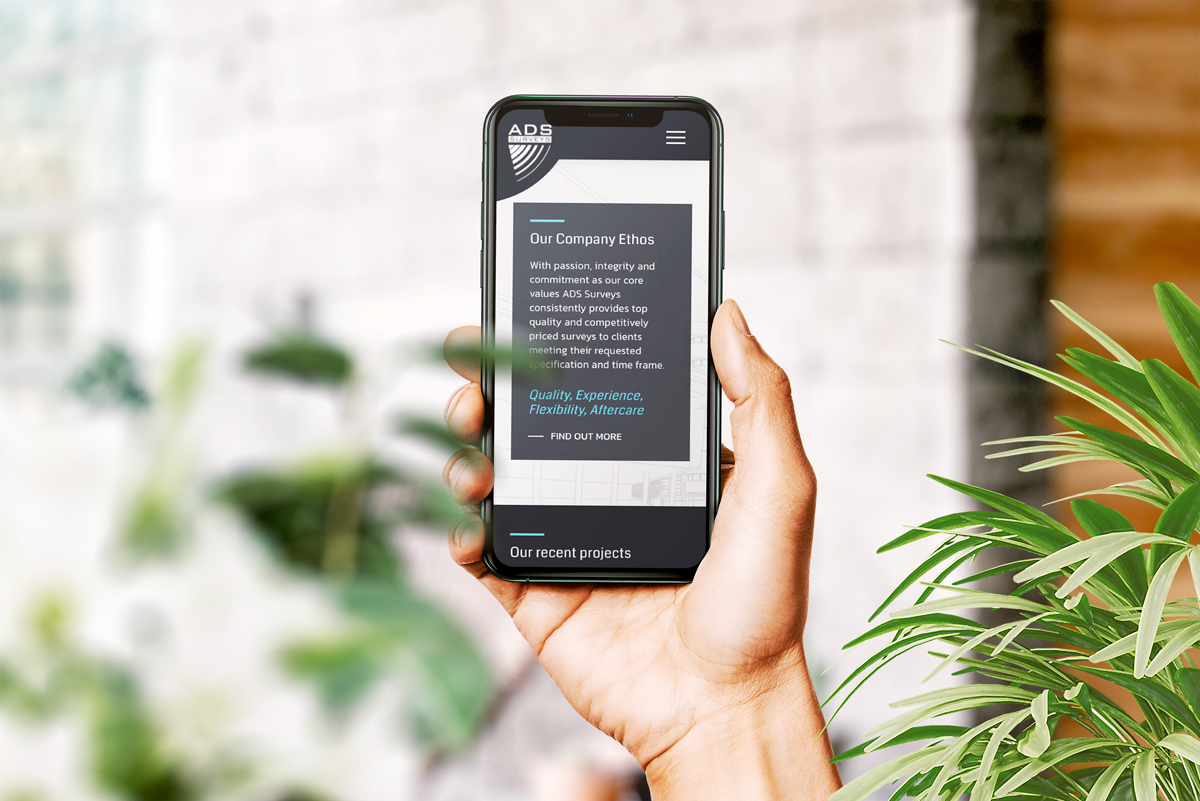 Appealing to their target audience
It was important for ADS to ensure the website appealed to their specific type of target audience. Primarily this is professionals in the field such as architects, councils, developers & builders. On top of this, their tone of voice needed to be professional, knowledgable, no-nonsense and to the point.
We kept this in mind throughout the design, having the titles throughout getting straight to the point. We also looked at the hierarchy of the page to put the services as the first thing you see below the slider. This means the user can go exactly where they need without too many scrolls or clicks.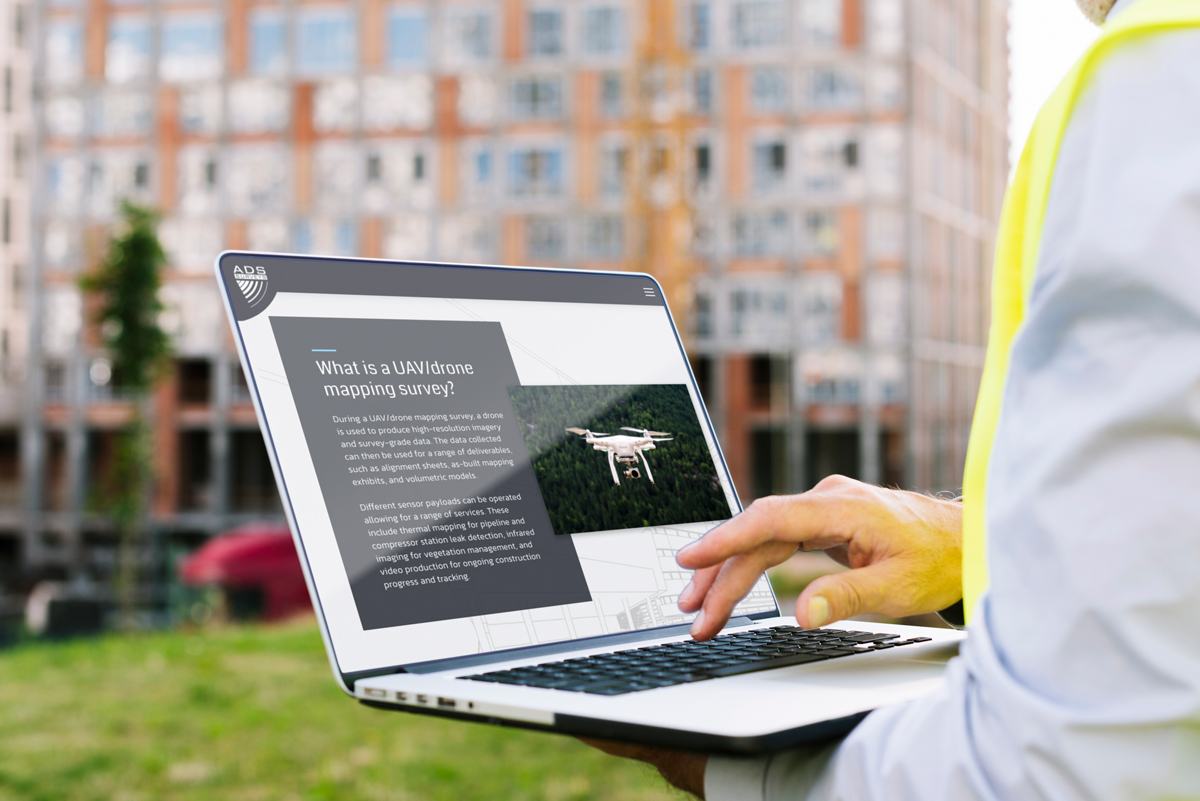 Easy to navigate
It was important for us to ensure the site was easy for the users to navigate, as we do with all our projects. User experience is key to a successful site because if the user has trouble finding what they need or navigating through, they are not likely to come back or get in touch for further help.
To do this, we made sure to have a simplified menu structure and include links to other areas of the site throughout each page. As well as this, all of our websites are fully responsive and mobile-friendly to appeal to any type of user.