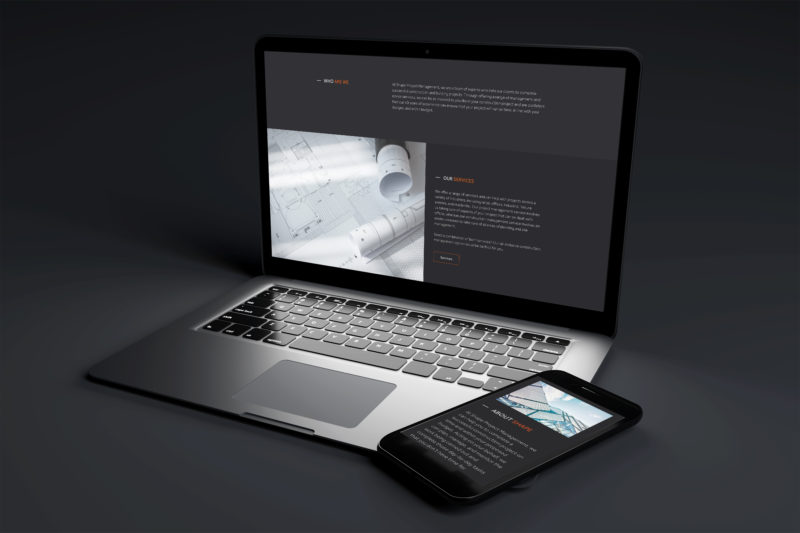 Brand new website for Shape Project Management
Following Shape Project Management's new visual identity we recently created we took to re-designing their website allowing for better functionality and improved user experience. Taking our design ques from our website scoping meeting and their fresh-off-the-press logo and branded collateral we eagerly began to craft a bespoke website to showcase Shape Project Management's services and completed projects.
Reinforcing Shape Project Management's brand
Our client was keen to consider use of large imagery and to design in a manner seeking to reinforce their new branding making use of the structural nature of their logo. After an internal exploration of how the sitemap would work best for the user of the site and creating the visual designs for the client in Adobe XD – the industry standard design software – we shared with Shape Project Management the design of their site for sign-off. We soon passed the baton to our development team took the reins and began to develop the website.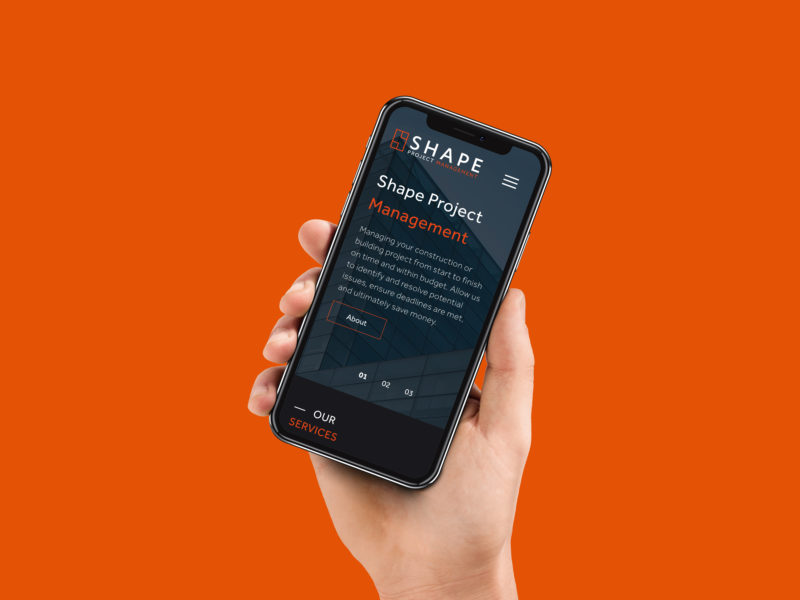 SEO rich content
Shape Project Management were keen to have an SEO rich website with the correct tone of voice for their target market as defined in out initial scoping meeting. Considering this we were asked to employ our content writer to populate the website allowing for a heightened user experience and seamless written flow for the website.
Easy to manage
Providing our clients with an easy to manage website once handed over is vital for us to help future-proof our websites, with this in mind – and true to form – we ensured that during the development phase we considered how Shape Project Management would maintain their website independently and with ease.