Graham & Co
Leading estate agents in the Andover area
Graham & Co estate agents are based across two offices in both Andover and Whitchurch. Their team believe in a customer focussed and professional approach, enabling them to deliver an excellent level of customer service.
Between them they possess decades of experience and with offices that are open seven days a week, they are always on-hand to answer any property related queries that you might have. Coupling these skills with a brand new website and branding makes for an unbeatable service.
Graham & Co requested a website that reflected their friendly and fun marketing collateral & branding, whilst also reflecting their years of experience and expertise. It was important for the new site to be easy to navigate and allow the user to easily locate their dream home.
They also wanted to incorporate some useful functionality such as a news and blog section to keep users aware of changes and updates the property market, as well as a property search capability and integration with their in-house management software.
Here at blue bee we took all of their requests on board and developed a quirky and approachable website, that reflected their company ethos and brought their web presence up to date.
What we delivered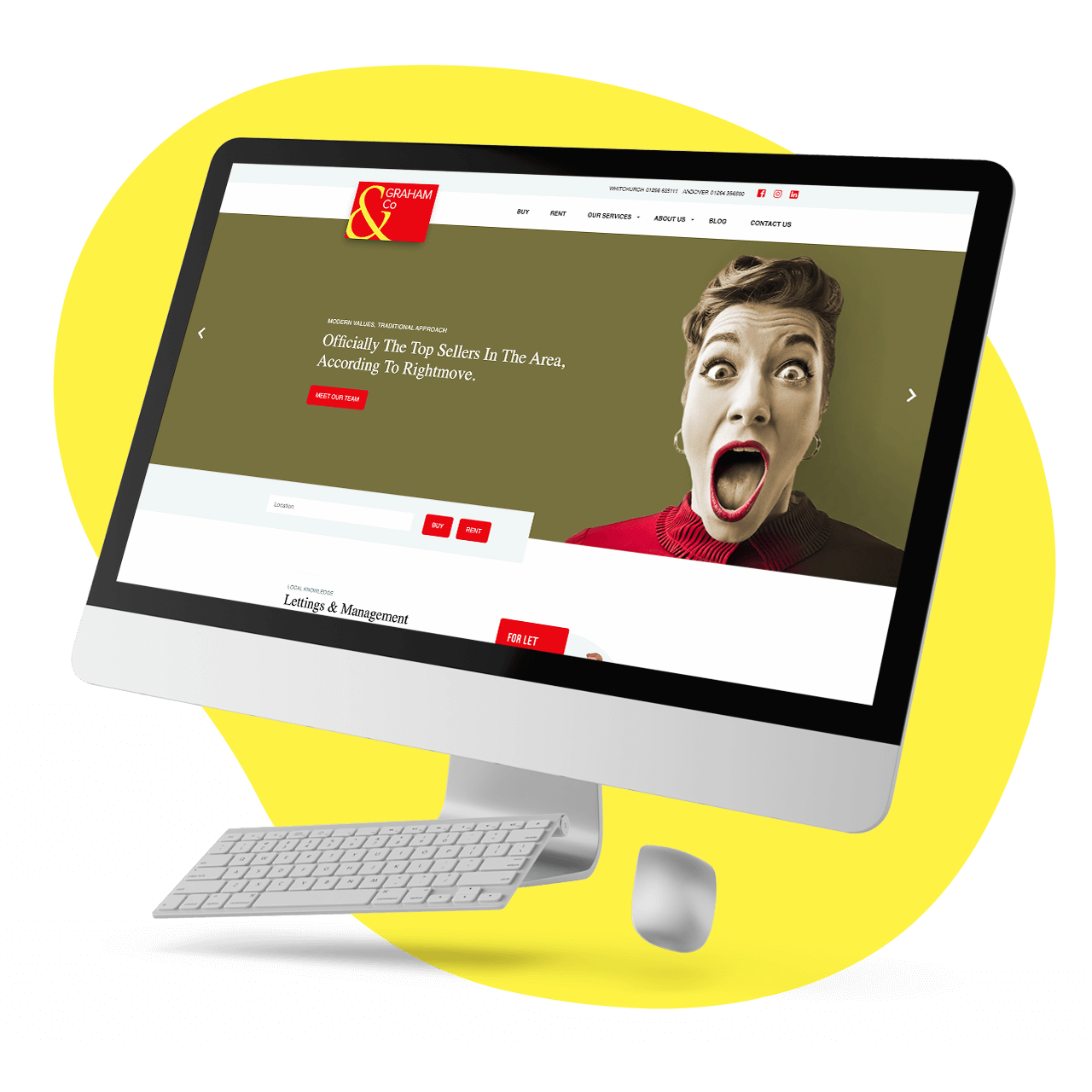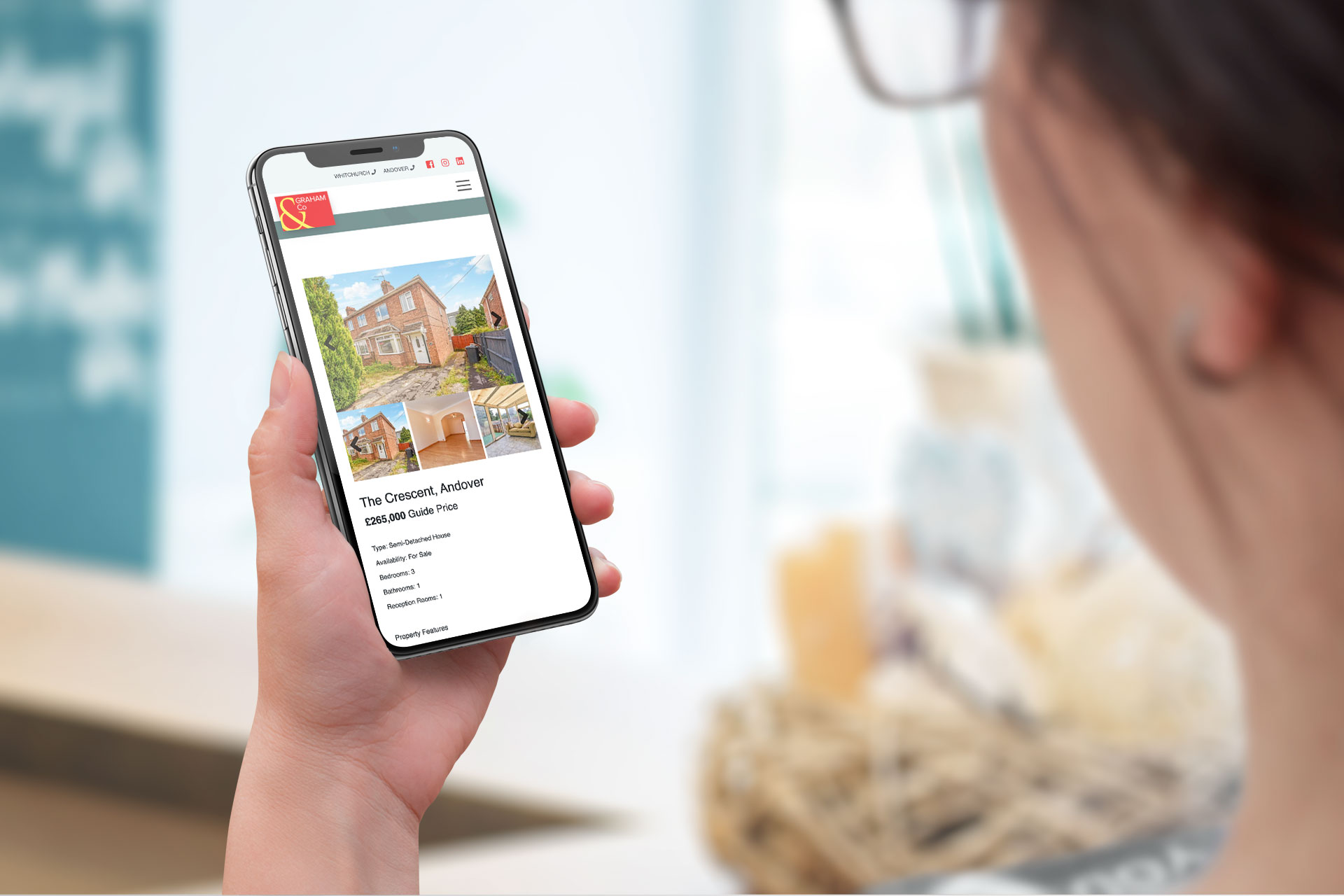 Simplifying the user journey
We developed a website with usability at the forefront. The main properties area was split into two easy-to-navigate sections to clearly display the diverse range of properties to purchase and rent, which are fed through from real-time listings from their in-house management software. These can then be viewed at the user's leisure and allows them to contact the estate agent with ease.
This, coupled with an easy-to-use section of services, outlays all that Graham & Co can offer to a prospective homeowner, accompanied by clear call to action buttons that navigate the user to get in touch with the required agent swiftly and efficiently.
Additional tools to calculate mortgages and stamp duty, plus a live chat function and a new form to request a property valuation, were also included.
A fresh new look
A brand new look was devised for Graham & Co, based loosely on a few recently completed marketing concepts for the company.
We retained the bright red and yellow from their existing logo and branding for consistency but also introduced some new contrasting colours into the palette. These add an air of sophistication while still keeping with the friendly and approachable ethos of the company.
Flat illustrated visuals were also added alongside photographs of the team, that could also be easily translated across their social media presence. Some of their more recent campaigns also benefitted from the inclusion of some vintage-themed photography, coupled with some witty one-liners to enable them to remain current but also memorable.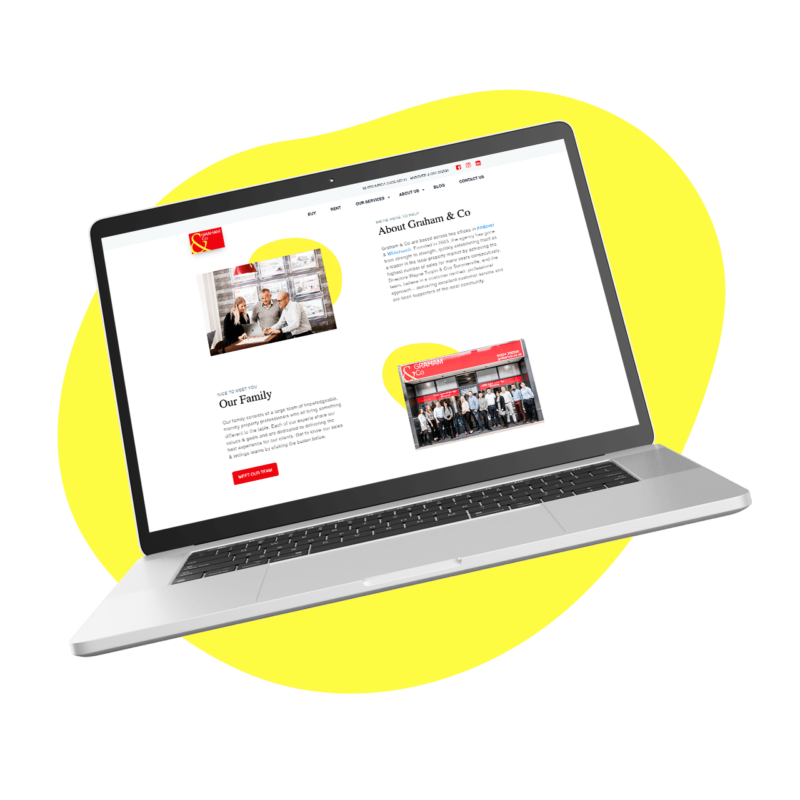 Website page design