Modern Website Design
Good Food Wines
Good Food Wines are an independent importer, blender and packager of a wide range of alcoholic beverages, vinegars and condiments, which are supplied as ingredients to the UK food and drinks manufacturing industry.
They were after a new WordPress website that could help modernise their brand and provide a friendly and welcoming user experience to attract new customers.
They also wanted our help in capturing their production process through videography, helping to bring their products to life and visually show users what Good Food Wines do.
The project
After our initial meetings with the Good Food Wines team, we learnt that we needed to make sure their website spoke to their audience in an authoritative yet approachable manner, making sure their knowledge and expertise were accessible to anyone who visited the website.
Having a video that showed off their production process was also an integral part of the project. It needed to highlight all the key stages of their process, helping to bring the products to life and show how their products travel from vine to the plate of the end user.
What we delivered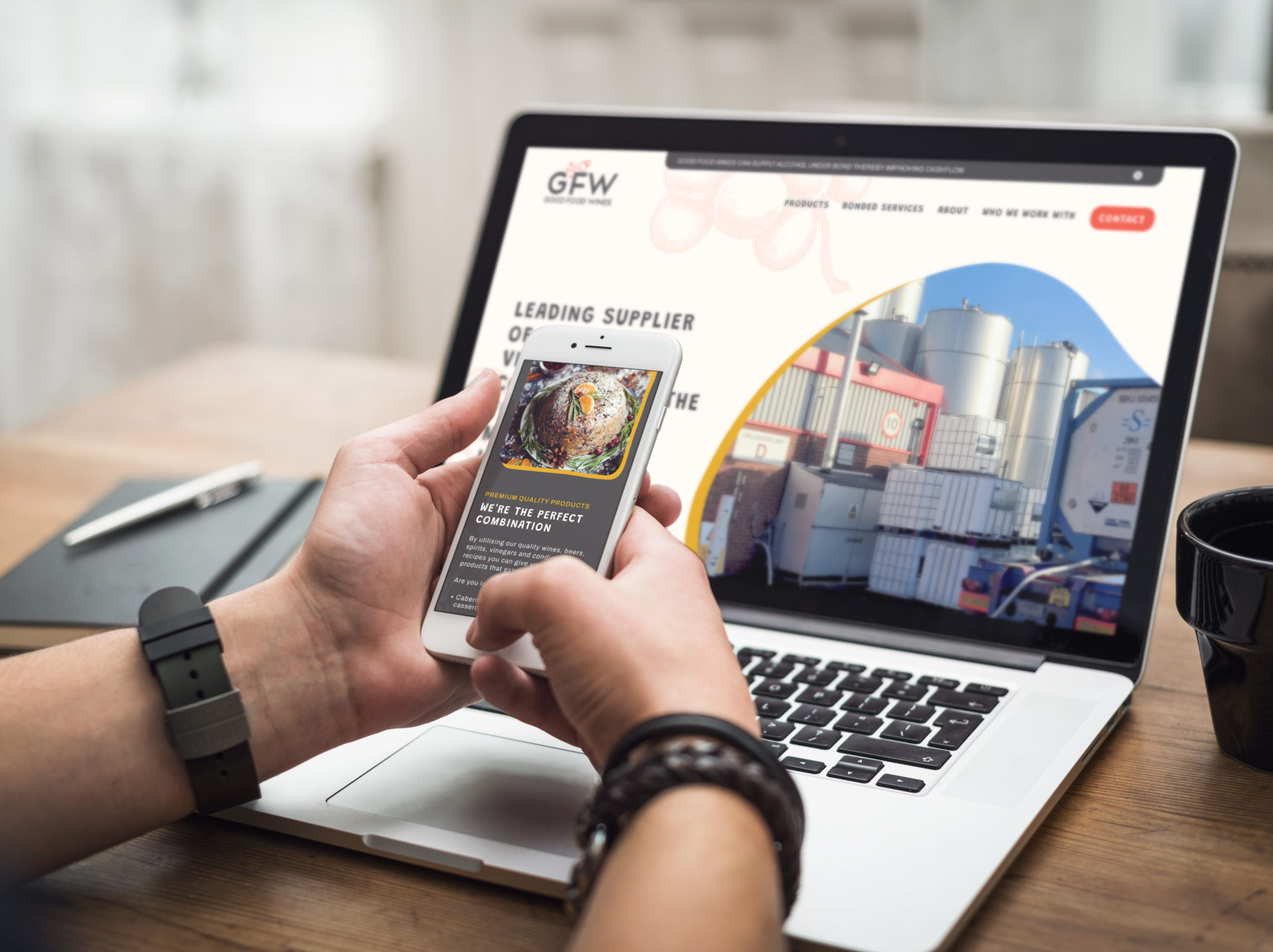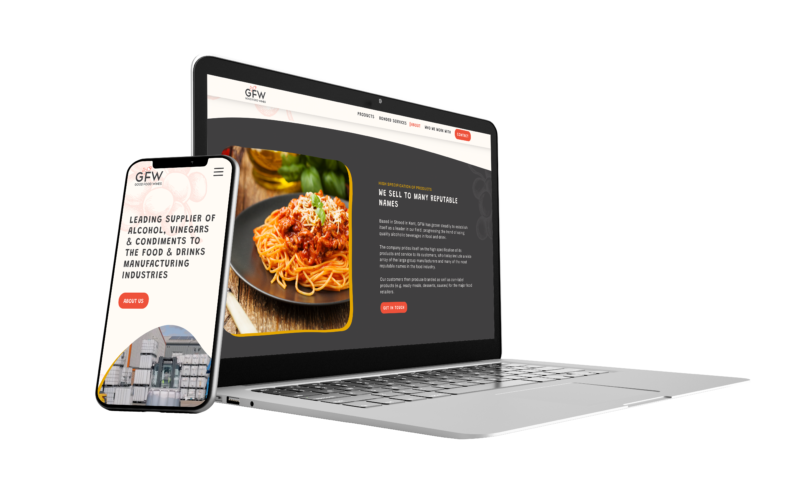 Fluid, modern design
When creating the designs for the new website, one of the main inspirations we took was the actual movement of the liquid of Good Food Wines products. We used rounded, droplet shapes throughout the website to help direct the user's gaze throughout the page, highlighting the clear call to actions and increasing the user journey.
Another key design inspiration came from the combination of traditional and modern design styles. We took inspiration from the Good Food Wines production process, which takes traditional products like wine and cider and sells them to manufacturers to be used in creative ways within the food and drinks industry. We used a classic, minimal illustration style throughout the website to reflect their traditional products and contrasted it with bold modern colours and fonts to represent the creativity in their industry.
Videography and drone footage
When Good Food Wines approached us, they explained how important it was for them to have a video on the website that showcased their brand and what they did. They wanted two videos, one short, visual video that would feature in the banner space, and then a longer, informative video that explored who they were and what they did.
We worked with their budget and visited their site for a full day of videography, capturing their day-to-day, bottling and manufacturing of products. We also shot high-quality drone footage that helped to highlight the vast capabilities of the site.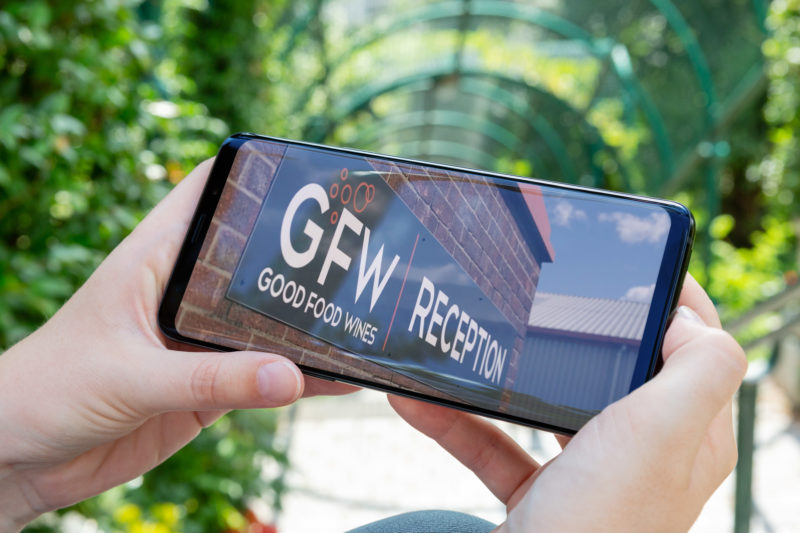 Examples of what we did