Amazing care & support solutions
Family run care homes with a range of services for vulnerable adults
Wessex Care is a well-established care company in Salisbury with a range of Nursing, Residential and Mental Care Homes as well as a Community Care team.
Their website was very outdated and was in need of an overhaul to match the remarkable state of the art facilities that have now been introduced across their collection of homes.
Wessex Care overview
We worked closely with the Wessex Care family in order to create consistency across their marketing platforms. This was an important step and we wanted to ensure that there was strong branding in place so that customers would recognise the brand as soon as they saw it, no matter where they were.
What we delivered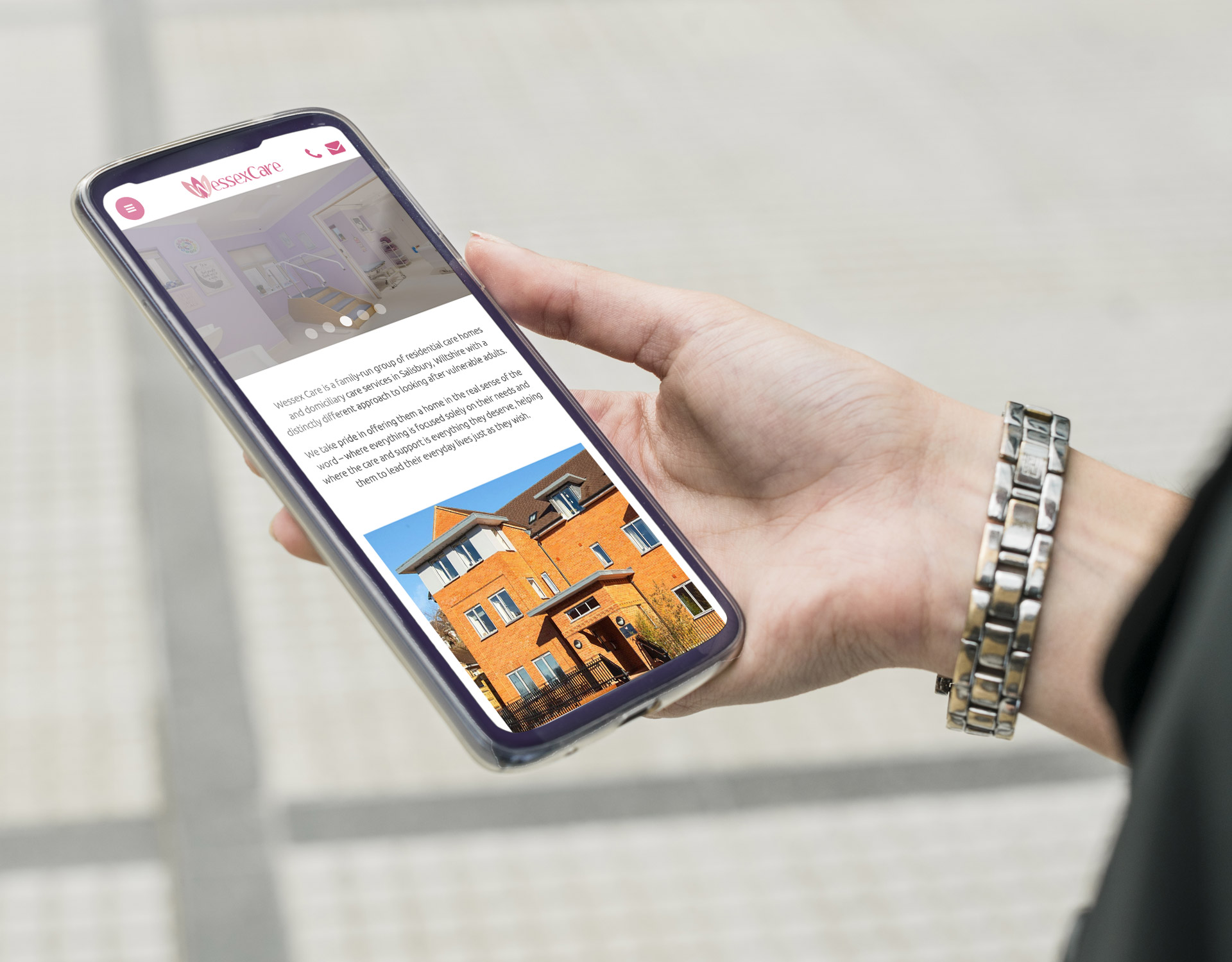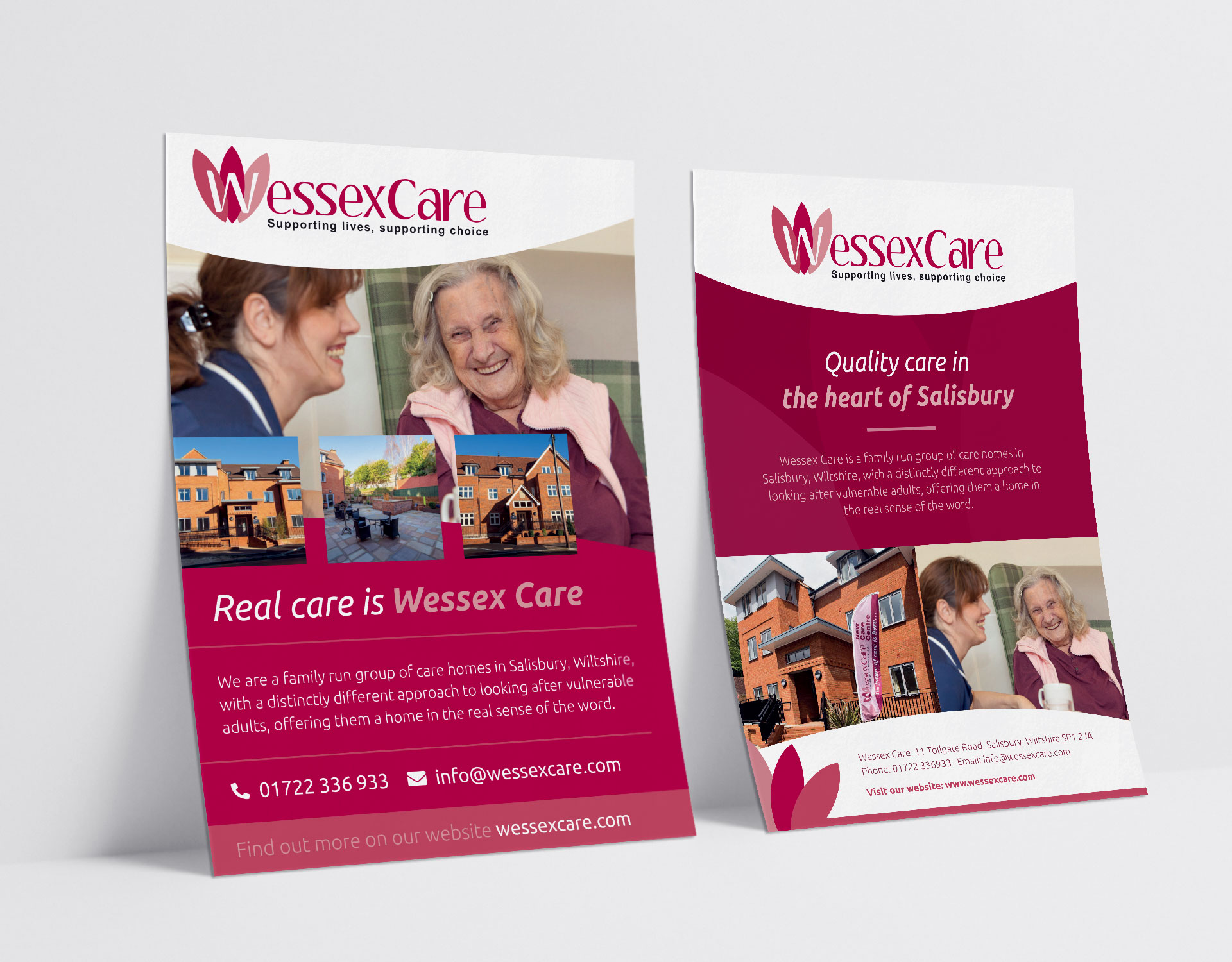 Keeping it consistent
With a clear logo and strong colours, we were confident that we could make the Wessex Care brand stand out and reflect how professional and confident the company is.
We worked closely with the client in creating both a brand new website as well as an array of printed materials such as; brochures, flyers and postcards. We ensured brand consistency across the board with a clear tone of voice and colour scheme to promote Wessex Care and their services in several ways.
Streamline the journey
Through designing a fully bespoke site that caters to Wessex Care's modern-day needs, we felt that their customers would be able to find everything they needed, and could access all information in a streamlined way which would create a smooth customer journey free from any frustrations.
The site includes links to the Care Quality Commission as required by law, plus information on all of their services, and useful links to their partners within the community.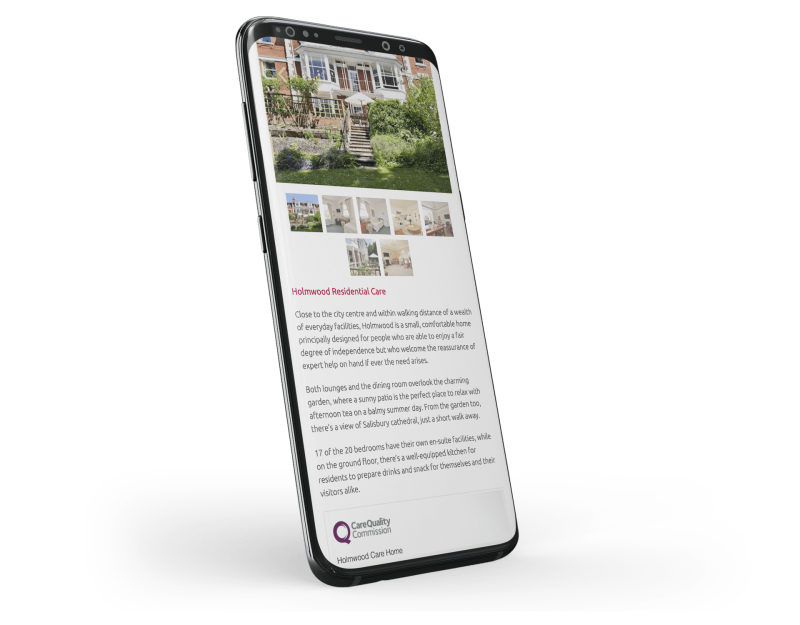 Website optimisation
We also included a Careers section and introduced a News page to enable the company to add new content on a regular basis which is great for SEO, and gives people up-to-date details about what is happening within the company. Throughout the website design we ensured that it was optimised for SEO to give it great online visibility.
High-end photography
The website design also boasts prominent call to action buttons, responsive across all devices meaning that they are accessible to all users, and we arranged for some high-quality photography which produced images that give the website a high-end finish that really reflects what the company does, and how wonderful their facilities are. This way, we know that potential customers are seeing a true representation of the company, and have more information to base their decisions on.