Hielo
Ongoing marketing of an innovative range of wine coolers
Hielo have created an innovative wine cooler that uses only five ice cubes, meaning that their customers no longer have to contend with dripping bottles or peeling labels.
However, function doesn't eclipse fashion with this product, as its clean, sleek design is truly a thing of beauty, making it a very desirable product for a whole range of audiences.
Hielo Overview
Hielo contacted us in need of a re-brand and marketing assistance, but on a very short deadline. They required brand guidelines, a new logo, an eCommerce website, AdWords support, and wanted to create an advert which would then go on to be used in the on board easyJet magazine – all of which we delivered in just five weeks!
What we delivered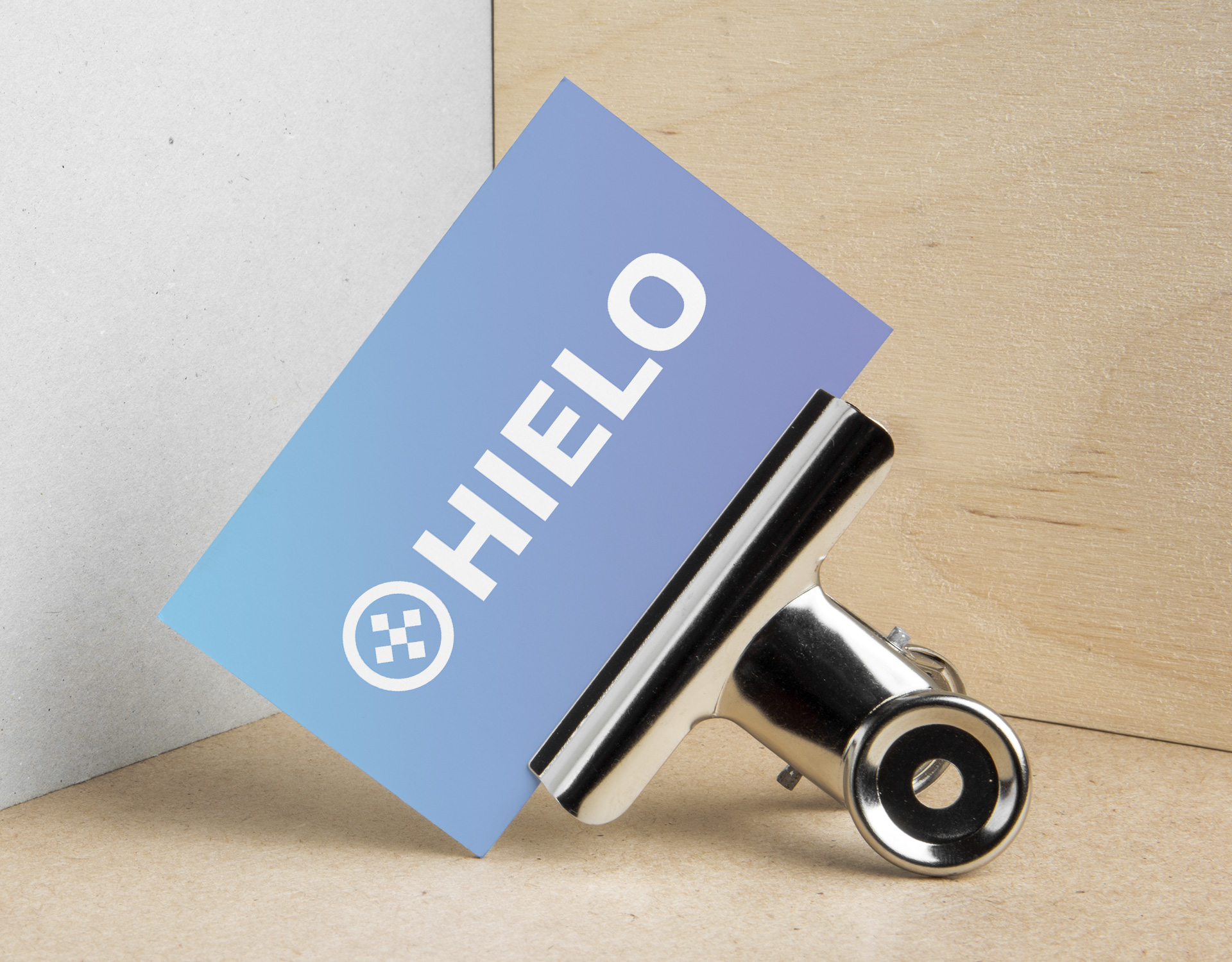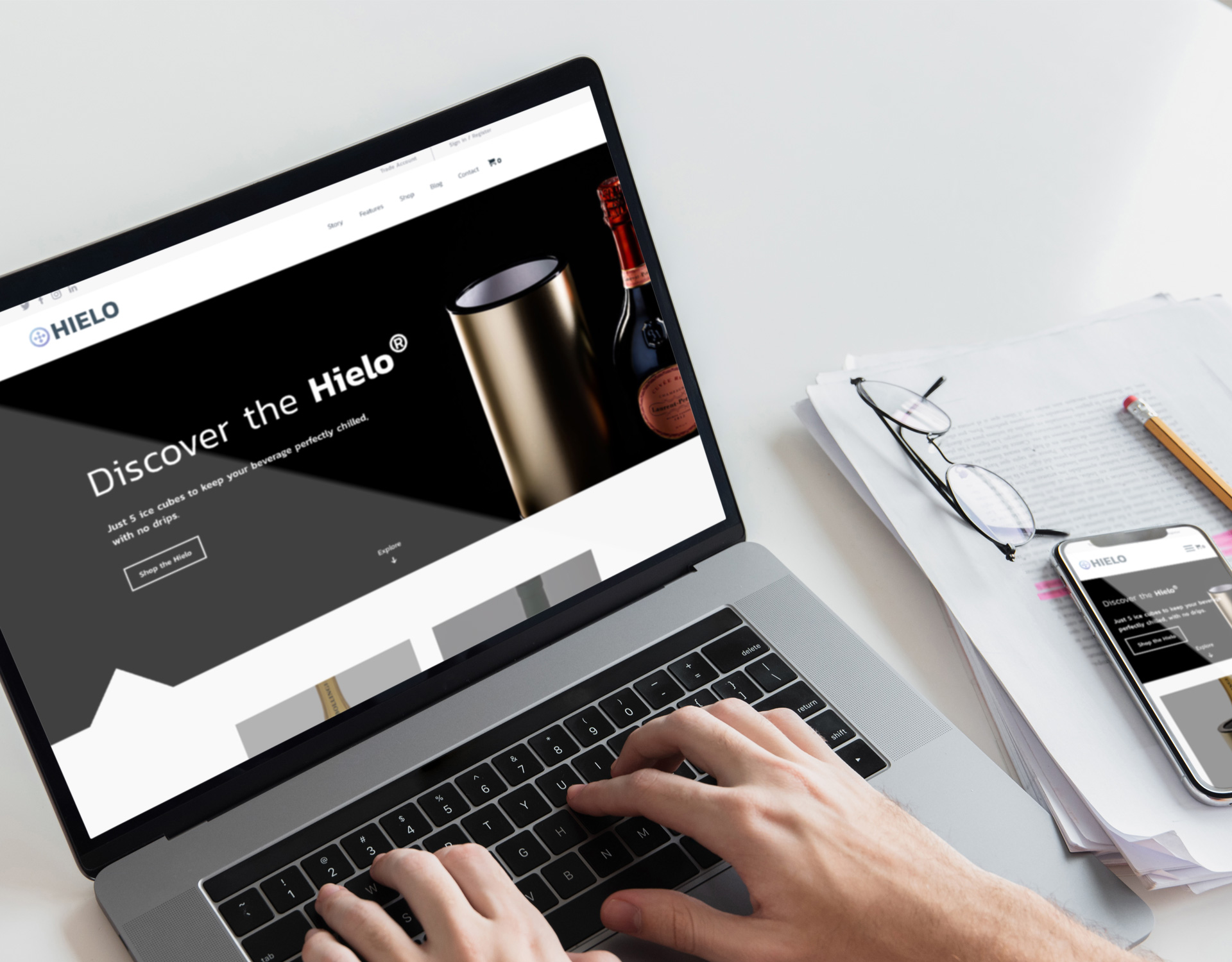 A re-branding exercise
Brand identity is an important asset for any company, and creating an instantly recognisable logo and overall look is integral in both retaining customers and attracting new ones. To help Hielo with this task, we created a simple yet effective logo in a soothing blue palette which has then been continued throughout their new eCommerce website.
The site has been designed to be user-friendly, with bold titles and great product images, plus lots of valuable information about Hielo and their fantastic wine cooler. With a simple navigation and obvious customer journeys for both trade clients and individuals, there will be absolutely no frustration when using the new Hielo website.
Ongoing marketing
Once a strong brand and successful website have been created, ongoing marketing is important in ensuring that potential customers can find your company with ease. With this in mind, we have been providing marketing support to Hielo so that they reach their target audience in a range of ways.
This includes AdWords, which uses effective campaigns to draw people to the Hielo website, and even assisting in creating an offline advert which has been included in easyJet's onboard magazine.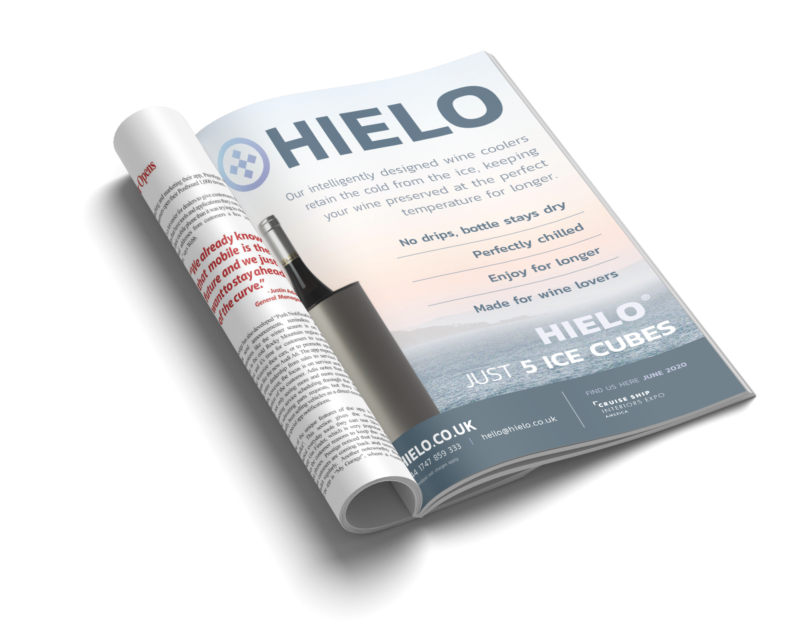 Website Design