MPD Hook and Loop
Family-run specialist supplier of original, genuine VELCRO® Brand products
Supplying top quality Velcro® products to the trade, retail and industrial markets for over 30 years, MPD have continued to expand to become the UK's leading distributor.
To reflect this, MPD required a brand-new logo and branding to place themselves strongly amongst the competition, along with a slick and crisp new website design, complete with integrated eCommerce system.
We were approached by MPD Hook and Loop to design and develop not only new branding and stationery but take it a step further and develop a brand new, slick eCommerce website.
We started the project by sitting down in a scoping meeting to find out the requirements for the new branding and how we could develop it that stage further.
We were looking to create something unique and recognisable but also with that timeless quality to put them in good stead for the future.
Once a logo design was finalised and a new set of branding created, it was time to apply this to a new website design.
What we delivered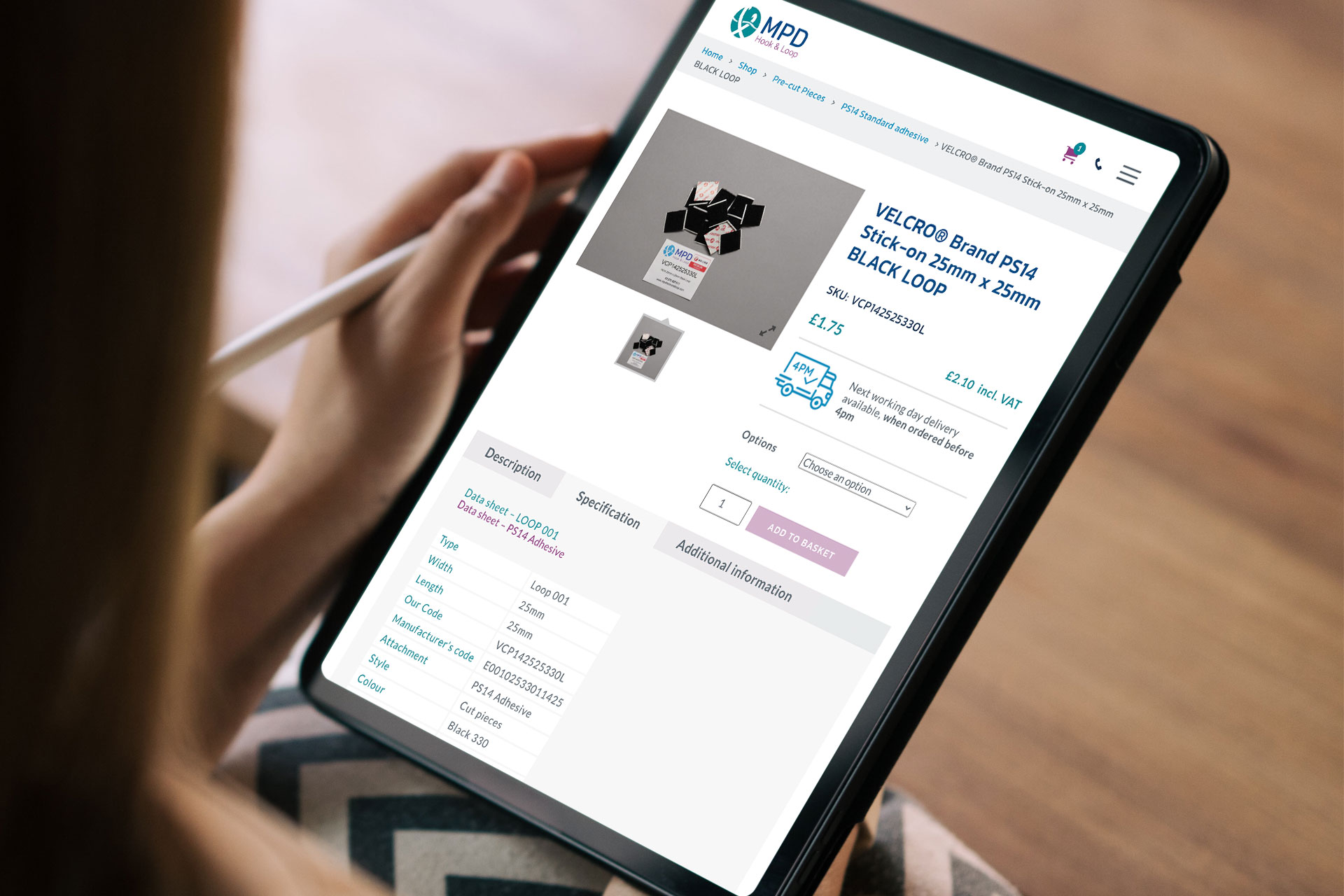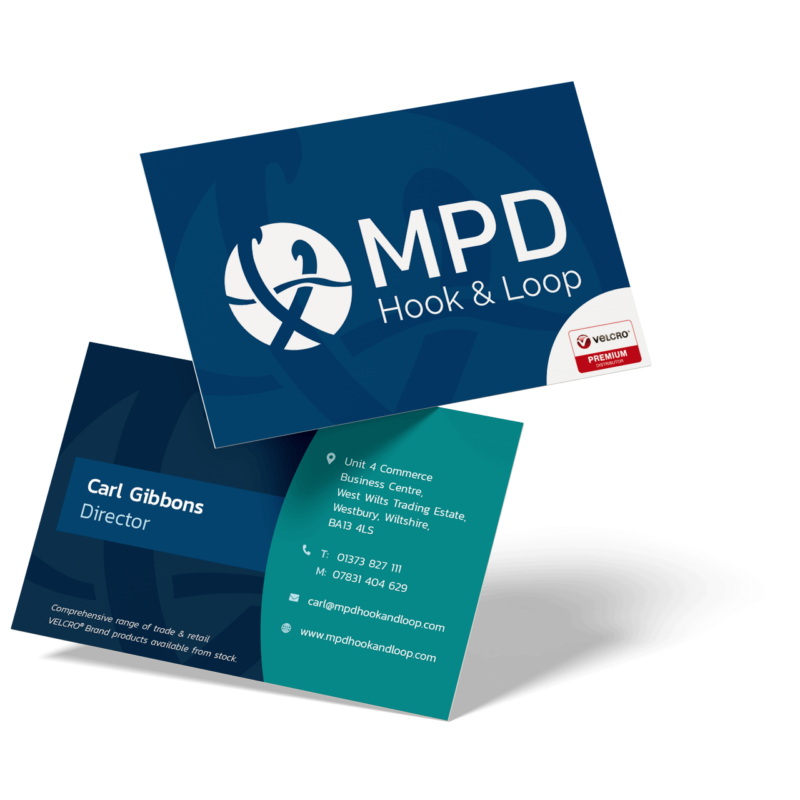 Crisp and modern logo design
Velcro® isn't the easiest product to add an air of dynamics, but our team of designers relished the challenge. We created a series of bold, strong logo concepts, which would not only reflect the brand in a fun and exciting way but would also add an air of intrigue.
The chosen design depicts a close-up view of a Velcro® hook and loop, supported by a strong and modern choice of typeface. This allows it to be used across a variety of subjects, either as a whole logo or a simple, stand-alone icon.
A range of fun new colours were also selected to complement this new design, ensuring that MPD have a brand that looks clean and modern, but will work equally as well in black and white as it would in colour.
eCommerce website
The site allows users to easily browse and locate the correct Velcro® product, providing them with all the necessary information and fully backed up by many fantastic TrustPilot reviews.
The site also boasts a top-of-the-range eCommerce shopping system, allowing the user to easily locate and source their desired product. Well thought out categories and tags allow the products to be easily grouped, allowing for a smooth shopping experience with a safe and secure checkout system.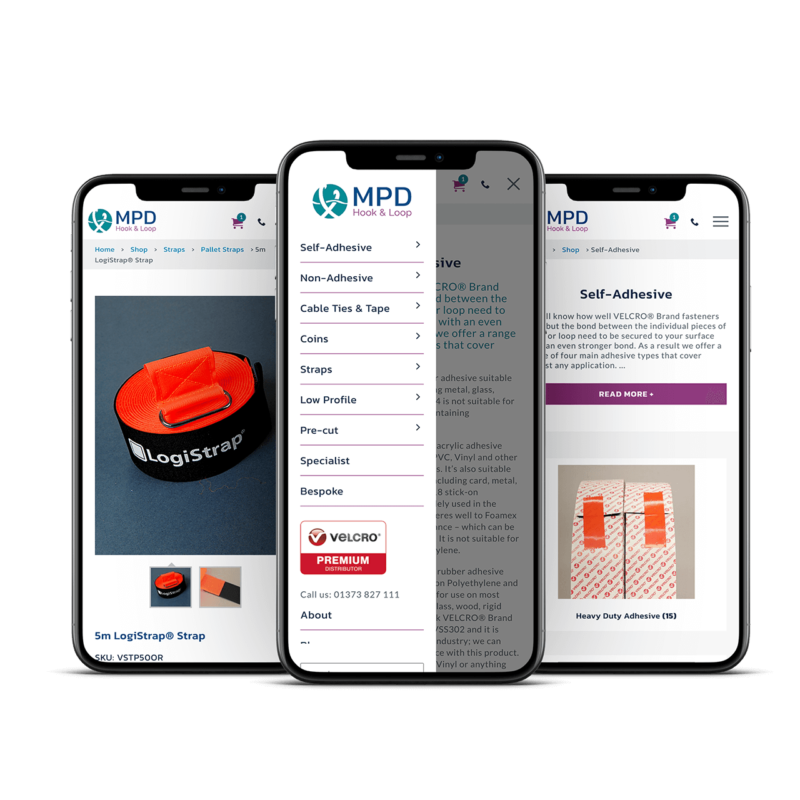 Examples of what we did