Veterinary laboratory services
Nationwide veterinary practices, both efficient & cost effective
In the run up to an exhibition in September 2019, BioTe Veterinary Laboratories came to us in need of some great trade show materials.
The trade show materials we delivered were a new brand pack, branded stationery, and exhibition stands. This company pride themselves on supplying veterinaries with high-quality, cost-effective equipment, and their ability to be able to provide tests results to their clients anywhere and at any time.
BioTe Veterinary laboratories overview
Based in Salisbury, BioTe Veterinary Laboratories provide their equipment to veterinaries nationwide, and offer options for everything from small pets to horses and other farm animals!
What we delivered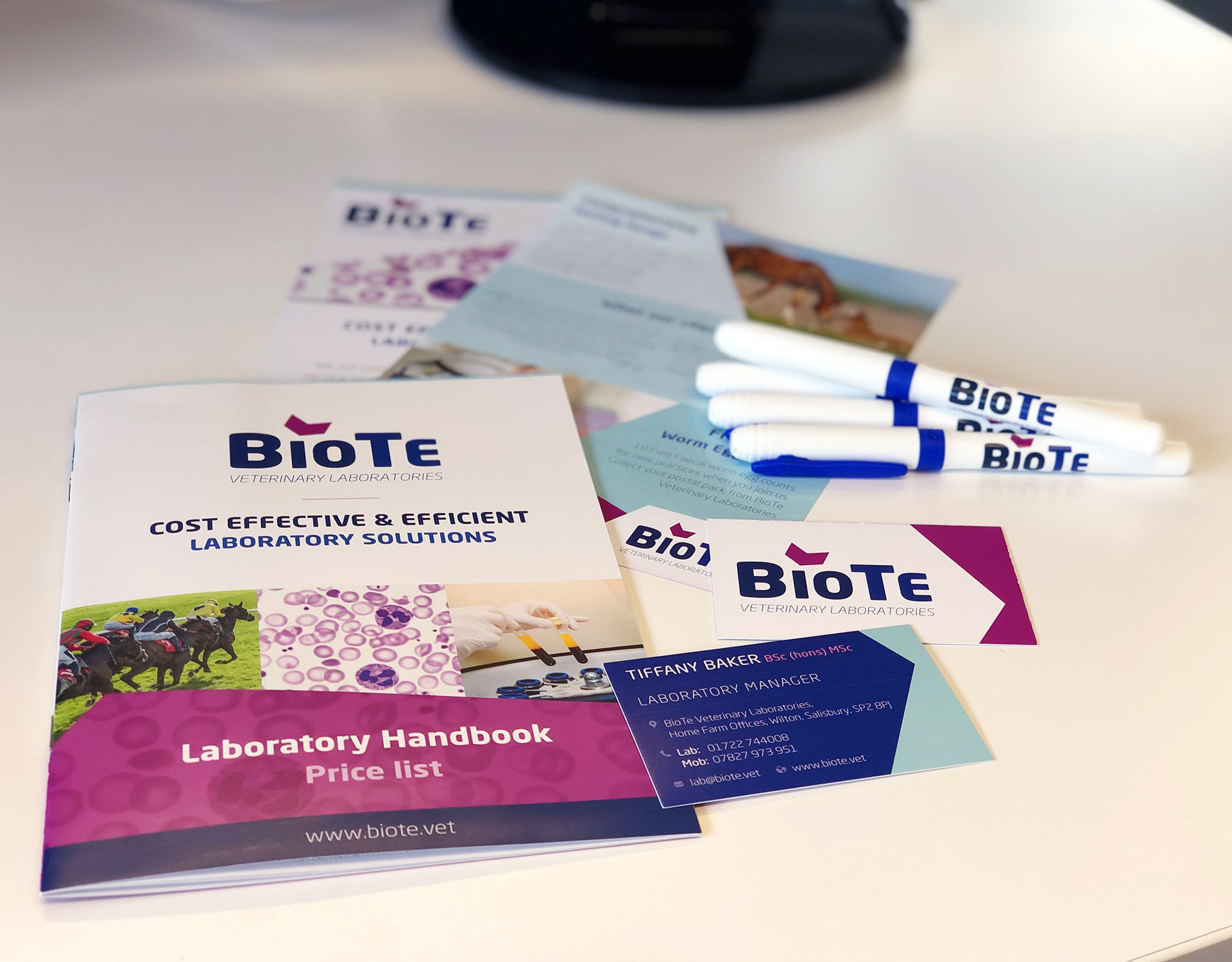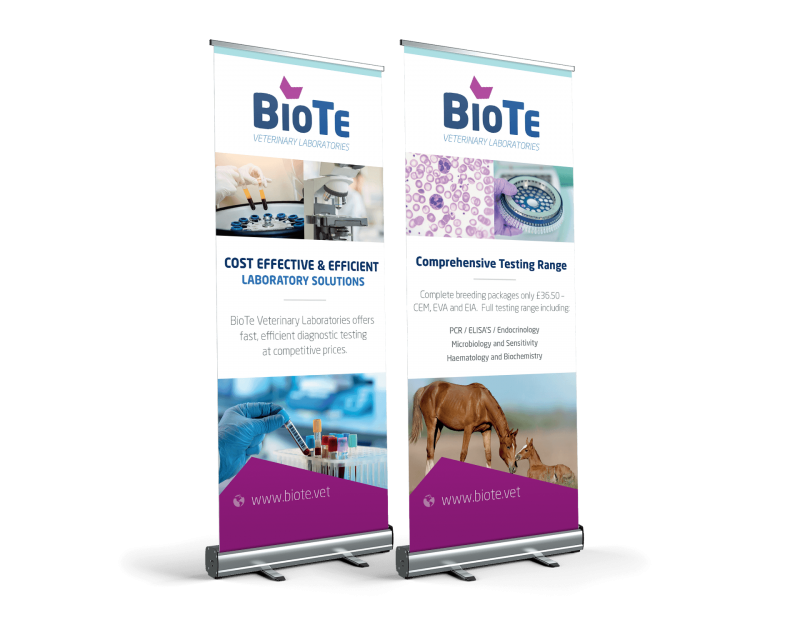 Stand out from the crowd
We understand how important it is to get your brand identity across to potential customers at trade shows, so we designed both an exhibition and pop-up stand, a large custom poster (almost A1 in size) mounted on foam board, and a tablecloth to personalise BioTe Veterinary Laboratories' stand.
This approach meant that potential customers could immediately understand who they were dealing with, and current clients would easily see which direction they needed to go in order to discuss any queries they had.
The devil is in the detail
In addition to this, we created branded pens and notepads, plus application forms, flyers, brochures, business cards, and letterheads, so that the company would be easily recognisable to those attending the trade show. This helped BioTe Veterinary Laboratories to collect data from potential customers, show-off their products and services in a professional way, and share their contact details with interested individuals.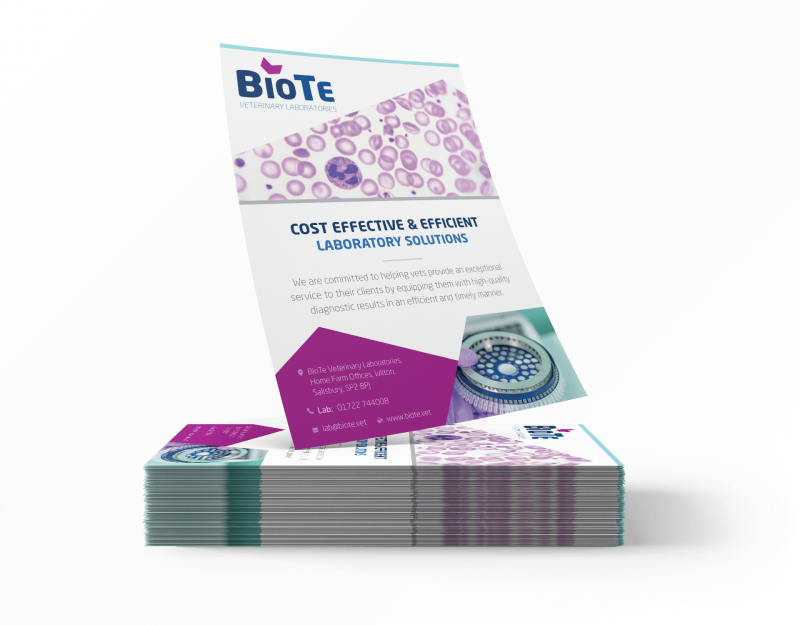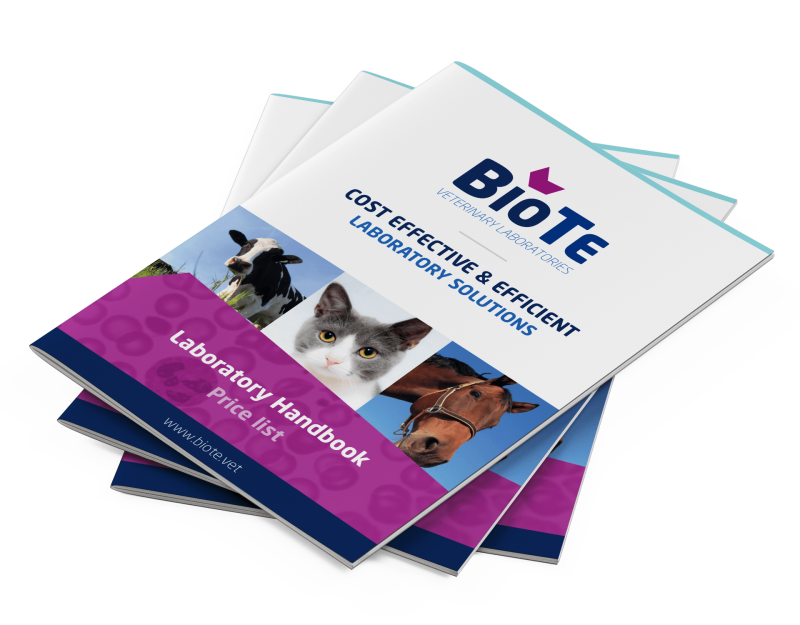 The next stage…
Following the trade show, we have continued to work with BioTe Veterinary Laboratories on some new brochure ideas, as well as making updates to their website, and providing SEO services too. We have also assisted them with their email marketing, so that they can communicate effectively with their customers, and anyone who shared their details with them at the trade show.
Email offers a great way to share everything from company updates and offers to new service and price changes, and we know how to get these different messages across in the most successful way.