S & J Maddocks Funeral Directors approached us requiring a new website. We built their previous site, and they entrusted us with designing a building their new one too.
With a focus on providing an experienced and friendly service, S & J Maddocks want their potential clients to understand this about their family owned, independent company upon visiting their website, which is something that we kept in mind during the build.
What we delivered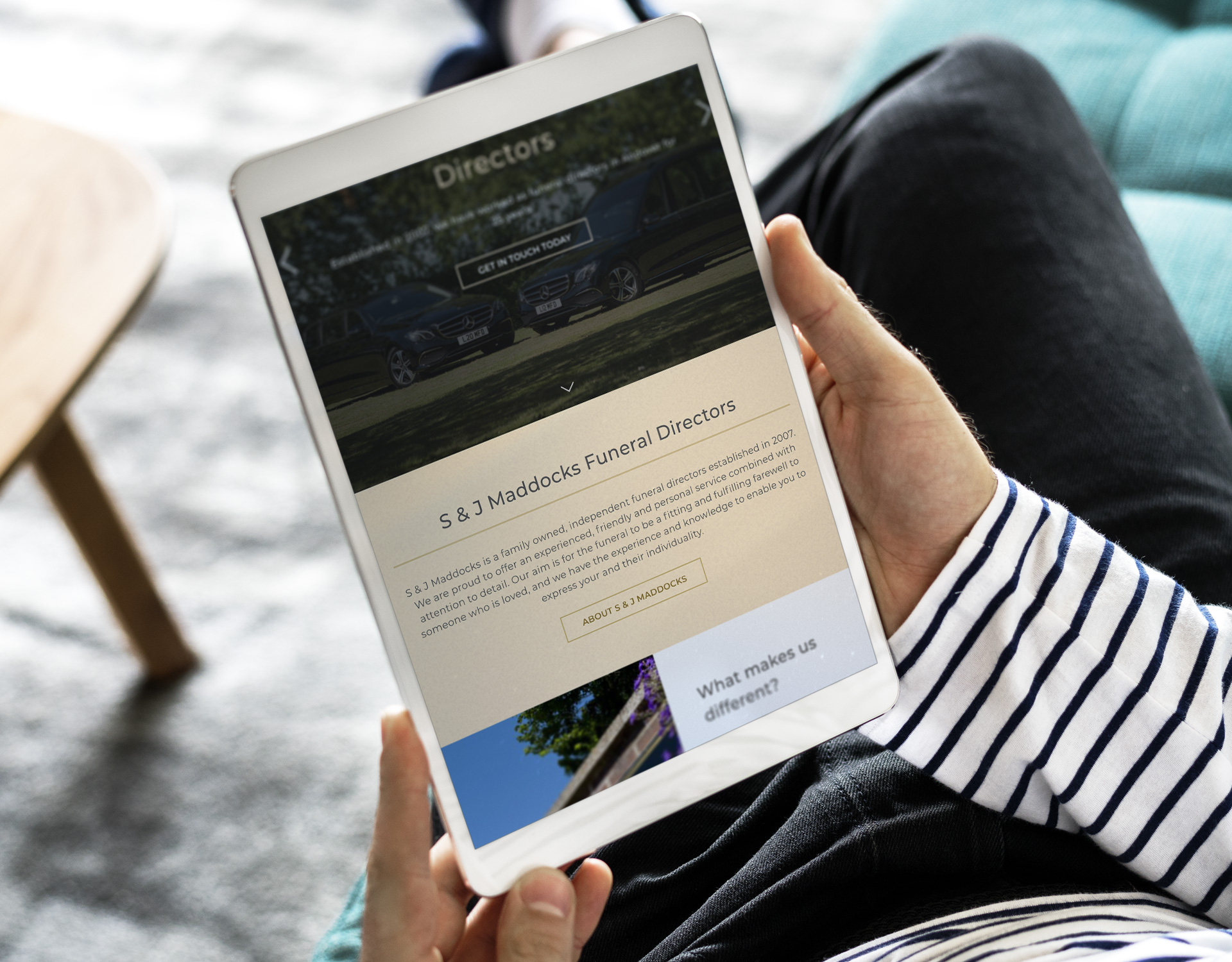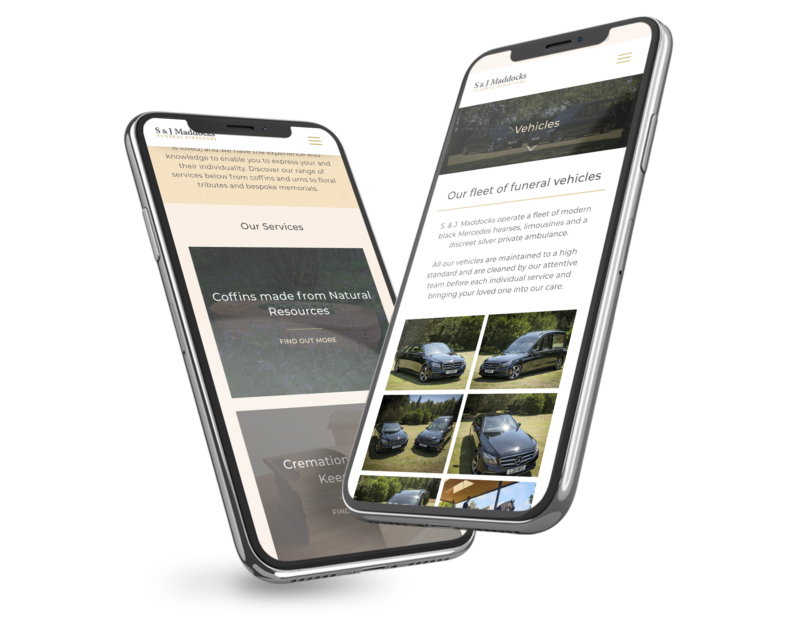 The colours used throughout the new S & J Maddocks website are those that appear in their logo.
This helps with brand identity and keeps all pages looking uniform and professional. We also used plenty of imagery to give the website a personal touch, as this helps to build trust in those searching for this kind of service. An image carousel has been used on the website homepage to keep users engaged too.
We placed the company's important CTA buttons and contact details in the header of each page to ensure that people could easily find them, which means that S & J Maddocks will receive as many enquiries as possible.
The navigation itself has been created to be both clear and intuitive, as it is integral that people can find what they're looking for without becoming frustrated.
The dropdown menus give users the opportunity to choose precise pages which can answer their questions, and copy has been written in a clear and concise way.
In addition to being easy to read, all content has been optimised for search engines to ensure that the company's target audience is served their website when relevant.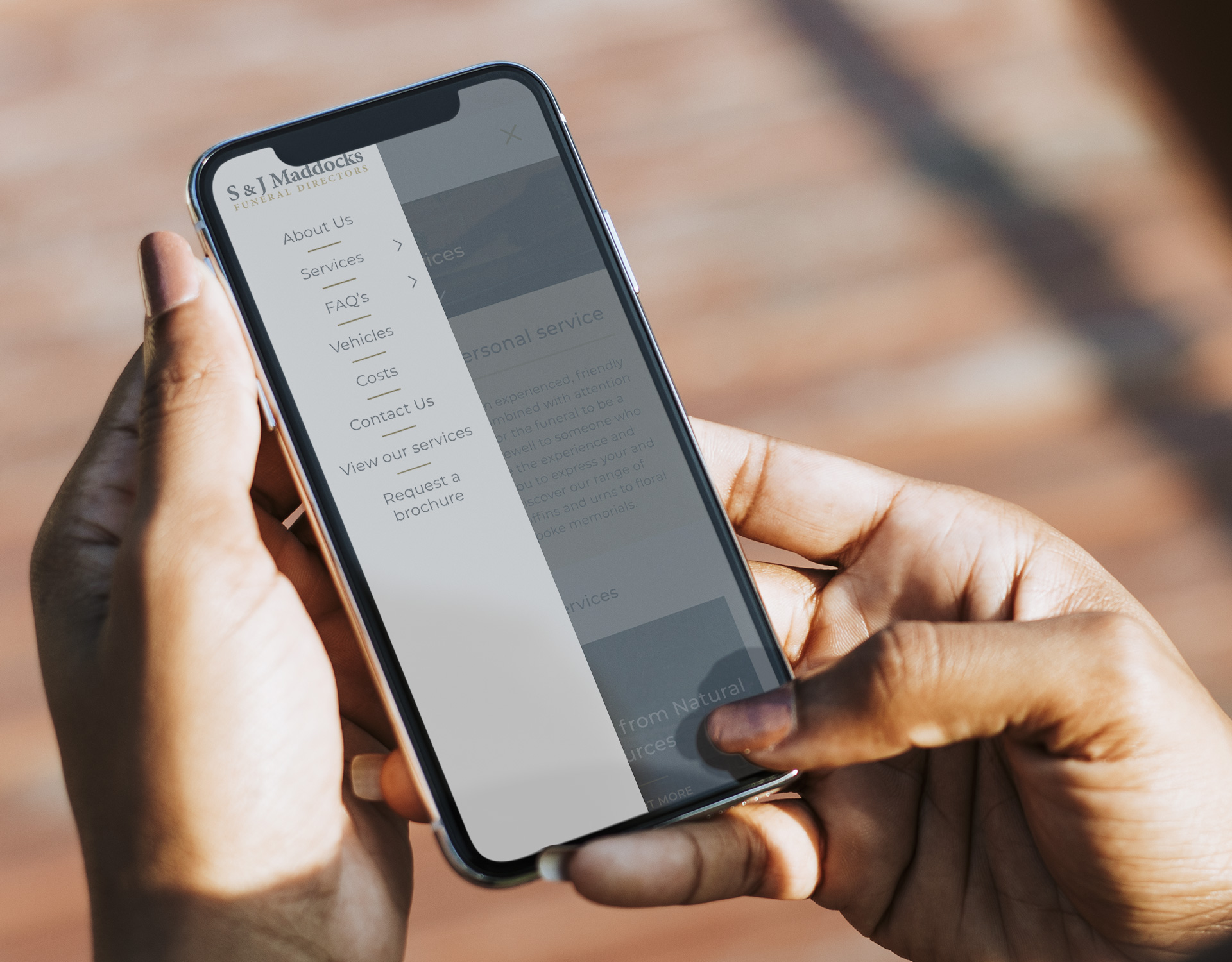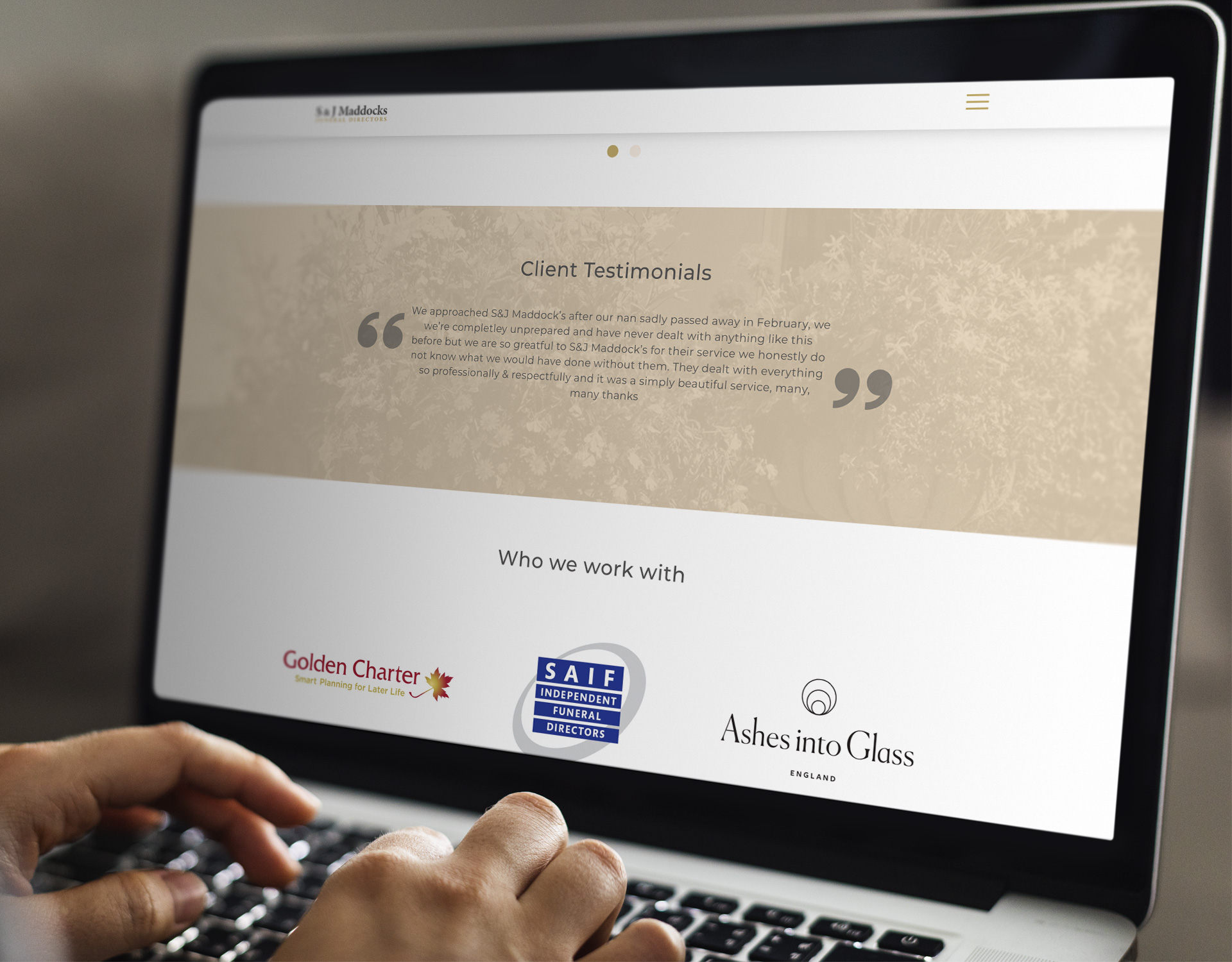 Other features on the S & J Maddocks website include customer testimonials, which are important for social proofing, and partners, which help to give the website a professional feel.
By having these sections in place, people can gain confidence about the work of S & J Maddocks, and will be increasingly likely to enquire about their services.
We have made the act of enquiring easy for people by including a simple form on the website's contact page, ensuring that there are no barriers when it comes to sending questions or brochure requests to the funeral directors.
S&J Maddocks Website Design