Shedfield Equestrian
Stand-out e-commerce website with clean design
As a family-run business, Shedfield Equestrian provide everything from specialist equestrian supplies to horse feed. Due to business development, they were fast out-growing their old site at the same time it was hacked.
Shedfield Equestrian came to us at a time of both need and necessity; they now benefit from a professional e-commerce website designed with the user journey and content management firmly in mind.
The project
Following our initial meeting with Shedfield Equestrian we soon learned the need to address three target audiences in order to meet their main goals of increasing revenue and improving brand awareness.
Focussing the design on professional and established riders, non-riders – who have a love for the outdoors, and animal feed customers, we were able to deliver our client a website that visually appealed to all three audiences.
The website design effortlessly delivers on the brief to create a "stand-out, WOW factor" website to reflect their friendly and approachable tone of voice. This was of high importance for our client, who's customer service and welcoming nature in-store needed to be extended to their online presence.
What we delivered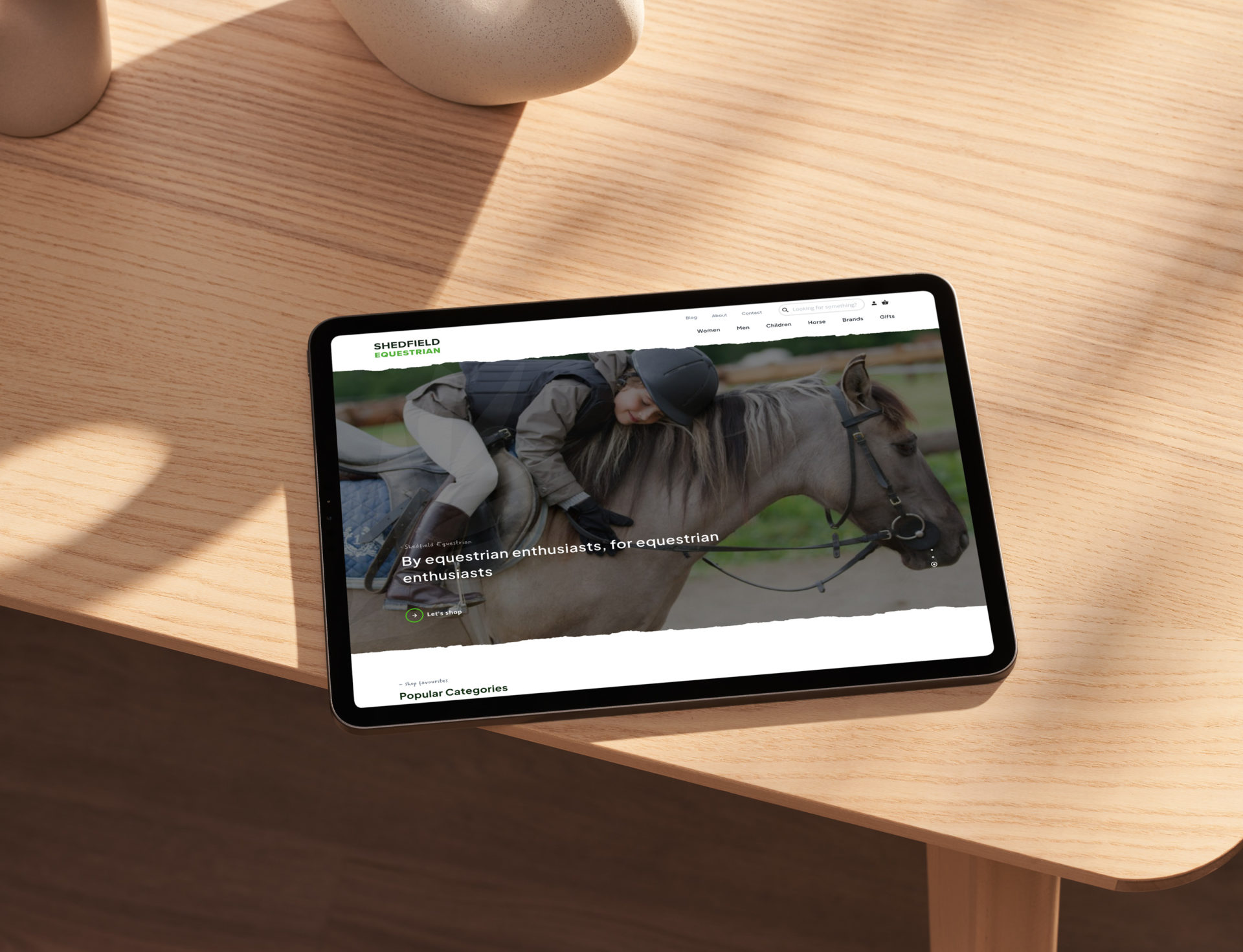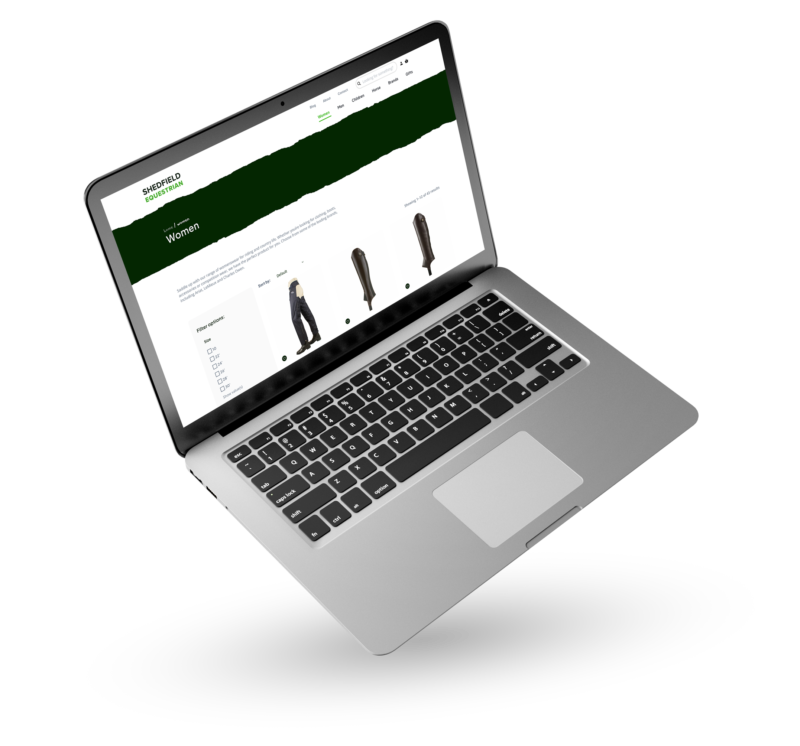 Saving the day with technical support and copywriting
Thankfully, the team at blue bee were on-hand to support Shedfield Equestrian when their existing site was hacked. We suggested creating a temporary landing page whilst their existing site was closed, and brand new site was being designed and built by us.
Shedfield Equestrain had no existing integration between stock management systems and website; this was proving troublesome for them and their customers. With this in mind we ensured their new site was capable of managing the demands of a physical shop and e-commerce site, whilst working faultlessly to prevent customers being disappointed and staff being confused.
Due to delays in content being provided to the client we were also asked to step in last minute and provide SEO-rich copywriting in readiness for a time-sensitive go-live.
Clean and minimal wordmark logo update
Following a research phase with Shedfield Equestrian it soon became clear to our client they wanted to opt for a highly polished and clean wordmark logo to compliment their new website. It needed to stand proudly next to their competitors whilst also standing out from the crowd.
We achieved this by using a clean and modern, bold typeface with contrasting greens found in their existing branding to help maintain brand awareness and loyalty to their previous look and feel.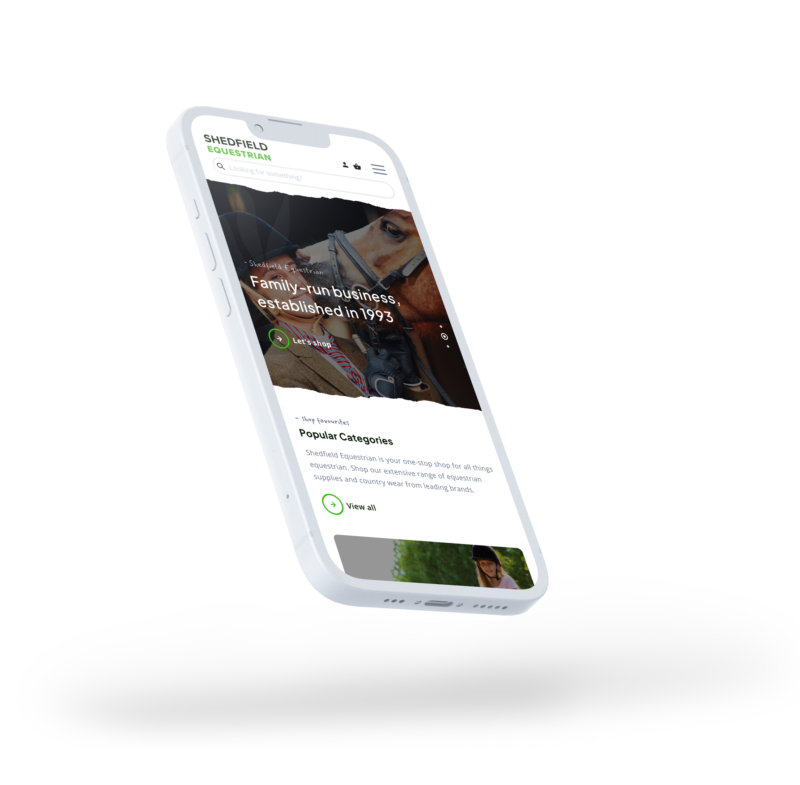 Examples of what we did