GRAPHIC DESIGN FOR EXHIBITIONS
Helping your brand to stand out at events, conferences and exhibitions
Events and exhibitions are a great way to get your business out there and in front of the right audience. They also offer opportunities to network with others, generate leads and even partner up with other businesses in similar sectors!
With as many as 50 national and international conferences and exhibitions held in the UK every day, you're sure to find a conference that allows you to get in front of your target audience. Once you've registered to attend, we can work with you on building your exhibition graphics strategy.
Can exhibitions help my business?
Yes! But the key is to create an attention-grabbing stand that pulls visitors in. Whether you're selling products, services or selling B2B, many of the other companies exhibiting will be your competition, and competing for attention.
That's why it's important to make sure that your business is represented as well as it can be, and creating a stand-out stand is part of this — helping you to attract visitors and potential customers to your stand and giving you plenty of opportunities to get your product out there!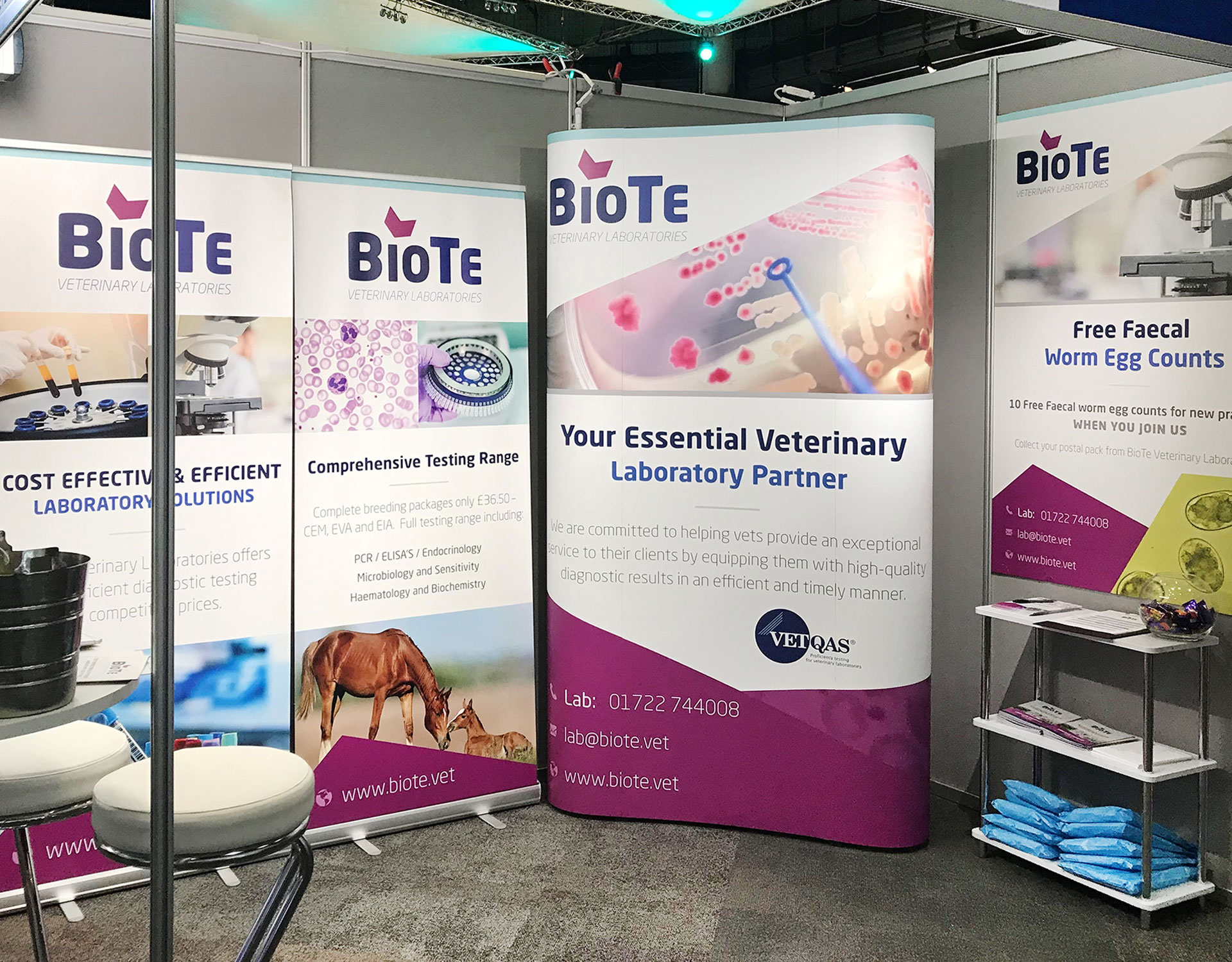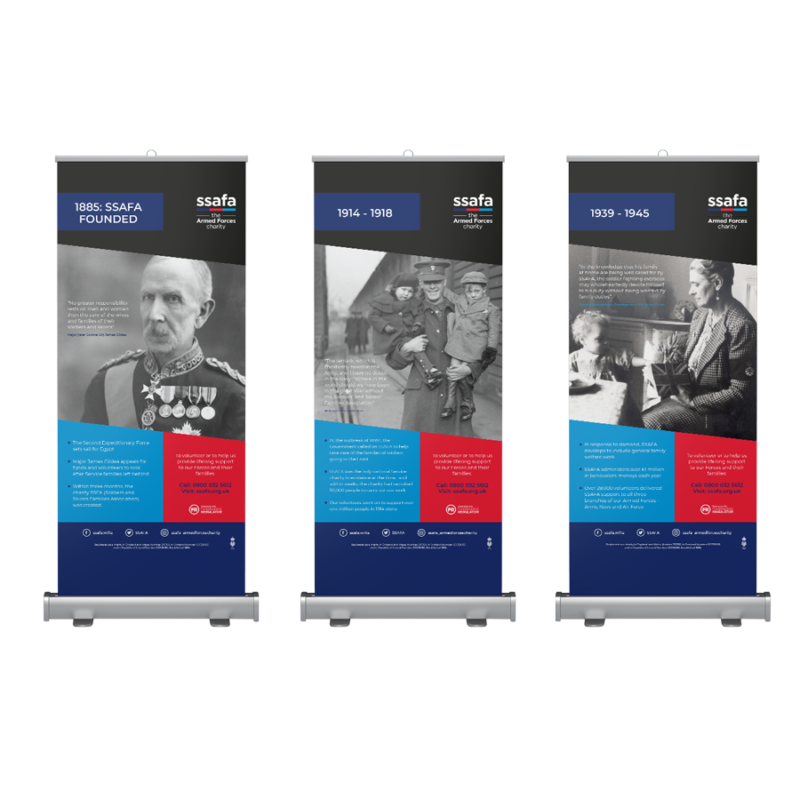 How do I create a successful exhibition stand?
By setting up branded banners that highlight your products, services and USPs, passers-by can quickly discover what they need to know about you and your brand.
The important thing to remember is that visitors will walk past many stands during their time at the exhibition, and it's important that your stand really stands out.
Another method of drawing people into your stand that we recommend is using branded merchandise. From pens and stress balls to innovative products such as branded portable phone chargers or video books, everyone loves a freebie and you'll be sure to draw customers in with the promise of free stuff!
To accompany this, you may also want to take some print media such as leaflets, flyers, brochures or product catalogues which people can take away with them and share with their colleagues. We can help you with this.
How can we help?
At Blue Bee Solutions, we have lots of experience in creating great design work. Whether you want an attention-grabbing exhibition stand, some great sales collateral or even some branded merchandise, we can design and work with suppliers to make this happen.