What is remarketing?
Remarketing allows you to reconnect with your audience after they've left your website
An essential component of digital marketing strategy, remarketing encourages users to return (and hopefully convert…) once they've left your website. This increases touchpoints, contributes to brand awareness and keeps you at the forefront of their mind.
In a nutshell, remarketing serves online ads to the people that have previously visited and left your website without converting while they're browsing other websites across the internet.
What types of remarketing ads are there?
There are a number of different forms of remarketing. Firstly, you can use the Google Display Network (GDN) to serve display ads to those who have browsed your website and then left without converting. These image ads can either be of your brand and logo and a call-to-action such as "Request a Brochure", "View Products", "Call Now", or you can create dynamic remarketing ads to show the product that they added to cart and then abandoned.
Second of all, you can create remarketing ads for the Google Search Network via something called RLSA. Part of Google Ads, you can create a separate campaign to show your search ads at the top of Google for people who have previously visited your website, encouraging them to return and make a conversion.
Last of all, you can also create remarketing advertising using Facebook and the Facebook Pixel. This works by tracking people who come to your website, then tracking their Facebook profiles when they next log in to Facebook, and then showing adverts to them on Facebook about your business. These ads can be made up of text, imagery and video, and we can test various combinations of these to figure out what really works!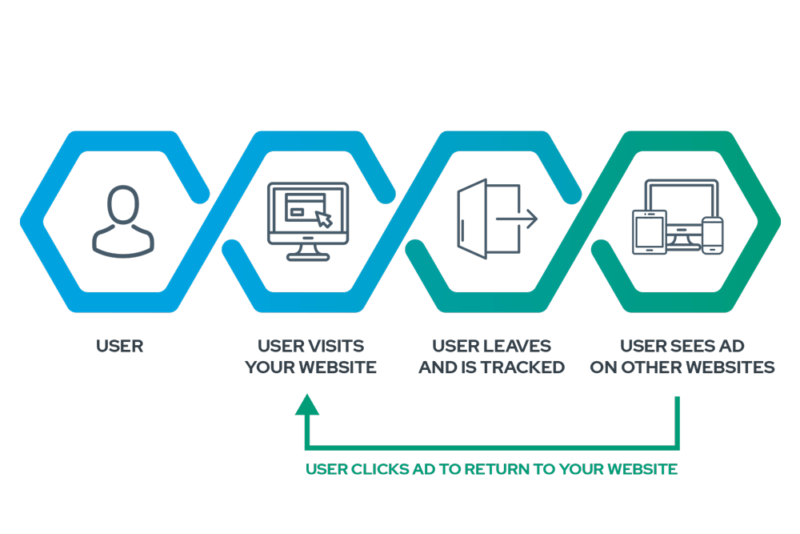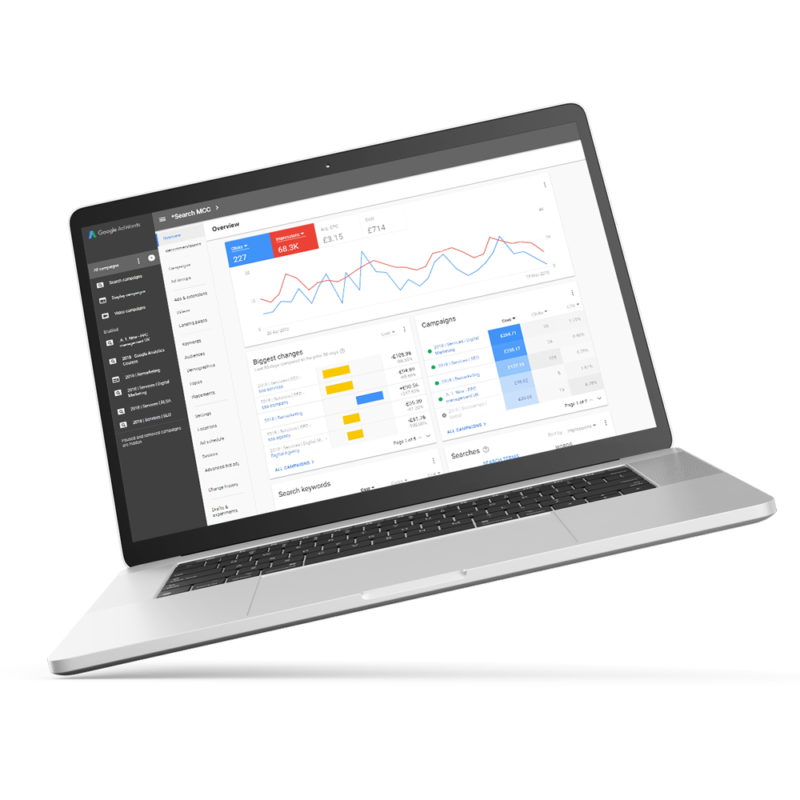 Is remarketing measurable?
When it comes to remarketing, you are in control of the budget and can set a daily maximum that works for you. You will only be charged when someone clicks your advert, not when someone sees it, so you can keep on top of costs quite easily without your spending going out of control.
Remarketing is always a learning curve to begin with, and we generally start by creating several versions of ads to test the text, imagery and call-to-actions that work best. Once we start compiling data, we will then optimise and use only the ad variations that drive results. These remarketing methods all come with comprehensive reporting around cost per click, total clicks and conversions.
How can we help?
We will work with you to explain the remarketing process and help you understand the best remarketing route(s) for you and your business. We can also help you design the ads, and put the technology in place to make the remarketing happen!
Once your campaigns are up-and-running, we will manage and optimise these, work through the reports and results and make data-driven suggestions on next steps.