E-commerce Developers
Creating high-converting online shopping experiences
Whether you need an e-commerce website with all the bells and whistles, or to add e-commerce functionality to your current website, we're able to help.
Over the years, we've helped our clients exceed their sales targets online. Our range of solutions includes mobile e-commerce, intuitive checkout processes and dynamic product pages, using a range of popular platforms such as Shopify, Magento and more.
We've helped clients succeed online with eCommerce web design in Salisbury, Andover, Clerkenwell, London, and beyond. If you're looking for a great eCommerce design call us on 01722 775 500 today.
Your bespoke e-commerce solution
Here at Blue Bee, we know that every business is different and comes to us with different requirements, which is why we don't have a one-size-fits-all approach to e-commerce websites.
Our experienced team can bring your store to life online, with as much or as little functionality works for you, your budget and your audience. Working with us, you'll also benefit from our complementary services, building your website with SEO and organic rankings in mind.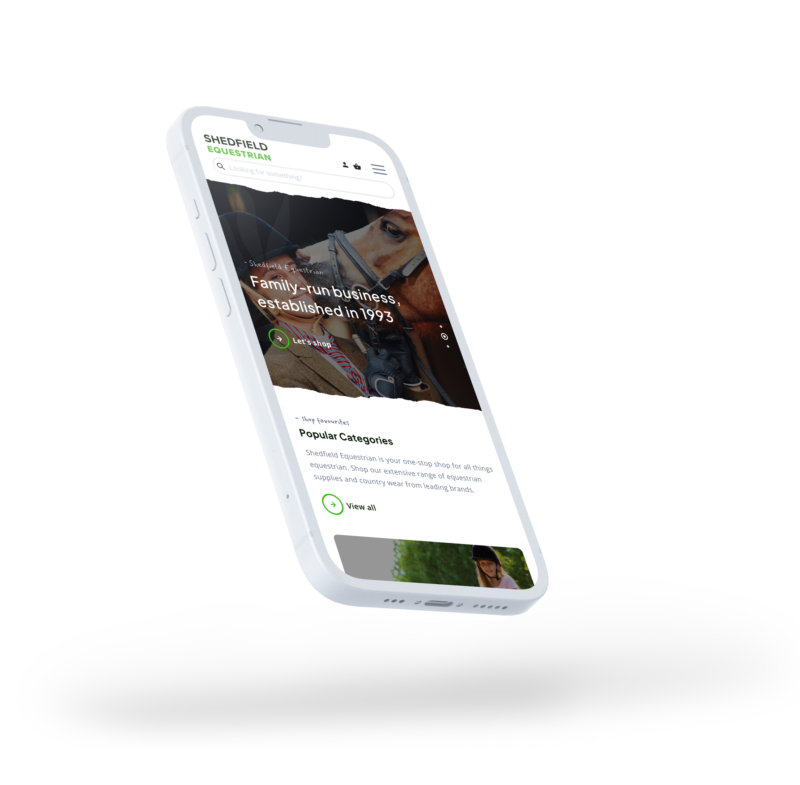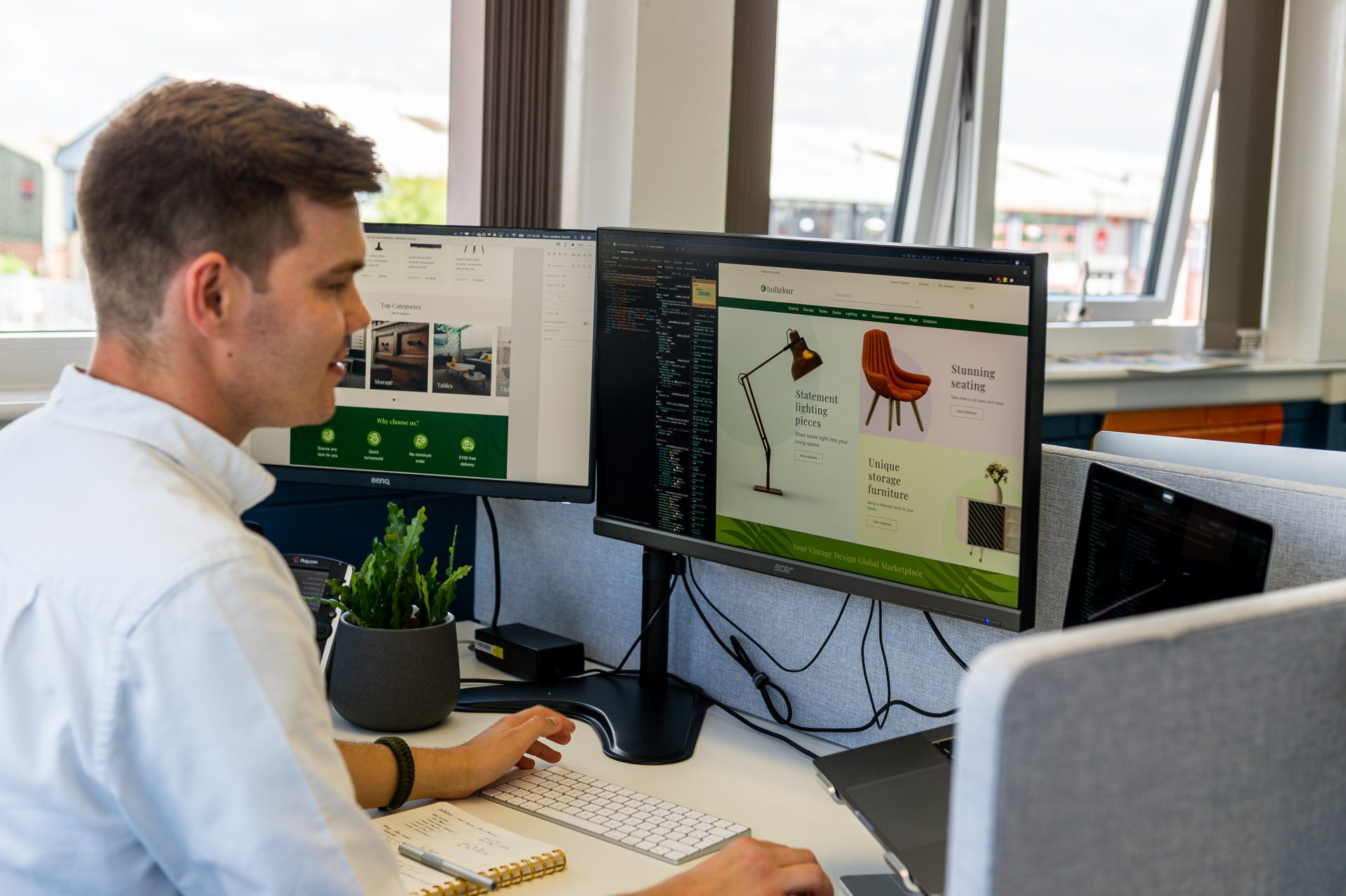 Creating a great customer experience
User journeys and user experience (UX) really are the keys to a great website.
We take pride in not just learning about you, your business and your industry, we also make the time to understand your customers too; ensuring that we create a solution that works for everyone. Whether you're a sole trader, a start-up or an existing business in need of a spruce up, our development team are able to help you from the planning stage all the way through to deployment.
Mobile-first
With more people accessing the internet than ever via mobile devices, your potential customers may stumble across you on-the-go. That means that whether they're accessing your store on an Android, iPhone, tablet or other devices, your website needs to load and present flawlessly across all devices.
Our developers are skilled in creating websites with smaller devices in mind, while still keeping user journey and experience at the heart of the design. By developing intuitive designs, easy-to-use checkouts and fast load speeds, we will create you the perfect e-commerce store, accessible across all devices.