Rebrand and website design
Elmtree Signs
When Elmtree partnered with us, they expressed a need for a brand identity that would effectively communicate their capabilities whilst keeping a personal touch.
Elmtree Signs had a clearly defined objective: to demonstrate their unwavering dedication to delivering exceptional service, expand their business, and differentiate themselves within the industry with a contemporary aesthetic. These objectives formed the foundation of our work and guided us throughout the entire process.
The project
Elmtree Signs sought a fresh brand identity. This would encompass a new logo, strapline, website, and brochure. Their aim was to facilitate growth within the signage industry and enhance brand recognition. Our creative team devised an entirely new, bespoke look tailored to the needs of Elmtree Signs.
What we delivered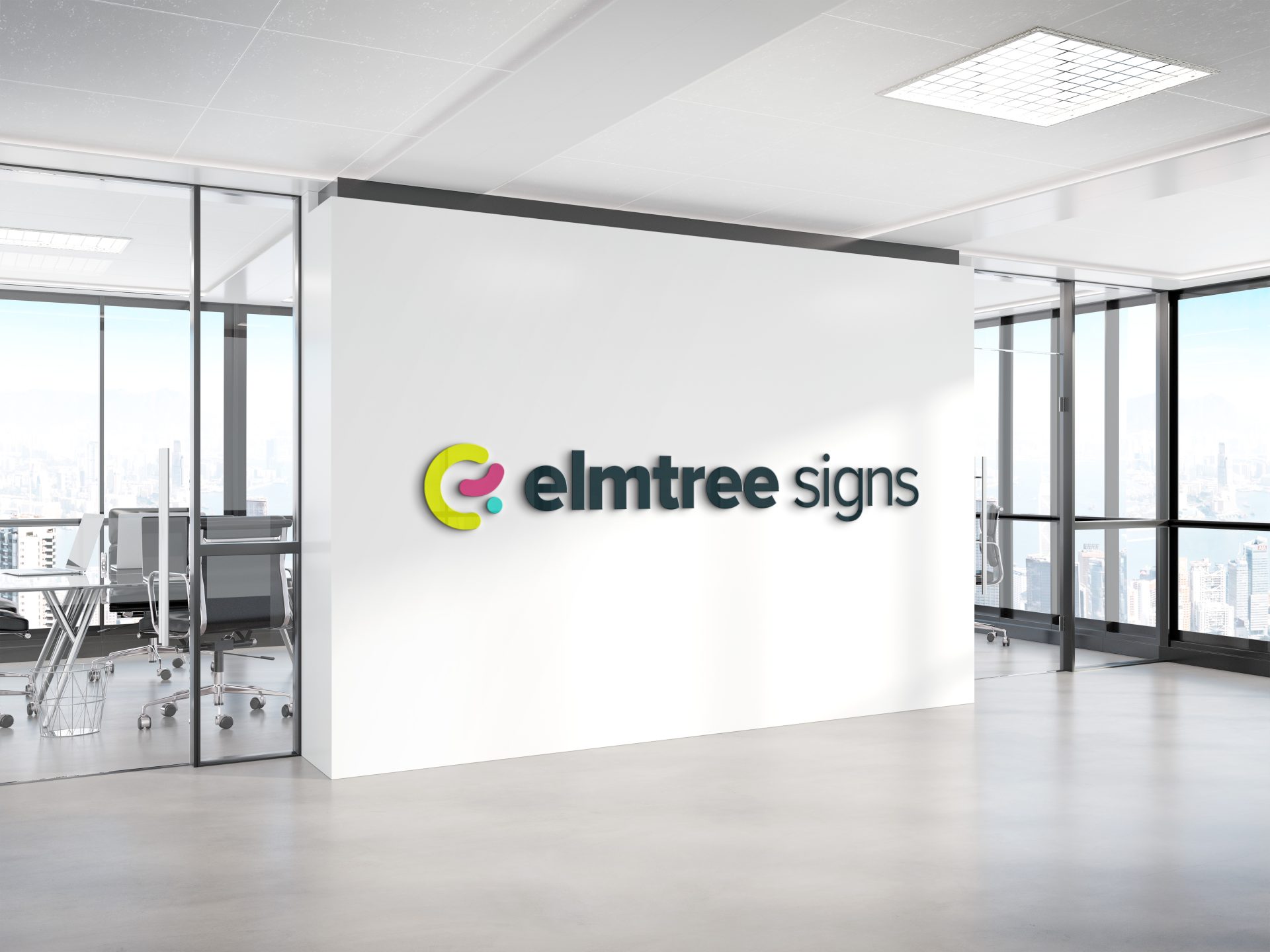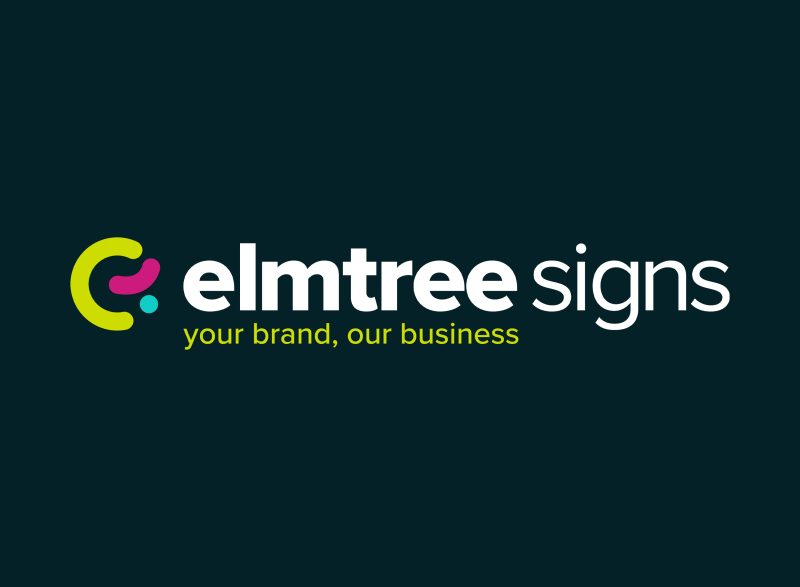 Modern logo design & strapline
Our initial objective was to craft a captivating strapline for the business, that would pique people's interest but also succinctly convey their services.
As a team, we collaborated to develop the new strapline, keeping in mind the overarching goals of the project. We landed on 'Your brand, our business', which served as the inspiration for the subsequent logo design. This concise and effective strapline not only describes the company's services but conveys a sense of confidence. It perfectly captures their ability to take on any brand and bring it to life through their unique capabilities.
Following the development of the strapline, our focus shifted to the logo design. Elmtree Signs had frequently encountered identity issues because of their brand often being mistaken for a tree surgery business, as a result of the green leaf icon and their company name. They wanted a new logo that would communicate their expertise in signage.
Our solution was to extract the main letters, E and T, from their business name and transform them into a distinctive icon. To inject a sense of vibrancy, we incorporated bright colours into the design, while also retaining some of the green from the original logo, thus giving the logo a fresh new look.
Clean website design
After careful research following the logo design, we proceeded to create a brand-new website that aligned with our client's objectives and target audience. Elmtree wanted a design that not only showcased their exceptional skills in signage but also featured strong call to actions making it effortless for users to contact them.
To achieve this, we used a dark background in the colour palette to make the imagery pop, allowing the new logo to shine and ultimately increase brand recognition. Additionally, the website was designed to include clear call-to-actions that enables users to download their brochure. Incorporating a bright colour palette against the dark backdrop, these call-to-actions were unmistakably visible, resulting in a significant surge in traffic over the last three months. This supersedes the traffic received in the entire year before!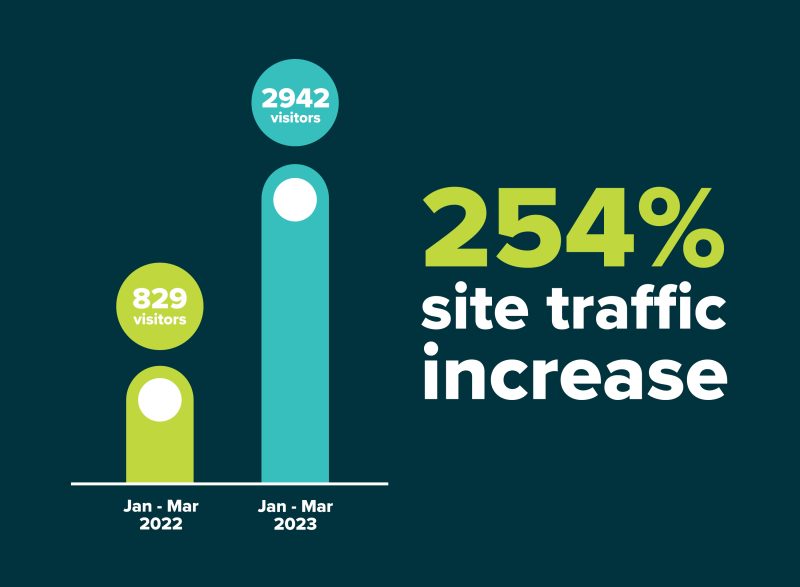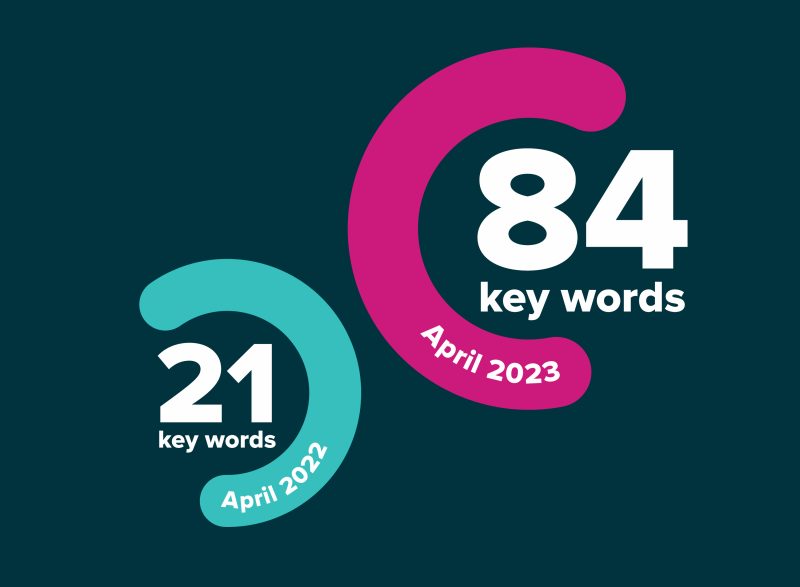 Additional work
We built a custom WordPress website and provided full training on how to navigate and edit it. By equipping our client with the right tools, they can now keep up with the constantly evolving trends in the signage industry and stay ahead of the game.
In addition to the website build our aim is always to improve our client's search engine presence. To tackle this, we appointed our copywriter to create SEO-rich written content for all the pages on the new website. The results speak for themselves, and our client now ranks for more keywords when we compare the results with the previous year.
Our final task was to create a beautiful 20-page, 210mm x 210mm brochure. Elmtree wanted a brochure that they would be able to hand over to prospective clients to show off their many services, as well as being functional in PDF format.
We seamlessly incorporated the designs of the website into the brochure. By using the brand colours and bank of imagery we were able to create an excellent piece of marketing material.
Examples of what we did