Lavington School
A clean slate for Lavington School
Lavington School required a professional, cohesive brand pack to illustrate their school values and elevate their brand perception to rival that of local private schools. Having recently rebranded – a project that included a new logo, website and prospectus – Lavington needed a flawless brand pack to complete the process and ensure consistency across all channels of communication.
Using their new branding as a base, our design team created an immaculate portfolio of additional branding to use across their marketing collateral. This included designs for both print and digital materials, showcasing the school's ambitious professionalism to current and prospective parents.
Lavington School Overview
Nestled in the heart of the Wiltshire countryside, Lavington School strives to provide an exceptional education for every student.
To reflect the school's ambition and help them compete with neighbouring independent schools, Lavington required a stylish, sleek brand pack to enhance their marketing collateral and unify their branding across all channels.
What we delivered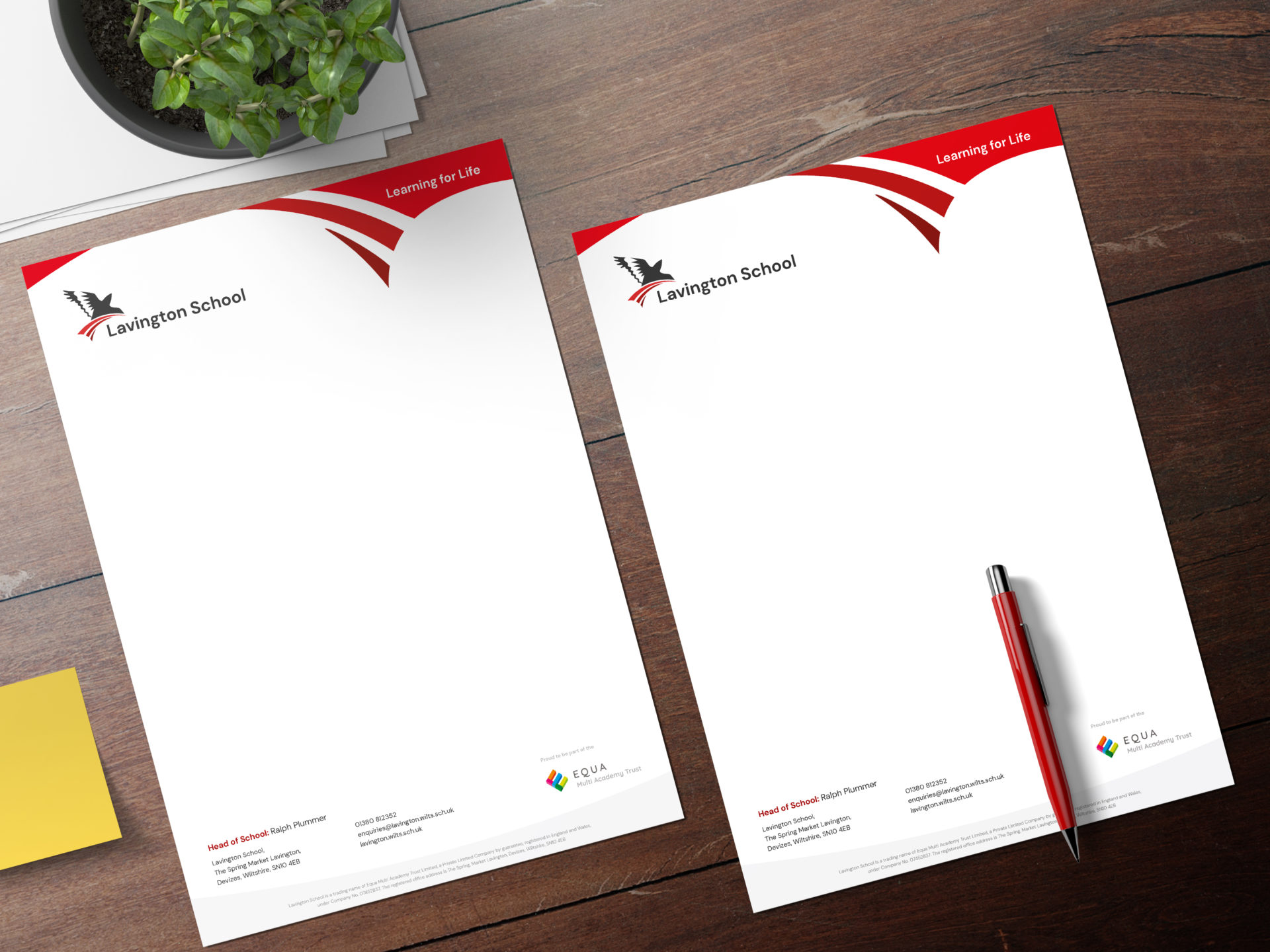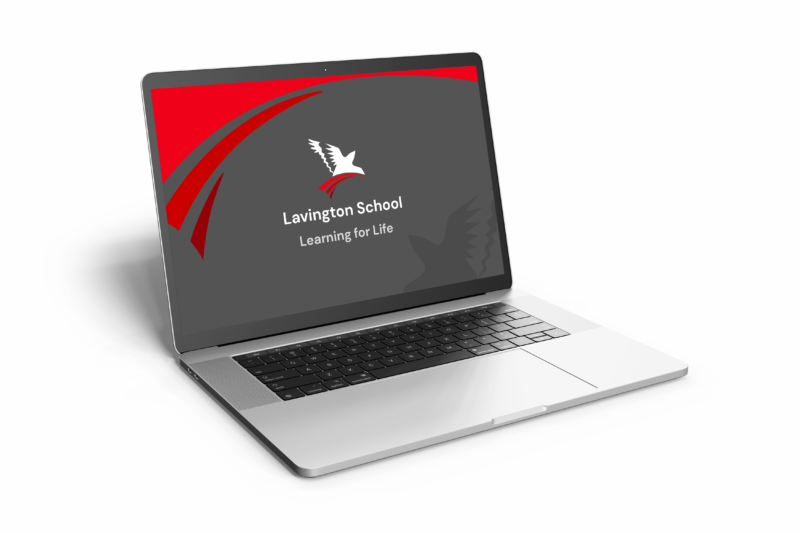 Flawless branding for communication channels
Having never had any branding designed before, Lavington School wanted to make their branding wholly cohesive for maximum effect.
The new branding for their website and logo used a colour palette of reds, greys and blacks, so the design team used this as a base. When designing the letterhead and email footer, the team added a new, complementary red shade to ensure that the logo element was not overpowering.
As Lavington didn't have a brand font, one was chosen that is professional, versatile and in harmony with the overall brand pack. The sleek design utilises the curves from the logo to create a smooth, polished addition to all communications – both paper and digital.
Sleek designs for digital marketing collateral
Further branded designs for social media, PowerPoint presentations and desktop backgrounds have given Lavington School the tools to elevate their digital presence.
Displaying a cohesive brand identity across all channels, Lavington can now portray their desired image online. The brand pack features the same colour palette, shapes and fonts across the board, optimised for each medium.
These versatile designs can now be used by staff for a host of purposes, from in-school communications and letters home to open evenings and social media advertising.