Premier Financial Planning
Providing a holistic approach to financial planning
Premier Financial Planning are a well-known and respected team of independent financial advisors (IFA) with offices located across the South West of England. 
Providing independent advice for a wide range of financial services, from mortgages and protection to investments and pensions. Premier Financial Planning provides a holistic approach, looking at the whole market to ensure their clients get the right solutions for their needs while forging long term relationships with them.
Premier Financial Planning Overview
Premier Financial Planning came to Blue Bee with a website that was dated, that didn't perform as well as required, and didn't reflect the company brand and culture.
They needed a website which showcased their company growth and their high level of professionalism as a nationwide company. It also needed to be brought in line with recent company brand identity updates, and include more calls to action to help generate new leads.
What we delivered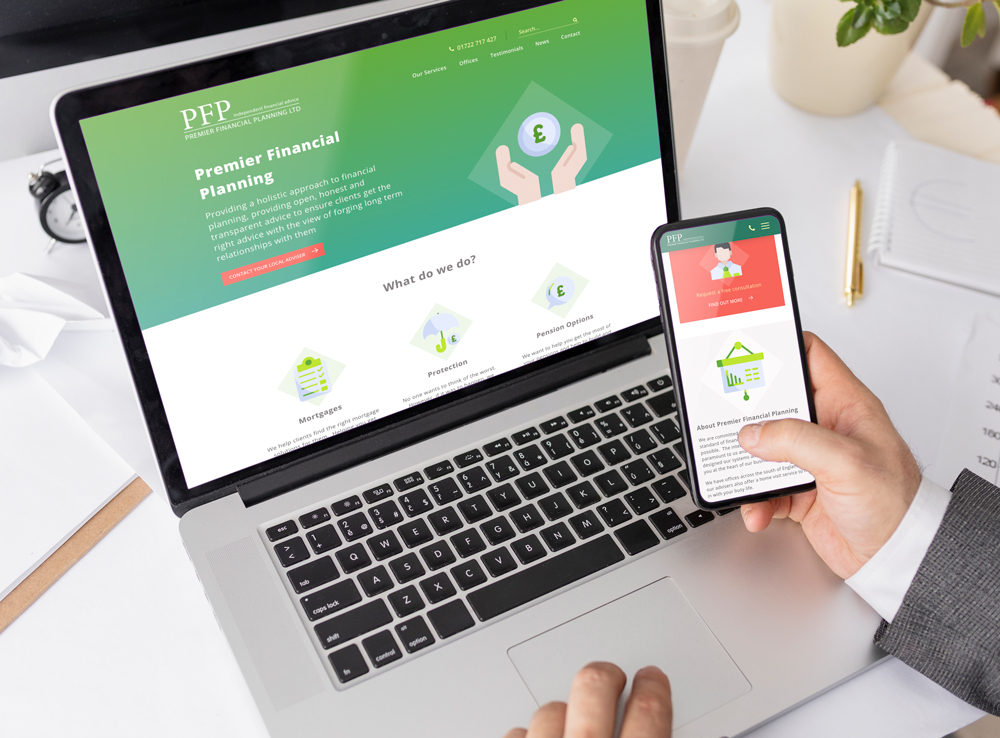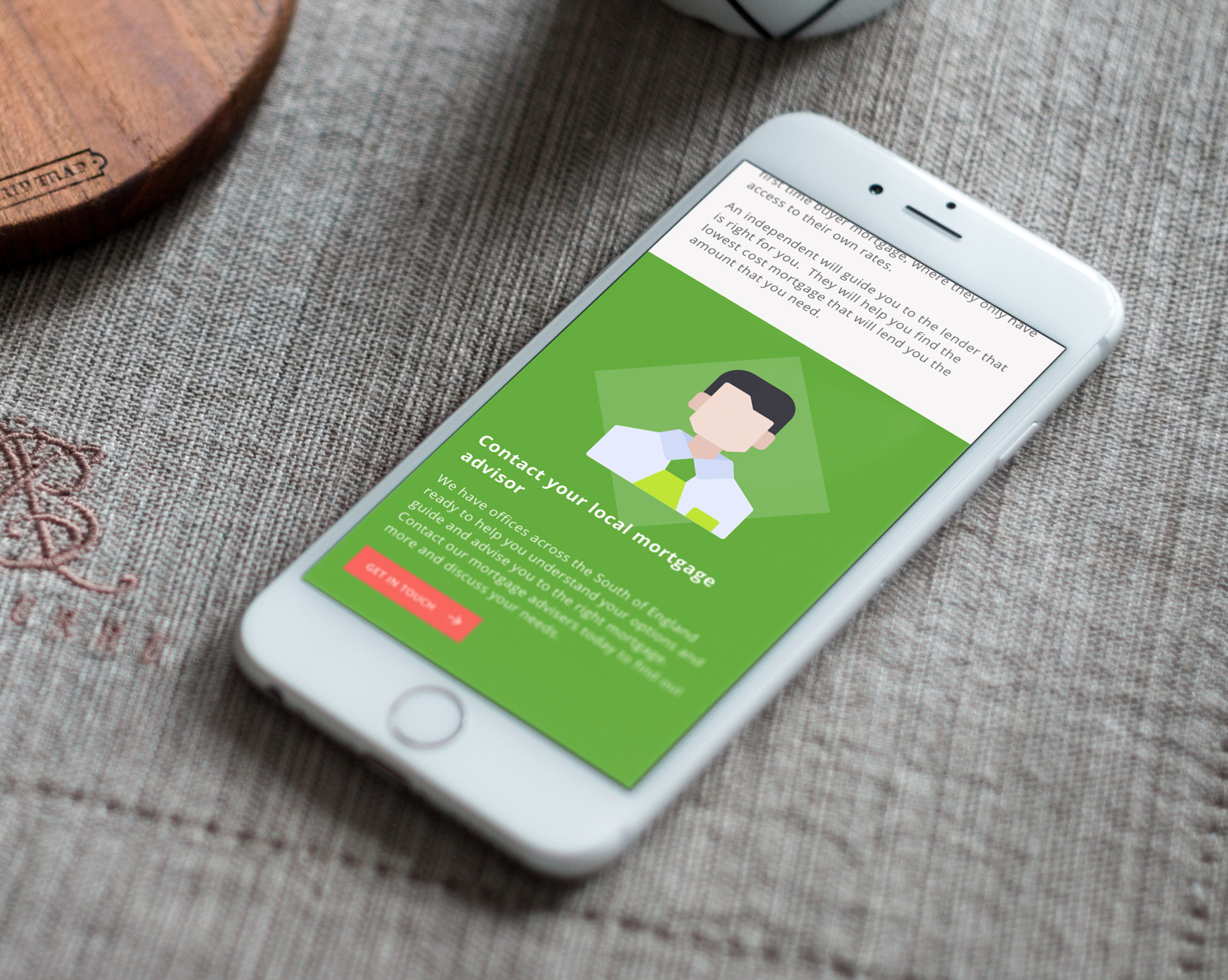 Our approach
When Premier Financial planning came to us their website was built in an old version of WordPress, causing many errors which made the site difficult for the client to log in to and make updates.
We began by holding what we call a 'project scope' meeting – part of our discovery phase process which allows us to learn and understand as much as we can about their business in order to develop the best possible outcome that we can for the client.
This included getting an idea of their history, their audience, current headaches, and what their goals are for the future.
Branding identity refresh
The Premier Financial Planning team informed us that they wanted a new website that would indicate their position as one of the top independent financial advisor groups in the South West.
Our main aim was to provide innovative, contemporary designs which showcase the company and give them a strong position in terms of online presence, especially when compared to their competitors.
We also helped them renew their business photography, to give their headshots a new lease of life and enable us to feature team members on the site in a friendly and professional way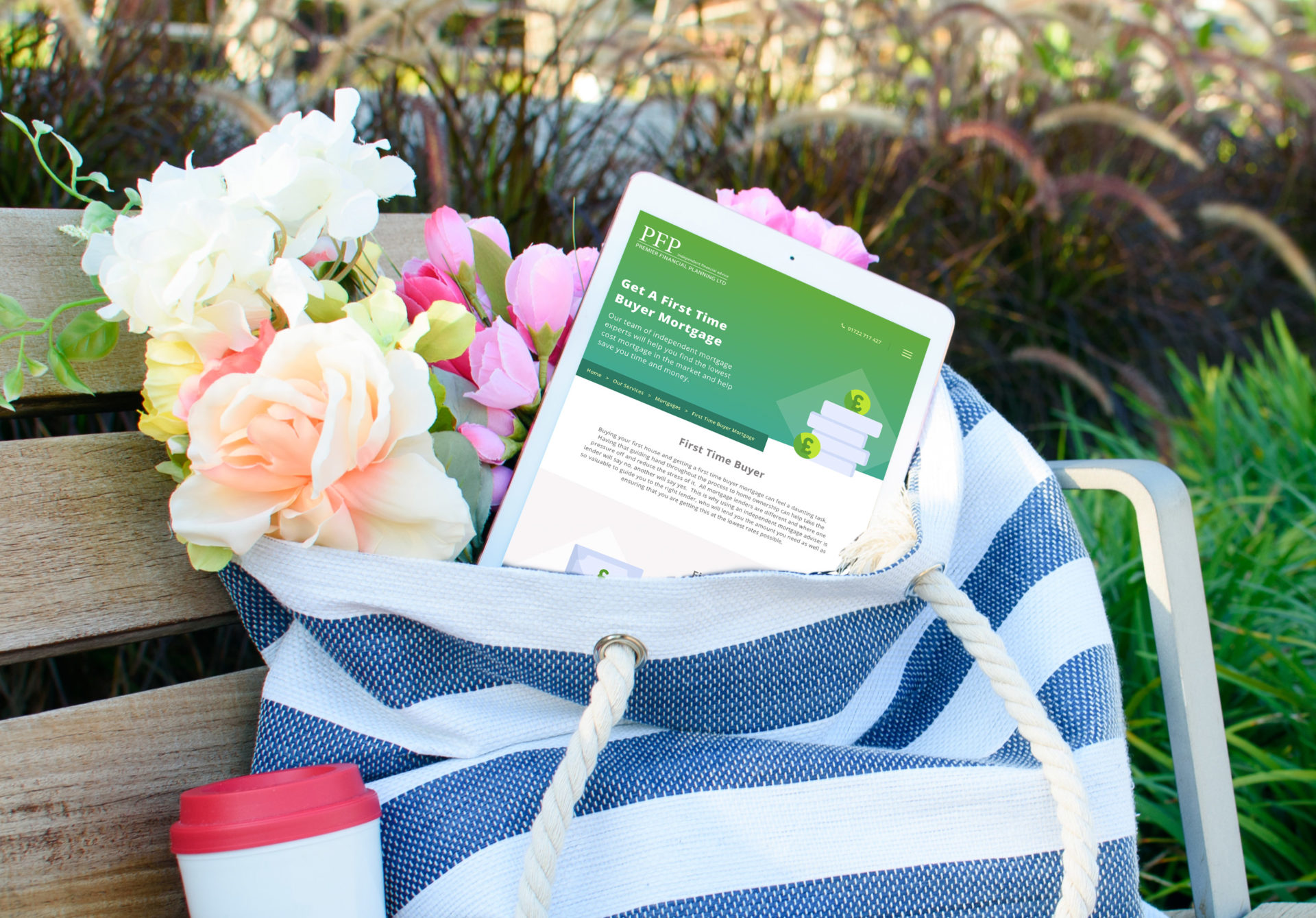 Bespoke website functionality
As well as lead generation and the use of modern, user-friendly and responsive design, we also incorporated some bespoke functionality into the site to help improve the user experience. This includes a search bar to help their clients find information on their site quickly and easily and we also planned their site map and page content so that it would achieve better rankings for organic SEO on Google search engine.
Once the new website development was completed, we carried out thorough testing as part of our process to ensure that the website responded well across all devices and browsers, functioned correctly with no broken links or errors and set up the tools required to implement use of their site within their future digital marketing campaigns.
Website Design