Website design and development
The Red Devils
As a regular sponsor to The Army Red Devils Parachute Display Team, we felt it was time we injected new life into their website presence.
The Red Devil's goal was clear from the start; make it easier for users to navigate their website and book tandem jumps with ease on both mobile and desktop. They wanted streamline the process to view their upcoming displays and submit enquiries.
The project
Red Devils wanted a website that would appeal to a wide age range, from age 16 and up. They wanted it to be both friendly and thrilling, with a modern look incorporating their signature colours, red and black.
Our creative design team rose to the challenge and developed a striking new look that met the brief.
What we delivered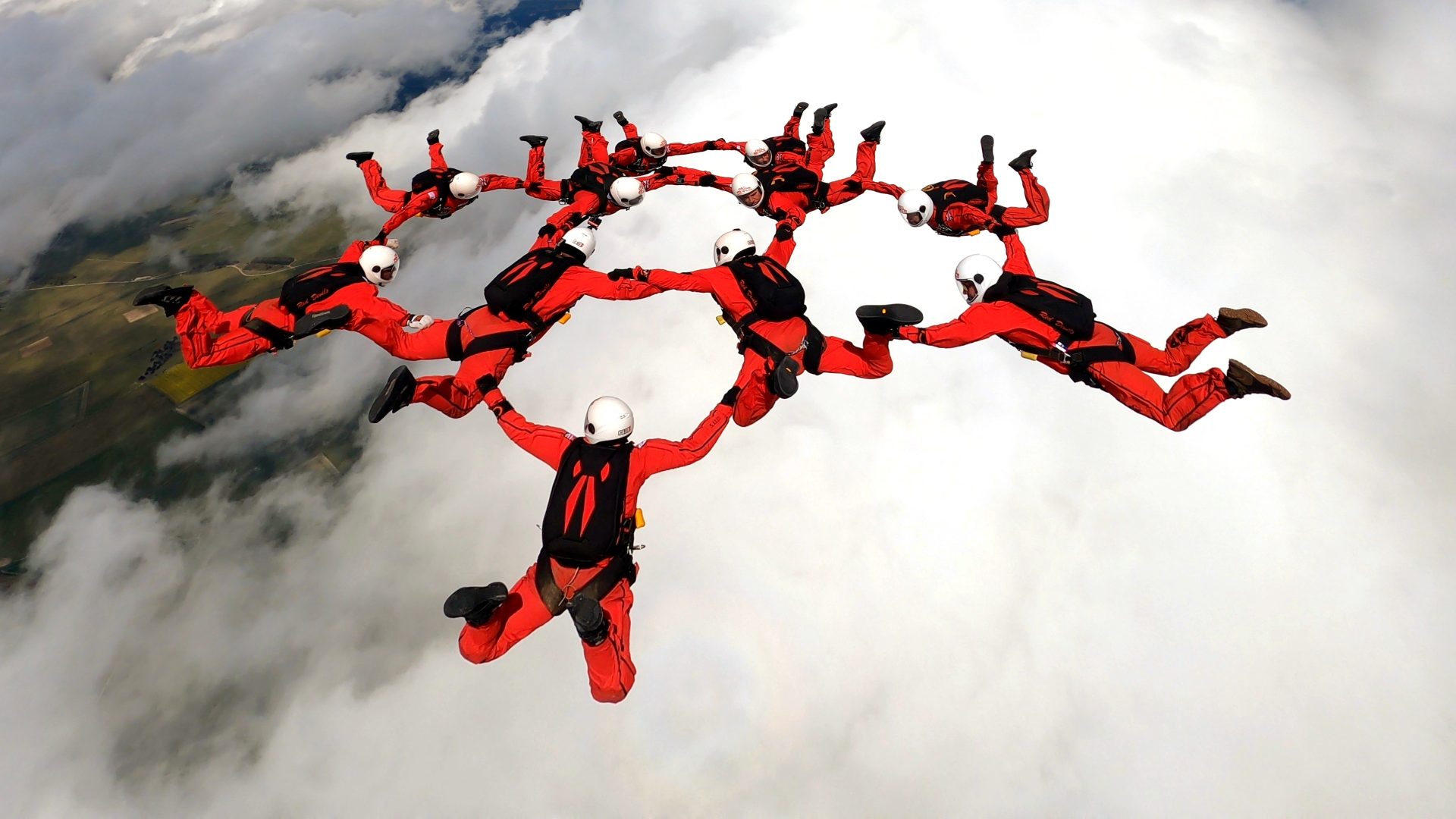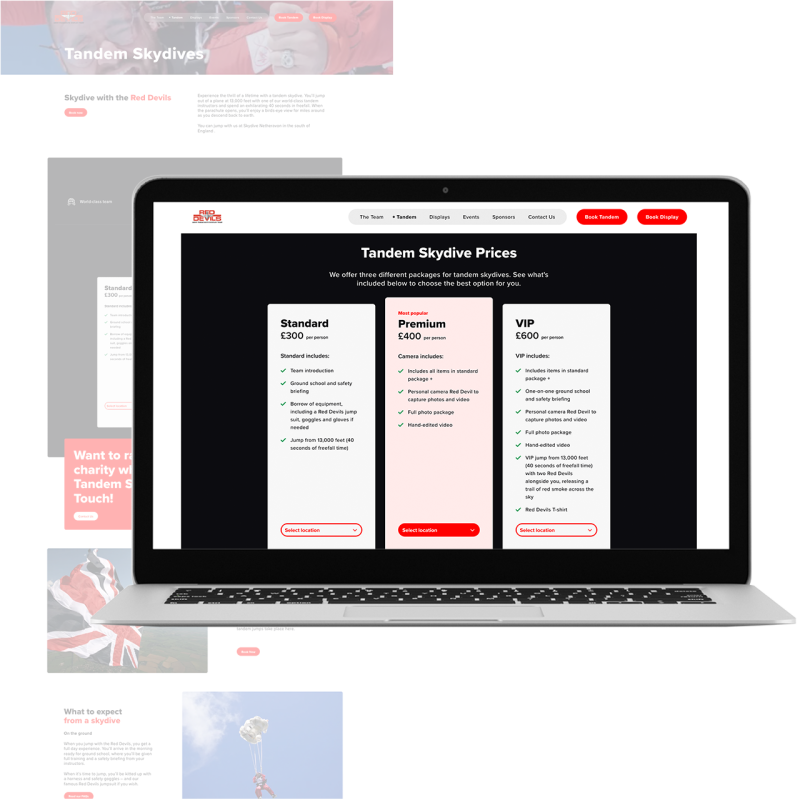 New Website Design
Before our scoping meeting, we conducted thorough research on the target audience and analysed competitors to ensure our design met their needs. The resulting design is modern, employing bold red and black elements on a white background, making calls-to-action stand out and their unique photography truly pops.
The interactive website homepage banner uniquely showcases tandems and displays. If they want to book a tandem skydive, clear call-to-actions and bold buttons enable users to book their jump with ease. Tandem jumps are presented with package options, including Standard, Premium or VIP each with varying prices and features.
To assist customers in making an informed decision, we created tier cards that clearly outline what is included with their tandem skydive package.
The incredible team
As an elite team of fearless free-fallers, the British Army Red Devils wanted their team page to reflect their expertise and show them in action. We aimed to instill confidence in customers by showcasing the team's experience when it comes to skydiving.
By incorporating a team grid with individual headshots and secondary images capturing them in action, users can get a glimpse of both their serious and fun sides. Each team member's photo is accompanied by a brief bio, interesting facts, and the number of jumps they have completed. Providing a personal touch and allowing customers to connect on a more personal level.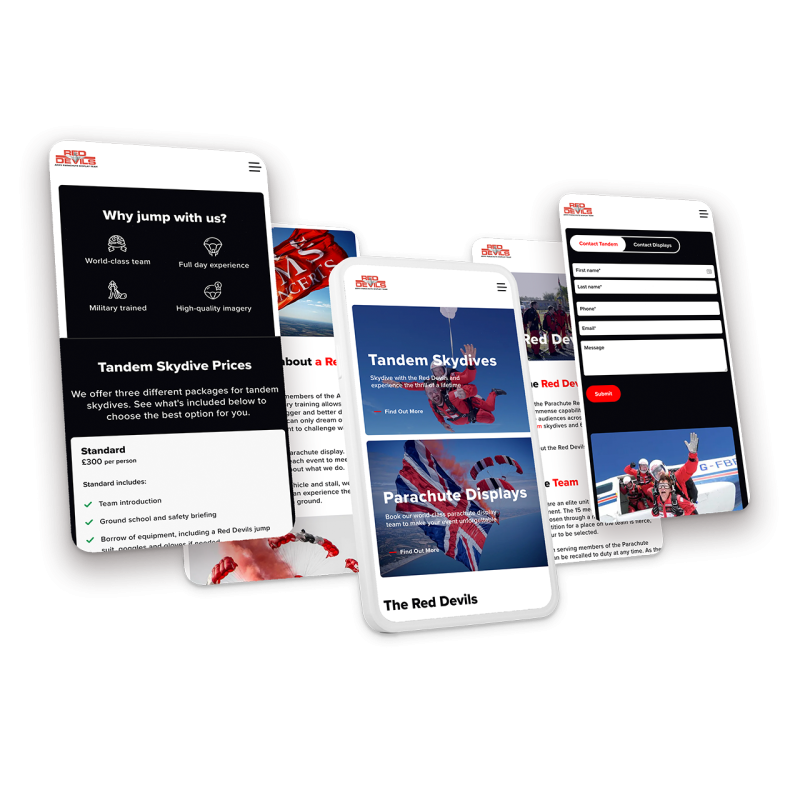 Additional Work
Following the design phase, we moved onto the development of a customised WordPress Website. We provided comprehensive training on how to navigate and edit the website, empowering the Red Devils to manage their own content. They are now able to upload blogs and news and maintain a fresh stream of content.
In tandem to the website build, our copywriter set to work producing SEO rich written content tailored to the Red Devils. Conducting thorough keyword research and optimising meta significantly improved their search engine visibility.
Examples of what we did