Modern fleet management company logo
Helping business owners to keep their companies on the move
Wessex Fleet is a fleet management company based in Salisbury, offering a personal and bespoke service to suit different companies transportation needs.
With a growing team and plenty of ideas, Wessex Fleet came to us looking to re-brand their company and give their identity a whole new look, with their main aim being to make their branding more contemporary and modern to match their vision for the company's future.
Modern, eye-catching logo
We created a branding pack which included a new logo, plus a wide range of stationery products such as letterheads, business cards, exhibition stands, and ad templates. The new logo is completely different from their previous one, as their last logo was beginning to look a little dated.
What we delivered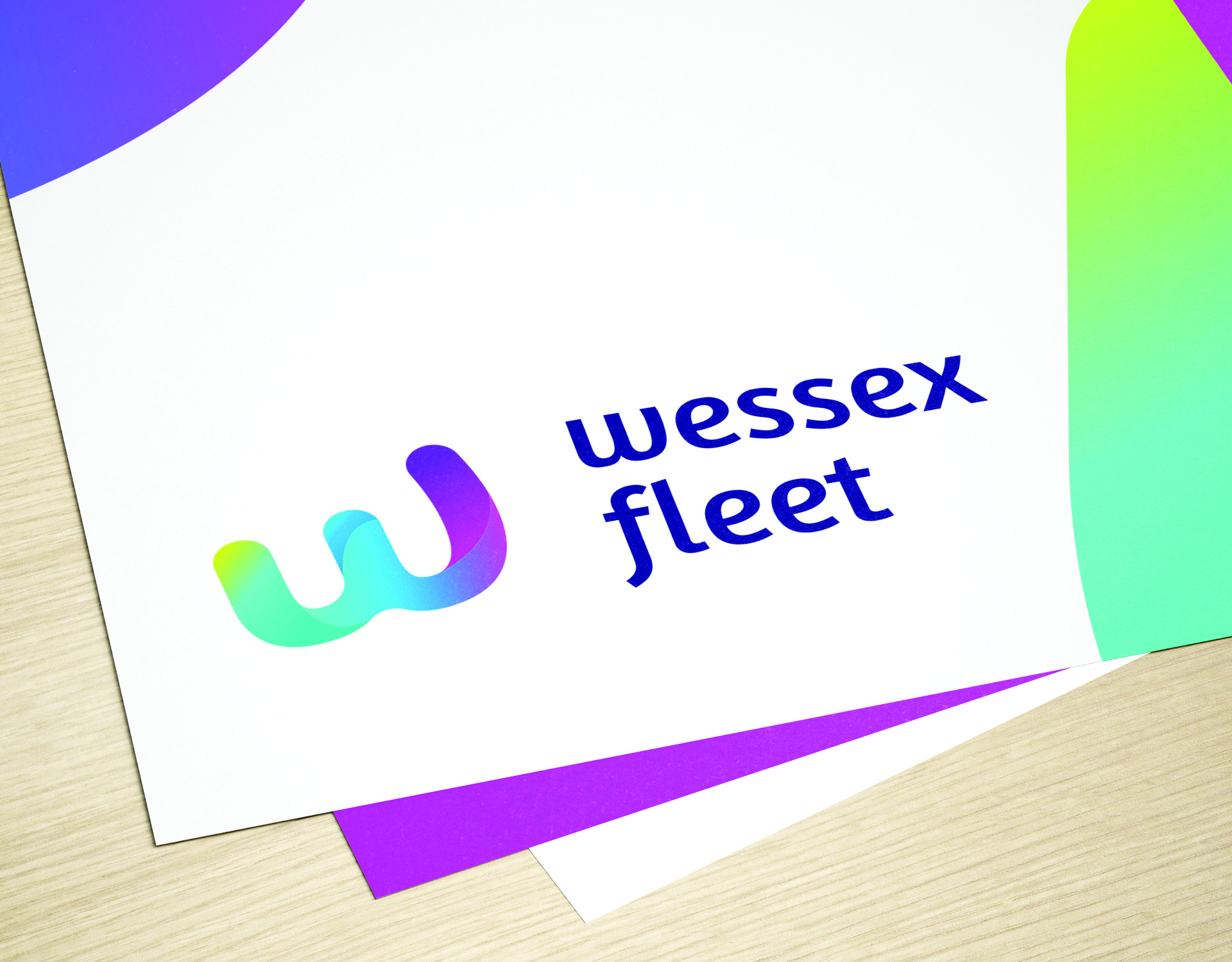 Where to Begin?
Deciding on a logo design is the starting point for any company re-brand as this is how customers will recognise the company going forward. We went for something simple, clean, and contemporary, that will fit well on any type of promotional material and won't date over the years.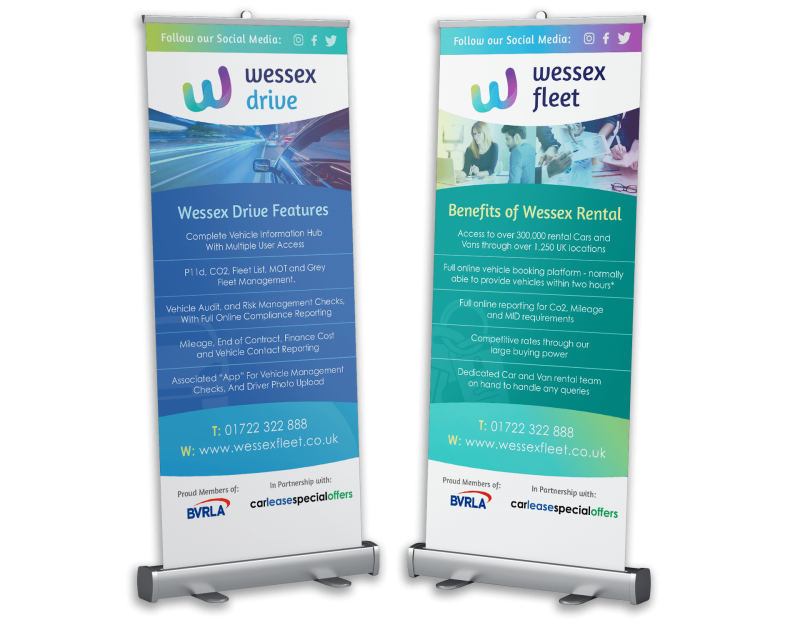 Exhibition banners that stand out
With all of the stationery redesigned to include the new logo and incorporate the new brand, Wessex Fleet was ready to start distributing this to existing and potential customers, with the view of showing off their new modern branding. Exhibition stands were also a big part of this, as these are a great marketing tool for drawing people in at trade shows and provide a great talking point with both customers that have used your products and services before, and those who are just noticing your company for the first time.
Keep your brand recognisable
We also assisted Wessex Fleet with the redesign of their e-mail marketing templates and email signatures to ensure that their branding was consistent across the board. Once again, this is integral for brand recognition as people must know where correspondence has come from as soon as it hits their email inbox. With consistent branding across both traditional and digital marketing campaigns, everything from the company could be pulled together nicely and really them the contemporary uplift that they wanted.