The Visa Office
Offering support and advice to both private and business immigration clients
The Visa Office are a team of experienced and approachable advisors from a range of different backgrounds who provide assistance to those in need of support with their private or business immigration needs.
From helping with sponsorship and business visas to carrying out nationality enquiries and supporting with settlement applications, the Visa Office are on hand to offer whatever their client needs – whether this is knowledgeable consultancy or full support.
The Visa Office Overview
The Visa Office wanted a website that incorporated market research into the design. The site needed to inform potential clients about the different services they offer whilst also showcasing the experience that they have. Through designing a website that includes everything their target market is looking for, the Visa Office can reach a larger audience and increase the number of enquiries they receive.
At Blue Bee, we took their market research and other requirements on board and created a website that does exactly what the Visa Office wanted – and we're very proud of the end result.
What we delivered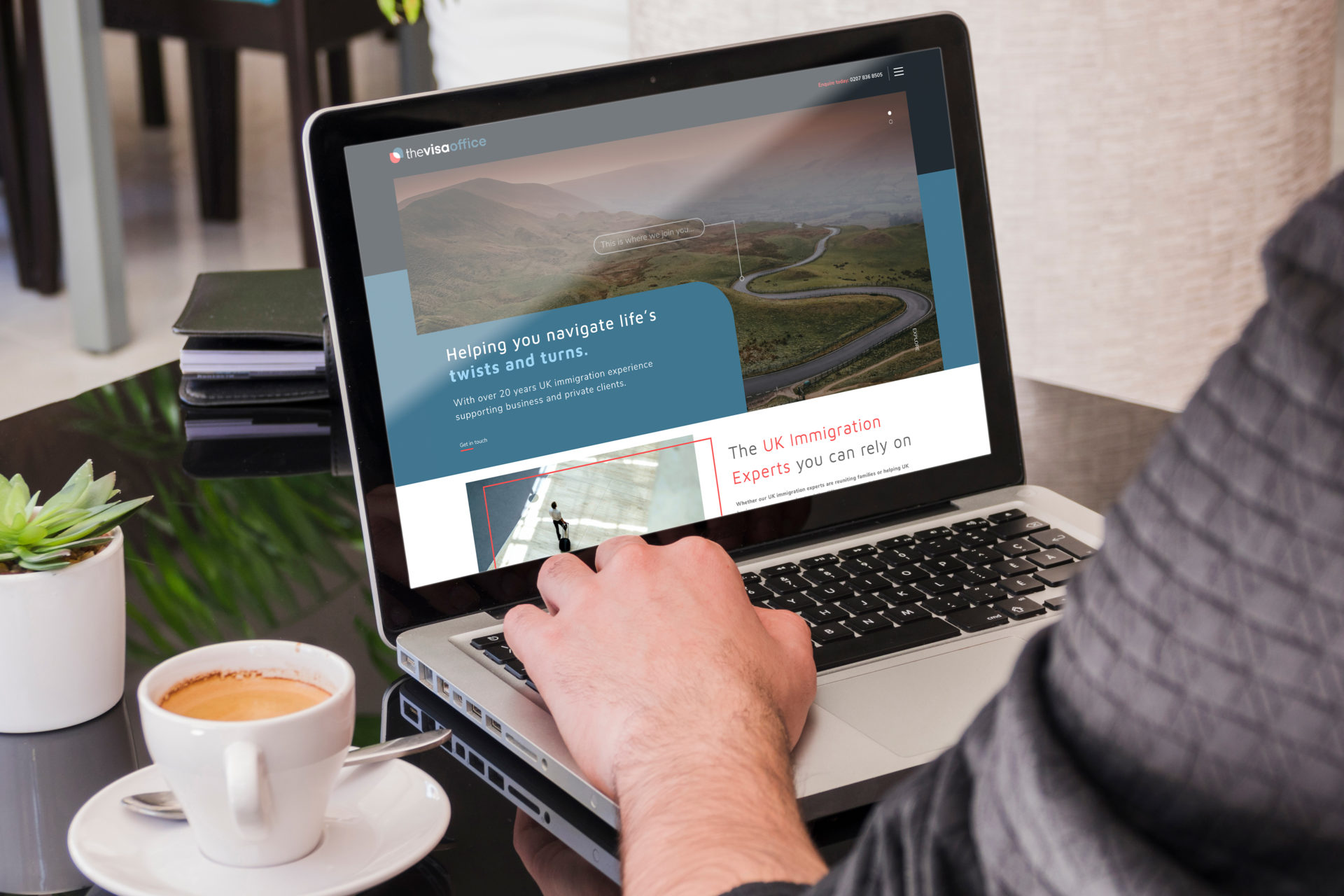 User-friendly design
The new Visa Office website has been designed so that users can easily find the information they need. Without a clean design, websites can be frustrating for people who can't locate what they're looking for and can force them to turn to a competitor's site. When it comes to the Visa Office, we know that their services fall into two distinct categories: business and private. With this in mind, it was important that both the navigation and homepage focused on these two areas to ensure that potential clients know where to go to find the information that's relevant to them.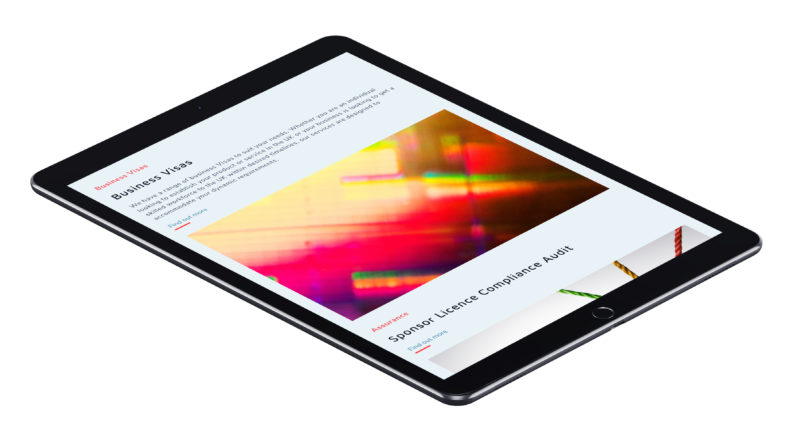 A clean layout
In addition to this, each page is split out into dedicated content segments which make them easy to read. With a page for each service, we could ensure that the website didn't end up looking cluttered and that specific information is easy to pinpoint thanks to clear headers. Clickable links are in place below each section – with an orange highlight to make them stand out.
Optimised website copy
The copy on the Visa Office website has been written with SEO in mind to ensure that it is served to relevant people in search results. Keywords were selected through careful research of the company and its services, and a comprehensive sitemap was formed around these. Headers and links have been included for both ease of use and to boost search rankings, and high-quality meta data has been implemented throughout.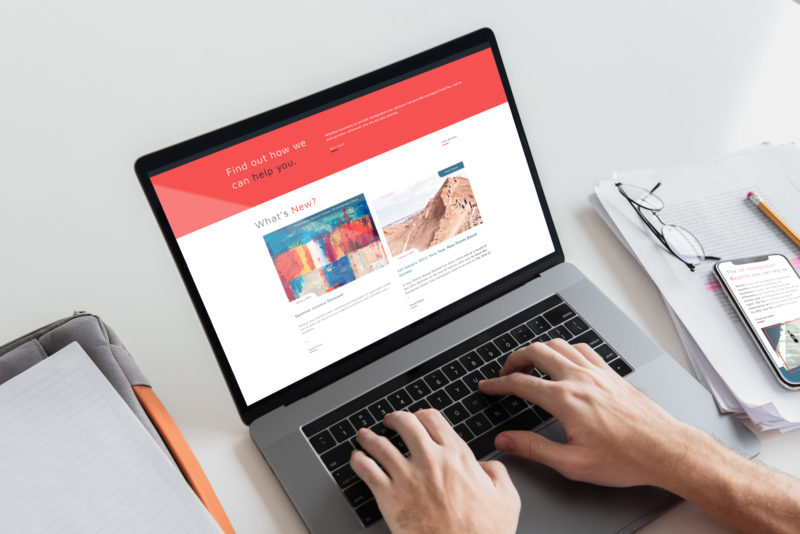 Examples of what we did