Nursery school website design
A fantastic award-winning nursery school in Salisbury
This award-winning nursery located in Salisbury prides itself on meeting each child's individual needs, and working closely with parents to achieve this, and their website needed to show this amazing personality.
Immaculate Tots Childcare overview
Immaculate Tots Childcare came to us in need of a new website after their original one failed to work as they'd hoped. They also needed help with their photography which could be used across marketing materials to promote their nursery school, including on their new site.
What we delivered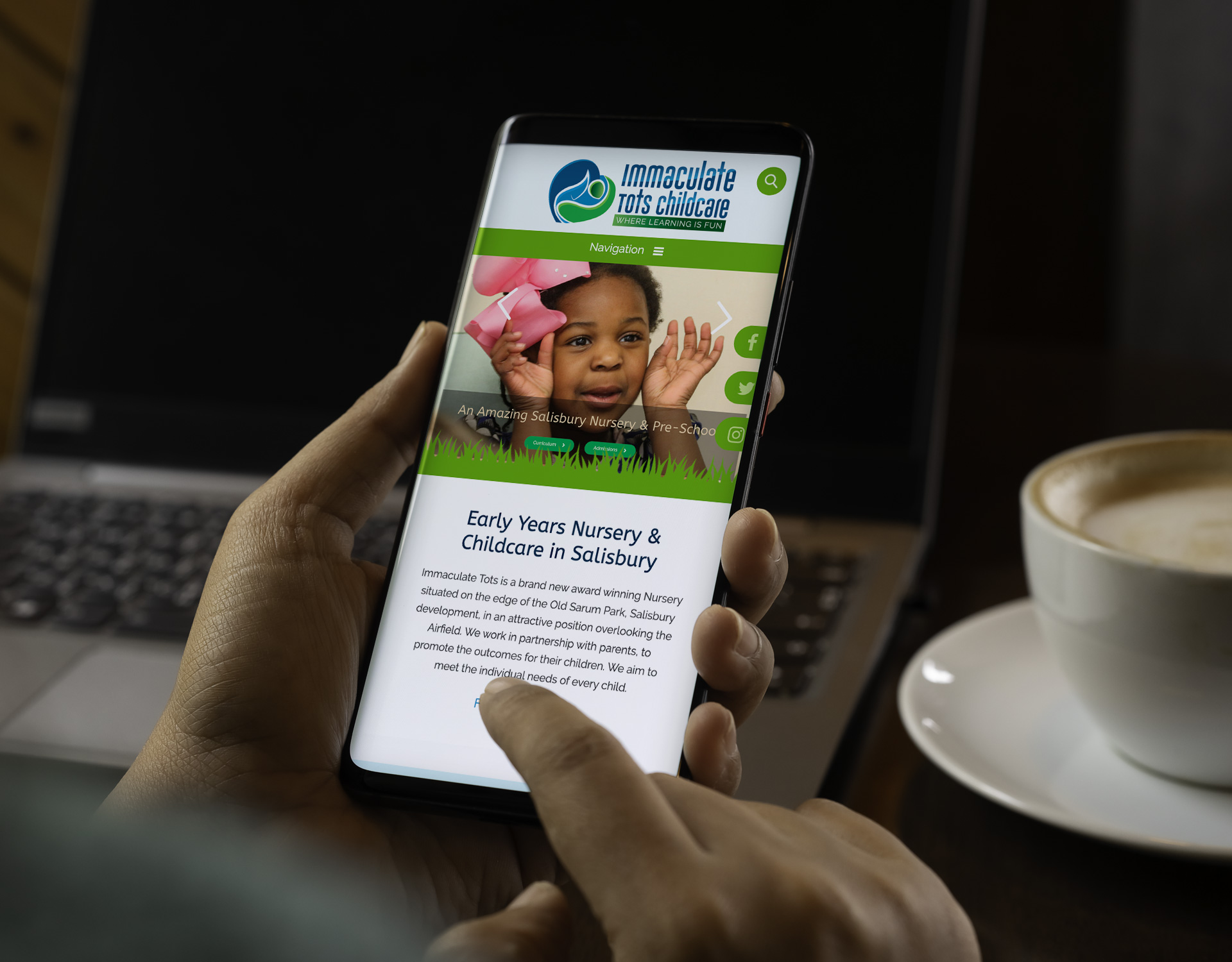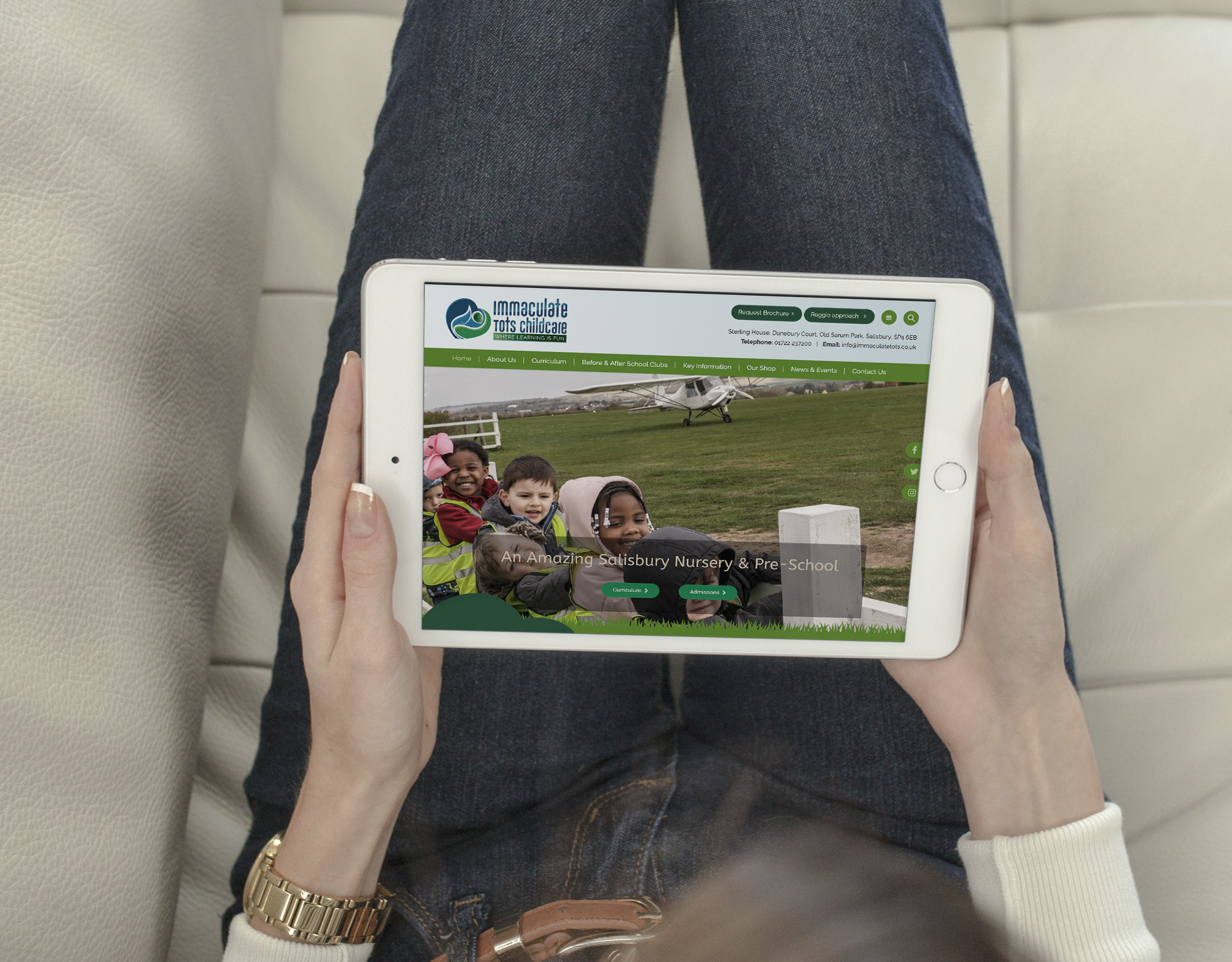 We chose a green palette for the website to match the nursery's branding (including their vibrant uniforms), and used lime green throughout with a darker green to highlight calls to action, including requesting a brochure and booking a visit.
The lime green navigation bar stands out above everything else, and hovering over each section produces a dark green drop-down list which makes it very simple for users to find what they're looking for.
Once a landing page has been selected, there are also links to each page within the same section listed on the left-hand side to give them visibility and for ease of use.
Gaining customer confidence
To help Immaculate Tots Childcare boost their social media following and brand awareness, we created social media button linking to each of their accounts which follow users down the page.
These are coloured lime green to make them very obvious. We also added testimonials to the bottom of landing pages which really help with social proofing and give people the confidence that they might need to book a nursery school visit, or request a brochure.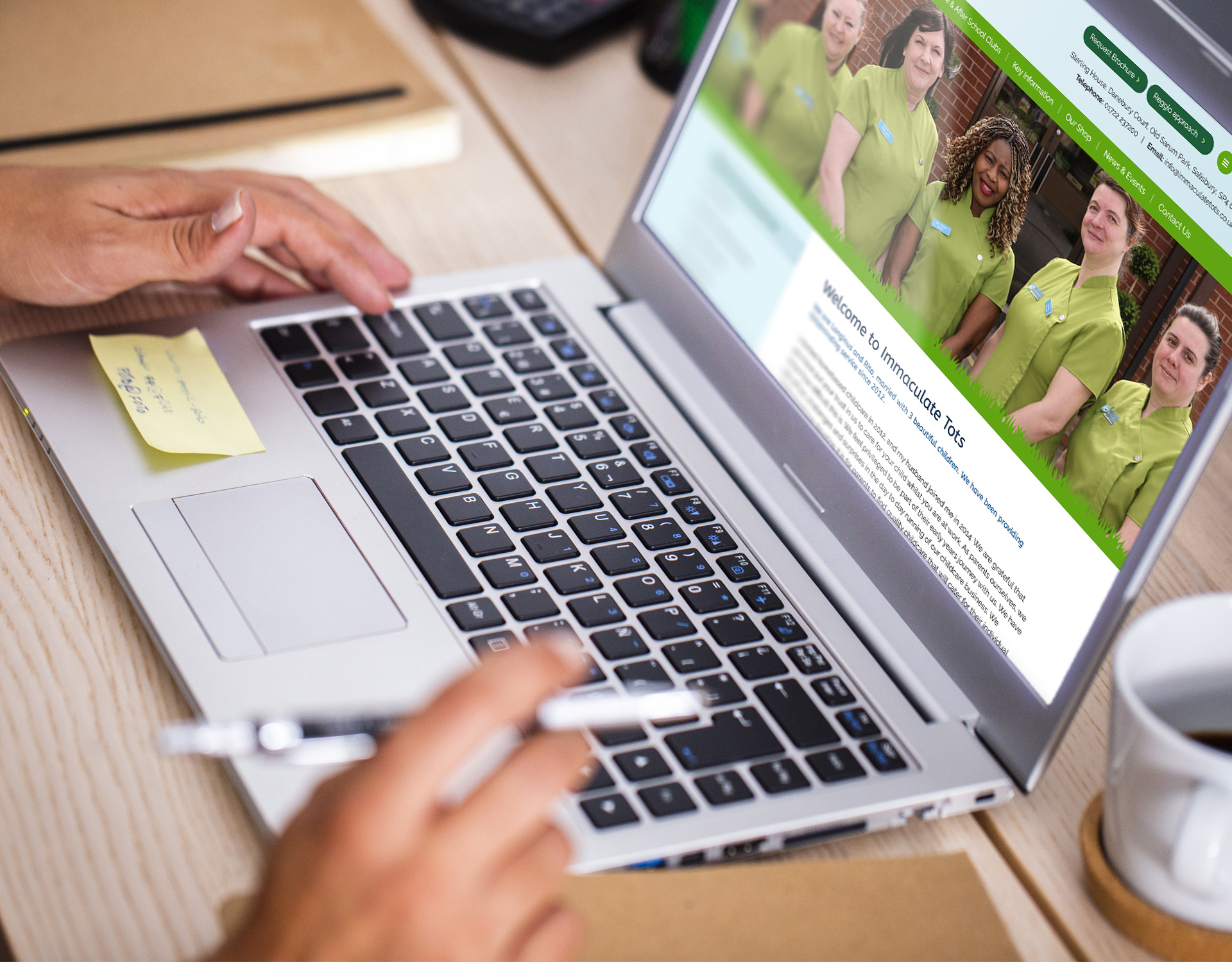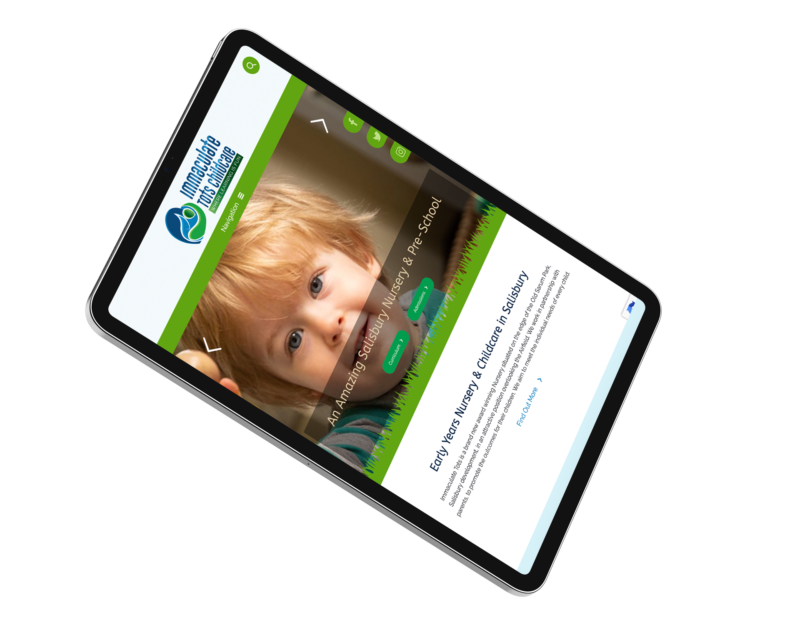 Bold, personal imagery
Throughout the website we used bold, colourful imagery that really shows off the nursery's personality and gives people a glimpse of what it would be like to send their child there. These images give the website a warm and welcoming feeling which we believe will show parents what they can expect from the nursery school itself.
The written content throughout the site has been created with SEO in mind so that the right people can find it and will be engaged with what they see. The content covers everything from the nursery's story to information about the curriculum they follow and their latest news and events, so there's lots for people to browse and absorb once they hit the site.
Examples of what we did