Innovative engineering company
An award winning civil engineering company, renowned in the industry
A well-managed commercial, residential and rail construction company based in the south-west of England.
A family company with safety at their core, Nationwide Engineering work on both construction and rail projects and pride themselves on being able to stick within budgets, even when this means thinking outside of the box.
Nationwide Engineering overview
Nationwide Engineering approached us in need of a new website which needed to have a professional website to make them look like a larger firm, and a clean design to show off their fantastic projects.
What we delivered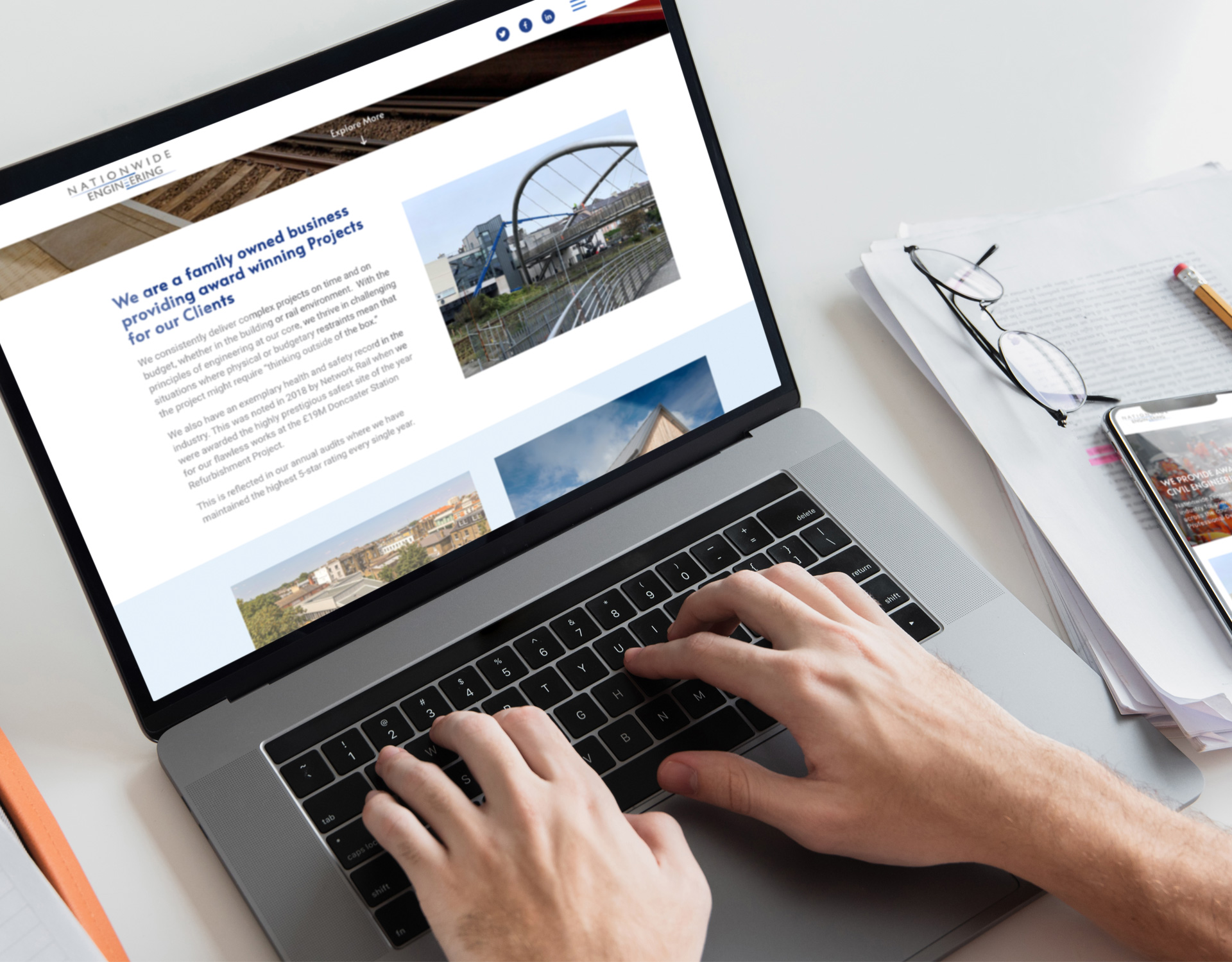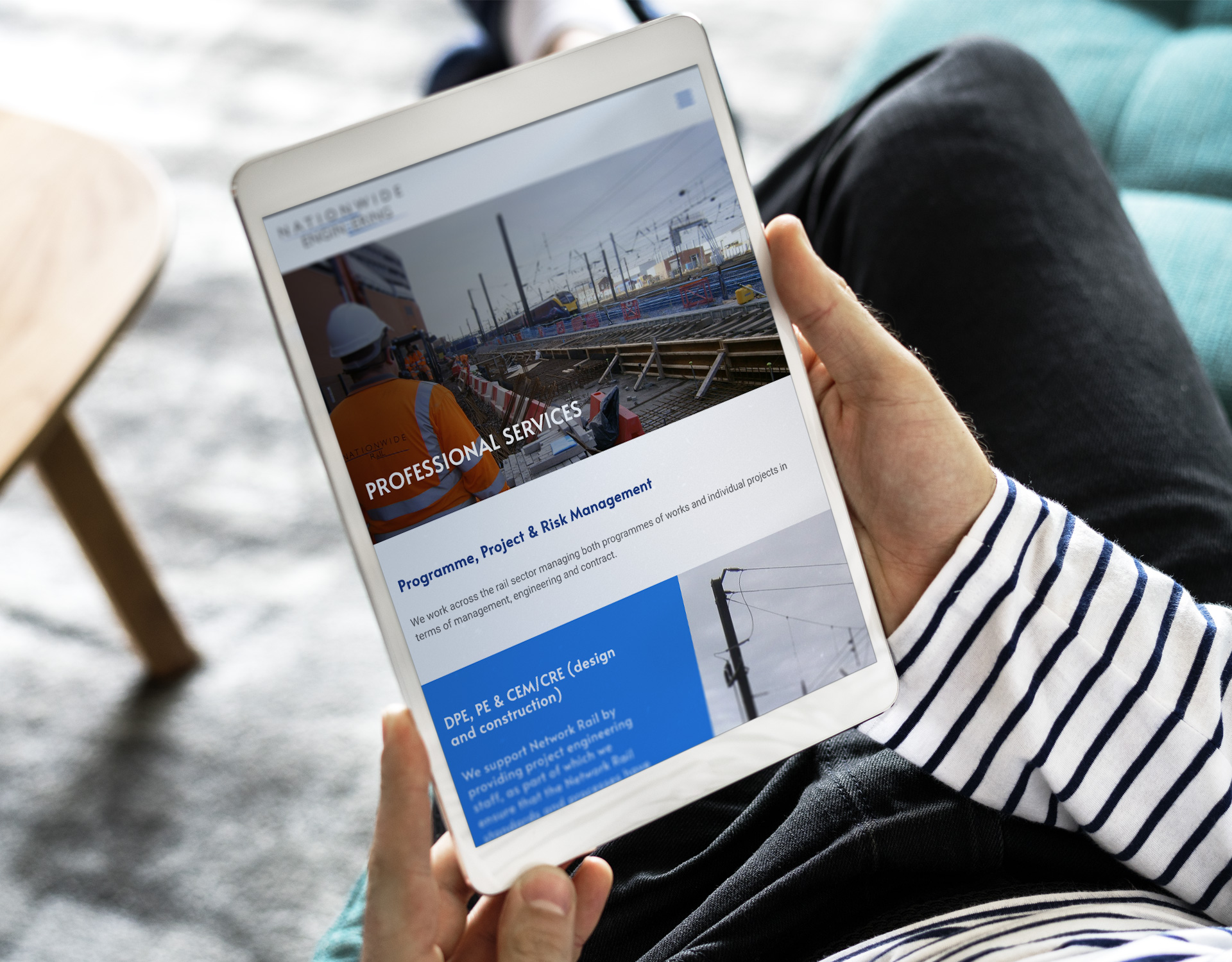 Bespoke website design
We built the new Nationwide Engineering website using WordPress, and created a bespoke design with pages that really promote what the company does. We decided on a very simple navigation bar so that customers can easily see where on the site they need to be for their particular needs.
This means that people won't get frustrated when trying to find the services they require, and will be far happier moving around the site than they would be if it was a complicated design.
The website has an extremely clean look, with large text and relevant images that keep users engaged, and all copy has been optimised for search engines to ensure that it's served to the right audience exactly when they need it.
Gaining customers' trust
Case studies have been included on the new Nationwide Engineering website so that people can learn all about previous assignments and get inspiration for their own projects. This is great for social proofing as it shows potential customers that they can trust this company and have confidence in the work that they produce.
We have also made it very easy for people to contact Nationwide Engineering by providing all of their details on a dedicated page. These are also included within the footer on each page to make it extra easy for people to get in touch with their enquiries. We included the company's social media buttons to help them to grow their following across all channels too.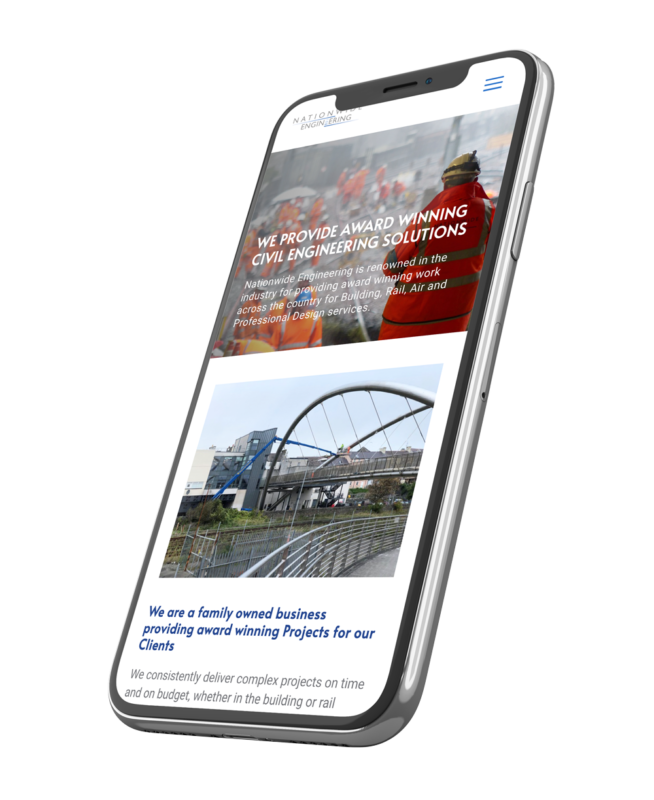 Interactive website features
A final feature of Nationwide Engineering's website is that we included animation to make it dynamic and interactive. Finding new ways to present information is important, as this can be the difference between customers engaging with a website and them losing interest before they find out about everything your company has to offer.